Has the time finally come to step on the BU Seal?
2019 graduates—yes, we're talking to you! Can you believe it's finally here? After those four amazing years, it's finally time to collect your diploma, throw your cap in the air and step on the BU Seal. You've been avoiding the BU Seal since the moment you stepped on campus. But have you ever stopped (hopefully not on the seal) to think about the legend or the "seal" itself? Keep on scrollin' to read about the stone on Marsh Plaza, what current students think of the legend, and when you can get a professional picture taken as you step into your future.
The legend of the bu seal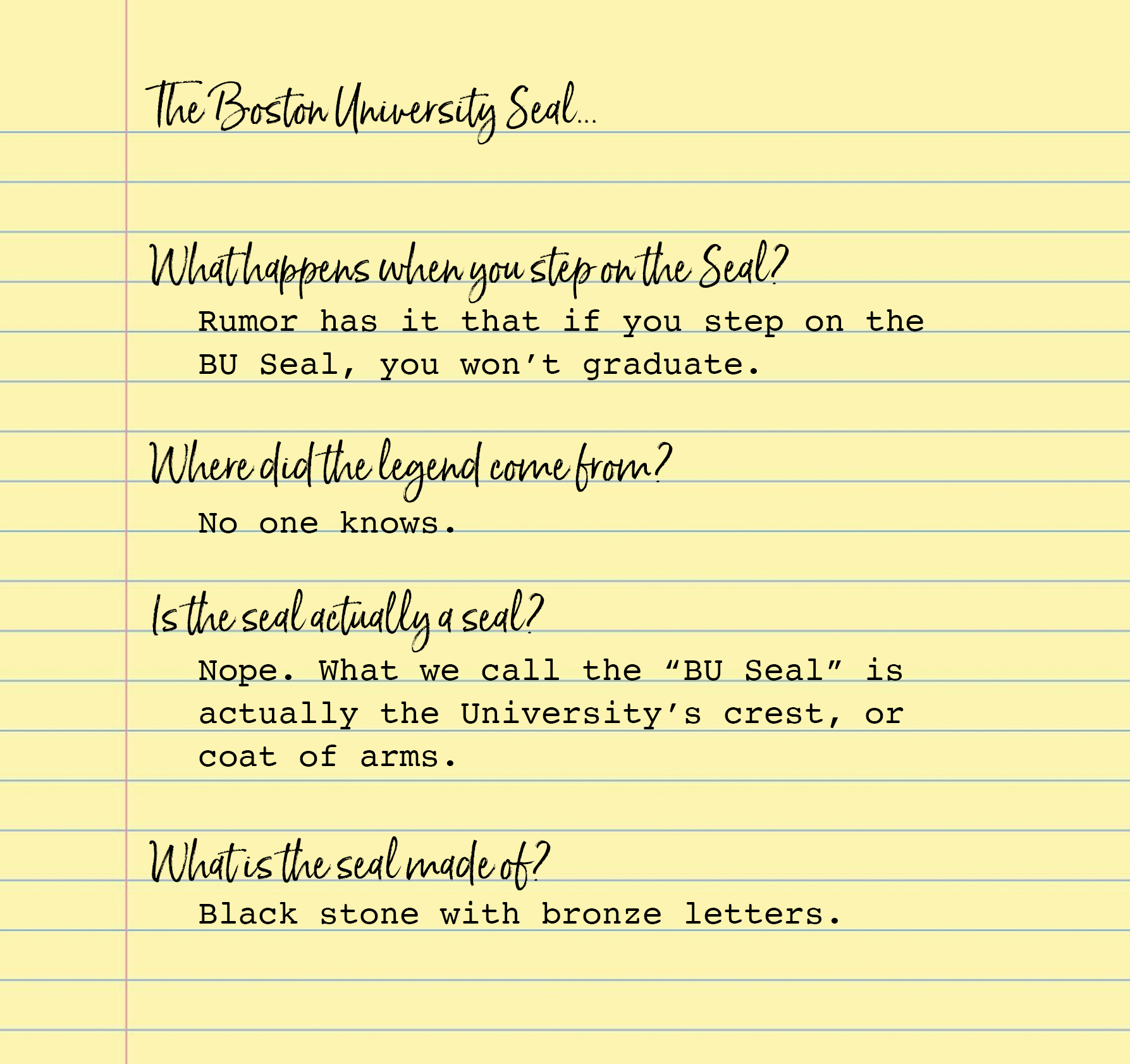 Why do you avoid the seal?
Say, Cheese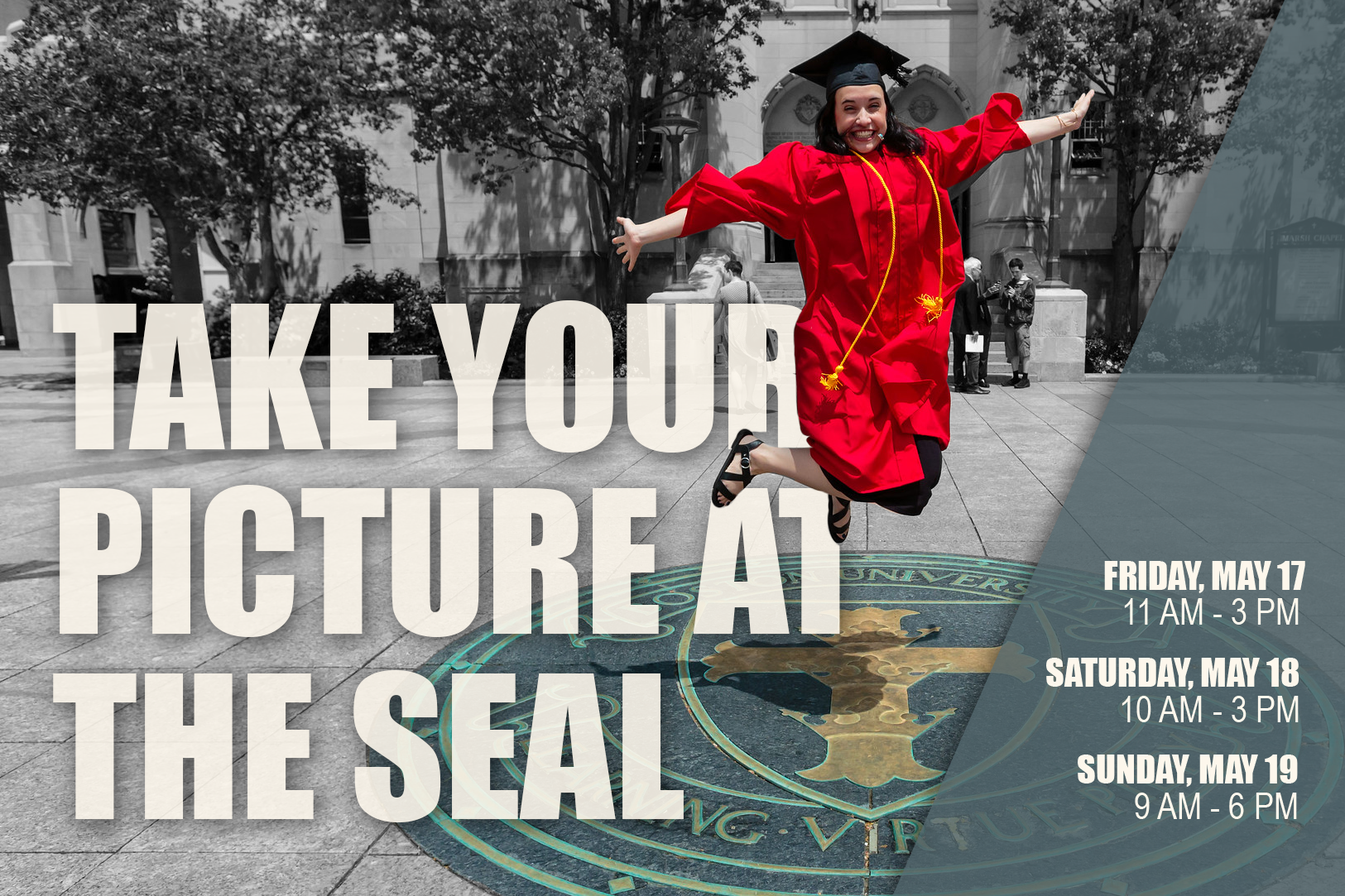 Give Back
You said it yourself, these were the best four years of your life! Have an organization or a club that you love? A professor you look up to? Got a scholarship and want to pass it forward? Give to your class gift and get one step closer to being part of the most philanthropic class. ever. P.S. You can get a free 2019 BU Pub pint glass if you donate more than $10 using this link!