Islam in Africa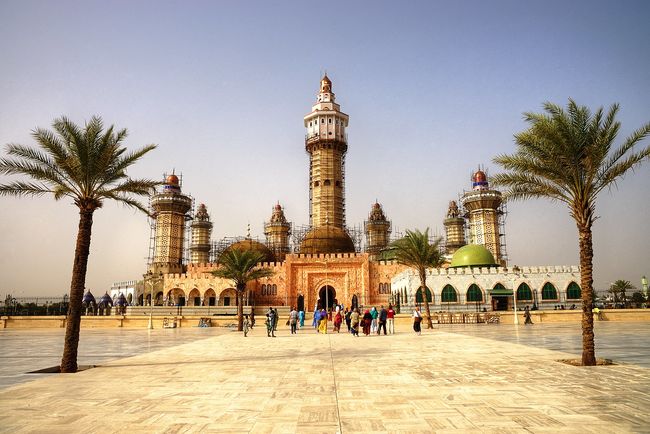 The Library of Congress presents a wealth of resources (books, photos, videos and more) on Islam in Africa
The Institute for the Study of Islamic Thought in Africa at Northwestern University offers resources and events.
Lessons & Teaching Tools
The Gold Road: an interactive map that highlights the people, places, and items related to the medieval Sudanic empires of Ghana, Mali and Songhai. It is very useful to explore the impact of Islam and trade in North and West Africa.
The Indian Ocean in World History: an interactive site of maps, resources, artifacts, centered on several eras. It is a very useful tool to explore the impact of Islam in East Africa.
Pictures of Muslims Wearing Things is a wonderful Tumblr website that posts pictures of Muslims wearing all sorts of things in an attempt to refute that there is such a thing as "Muslim garb" or a Muslim look.
The Connecting the Gems of the Indian Ocean map is an interactive, free, dowloadable app produced by the National Museum of African Art. Learn language, discover artifacts and analyze maps in this comprehensive app about Indian Ocean histories and cultures, including Islam and trade.
Lesson Plan: "Islam in East Africa" (Oxford Islamic Studies)
Big Era Five Afroeurasia and the Spread of Islam (World History for Us All)
 'An Introduction to Islam' by Dr. Susan Douglass, an excellent text and lesson to use in class (middle school reading level)
Islam, an Introduction: an excellent powerpoint presentation, also by Dr. Susan Douglass
A wealth of resources and websites can be found on Teach MidEast
The expansion of Islam & Trade in Africa (PBS Lesson Plan)
Rethinking the region: New Approaches to 9-12 U.S. Curriculum on the Middle East and North Africa (full curriculum from MENA.org)
Videos
Islam in Africa: History of Africa with Zeineb Badawi (ep. 9) (BBC documentary, 2020, 45 min)
Islam in Africa by Zeineb Badawi, a full length documentary about Islam for middle school to high school students.
Mansa Musa and Islam in Africa (Crash Course in World History)
Islam Empire of Faith: Part 1 Prophet Muhammad and the Rise of Islam (PBS documentary, 2000, 53 min)
Mansa Musa and Islam in Africa (Crash Course World History, 2012)
Beyond Timbuktu: An intellectual History of Muslim West Africa, a lecture by by Ousmane Kane at the Harvard Divinity School, 2017, with a response by Professor Fallou Ngom.
How the Autobiography of a Muslim Slave is challenging an American narrative: Omar Ibn Said's Arabic Manuscript, the only one of its kind of a Muslim African enslaved person in the United States (PBS Newshour, 2019, 5 min)
Articles for Students
Trade and the Spread of Islam in Africa (a short essay by the Met Museum with linked artifacts, 2001)
The Spread of Islam in Ancient Africa (World History Encyclopedia)
Islam in America: From African Slaves to Malcolm X, The Twentieth Century, Divining America: Religion in American History, TeacherServe (National Humanities Center)
Islam and Cultural Change in Modern Africa
The Spread of Islam in Ancient Africa (Ancient History Encyclopedia)
Replacing Fear with Facts: Teaching Islam in the Classroom (Teach Human Rights, showcasing various PBS resources)
Teaching the Middle East for Educators (full open source book)
The Month of Bounty, an article written by James Banda about Ramadan in Dar Es Salaam