Why Study an African Language?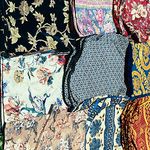 Some basic facts about BU & Africa that you probably didn't know…
The chance to study an African language is one of the truly UNIQUE opportunities students have at BU--AND students can get paid to study them
Opportunities in Africa abound for those with the appropriate training (which BU can provide)
If you are a student from another university in the Boston area (e.g., Brandeis, UMass, Harvard, etc.) you can also cross-register at Boston University and get full course credit at your home university.
For more information contact the director of the African Language Program, Zoli Mali, at the African Studies Center, 232 Bay State Road Room 504, Boston, MA 02215, at 617-358-5137 or zolimali@bu.edu.