Writing Program Tutors
2014–2015
Tazeen Ali
Graduate Tutoring Fellow
Ph.D. Candidate, Religious Studies
Tazeen Ali is a PhD candidate in the Department of Religion, focusing on the relationship between the discursive constructions of gender and sexuality in the exegetical and jurisprudential traditions of Islam.  She served as a Teaching Fellow for various undergraduate Religious Studies courses at Washington University in St. Louis where she earned her MA in Islamic Studies, during which she worked closely with her students with their multiple writing assignments. Tazeen is fluent in Bengali and has intermediate proficiency in Arabic and is very much looking forward to joining the Writing Center this year.
Mimi Alworth
Senior Writing Fellow – CAS 2015
Majors: History; Hispanic Languages and Literatures
Mimi looks forward to spending her senior year in Boston!  Mimi comes from the beautiful state of Minnesota, and at BU she has thoroughly grown. Mimi enjoys a great discussion or a new insight.  She spent spring 2014 studying abroad in Madrid through the BU program.  This fall, Mimi is excited to begin an undergraduate thesis that will involve American humanitarian efforts on the French-Spanish border during World War II. Mimi loves working with children and hopes to teach after graduating.
Heather Barrett
Graduate Tutor
Ph.D. Candidate, English and American Literature
Heather is currently writing a dissertation about the strange ways that human bodies are depicted in nineteenth-century American Gothic fiction. This is her third year working as a tutor in the Writing Center; she has also taught one course a semester for the last five years in either the English Department or the Writing Program. She grew up in Chelmsford, Massachusetts and went to Wellesley College before coming to BU.
She loves the Red Sox, knitting, and traveling with her partner Resi.
Amy Bennett-Zendzian
ESL Specialist
Amy Bennett-Zendzian has an MA in English from Boston University and an MA/MFA in Children's Literature from Simmons College. She is also the Senior ESL Writing Fellow at the Educational Resource Center. She has been an instructor and tutor of writing at Boston University since 2009 and at other colleges in the Boston area since 2004. Her main areas of interest (as reader, writer, and researcher) are fairy tales, fantasy, science fiction, and young adult literature. She also loves the theatre, whether as a performer, director, or audience member.
Kate Campbell
Writing Fellow – COM 2016
Major: Journalism
Kate Campbell took "The Theatre Now" for both her WR100 and WR150 classes, because she loved the subject and her professor, Carrie Bennett, so much! Kate spends her free time editing her friends' papers, reading blogs, taking pictures, and being actively involved with Cru, an on-campus Christian ministry. She has been a copy editor for several on-campus publications but her true passion is photojournalism.
Kim Clark
Senior Writing Fellow – CAS 2015
Major: Biological Anthropology
Kimberly Clark took WR 100 "Theory of Relativity" and WR 150 "Ethical Issues in Public Health," and her final paper for WR 150 was selected for publication in the fourth issue of WR. She plans to pursue a graduate degree and career in Science and Public Health Communications and has spent the past two summers as the communications intern for Cleveland Clinic's Lerner Research Institute. She also enjoys dancing and has studied ballet for 18 years. Recently, she added ballroom dancing to her repertoire.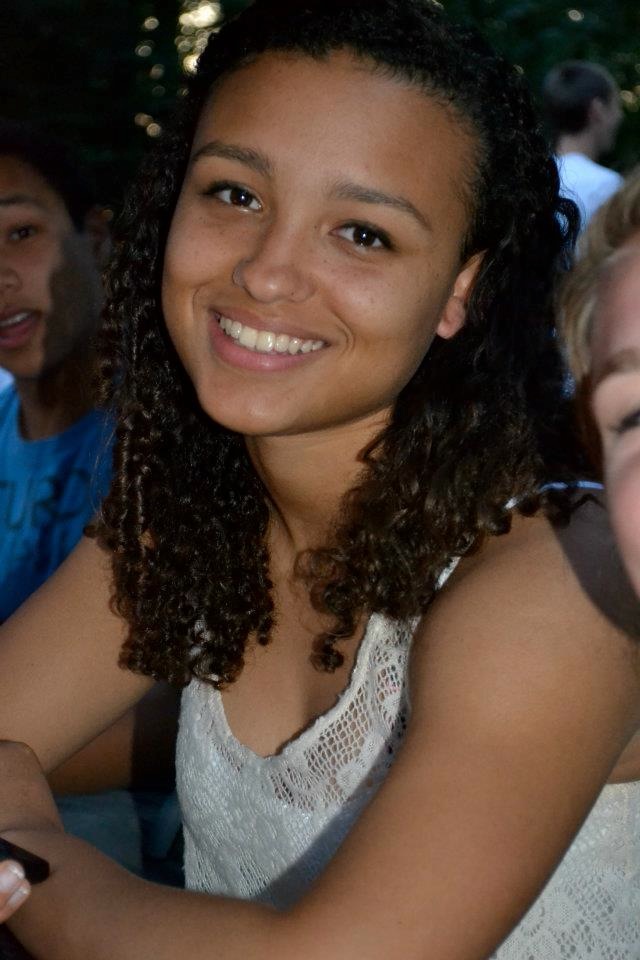 Jula DeCosse
Writing Fellow – CAS / KHC 2017
Major: English
Jula DeCosse is a sophomore English major in the Kilachand Honors College. Jula is extremely excited to begin working in the CAS Center for Writing because she has always been fascinated by language. Besides English, Jula is fluent in French and is currently pursuing a minor in Wolof- the official language of Senegal, where her mother comes from. Having lived in Sri Lanka, Madagascar, and Bangladesh, Jula feels very connected to and inspired by the global community. After graduation, Jula hopes to pursue a career in publishing.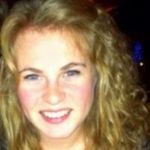 Sierra Downs
Writing Fellow – SAR 2015
Major: Speech, Language & Hearing Science
Sierra Downs, before transferring to BU, enjoyed her time at Mercer Community College in New Jersey as a tutor, peer mentor, journalist & copy editor of the College Voice, and captain of the Women's Cross Country Team. A staunch advocate of the written word, she finds effective writing to be an integral part of the communication process. In her free time, she also enjoys writing poetry, traveling and experiencing new cultures and languages, singing, and competing in triathlons. Sierra is on the executive board for National Student Speech Language and Hearing Association and is working on learning American Sign Language and Brazilian Portuguese.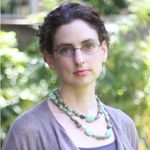 Rebecca Esterson
Graduate Tutoring Fellow
Ph.D. Candidate, Religious Studies
Rebecca Esterson earned her Masters of Theological Studies in 2002 from Harvard Divinity School with a focus in world religions, and also studied at Hebrew University in Jerusalem as a visiting graduate student in 2000-01. After receiving her Master's degree, she worked at Harvard's Center for the Study of World Religions for nine years where she developed her interests in comparative studies and interfaith learning. Rebecca was a teaching fellow for the BU Religion Department for two years and was awarded Outstanding Teaching Fellow by the College of Arts and Sciences in the spring of 2014. Her doctoral work compares Jewish and Christian commentaries on the Hebrew Bible with a historical focus on the 18th century.
Pamela Feo
Graduate Tutor
Ph.D. Candidate, Musicology
Pamela Feo, as a Musicology student, is primarily interested in French music from the fin-de-siècle and the intersections of music and literature. She completed her undergraduate degree in Music and English at Tufts University, where she also received a master's degree in Musicology. Before coming to BU, Pamela worked for several years at the Boston Philharmonic Orchestra, and she was the 2013 Publications Fellow at the Tanglewood Music Center. Pamela grew up in Europe and the United States and is fluent in Italian and French. She has always loved to write and is excited to work with BU students as a writing tutor.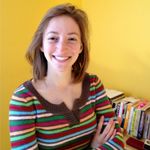 Talia Grossman
Graduate Tutor
M.S. Candidate, Speech Language Pathology
Talia has been a writing tutor for one year at Boston University and for the two years prior at the University of Massachusetts Amherst. Talia looks forward to continuing to work with students on expressing their thoughts through their writing and problem solving when an assignment is challenging. Talia enjoys writing poetry and reading fiction, as well as gardening, cooking, biking, and stretching.
Joe Incollingo
Writing Fellow – COM 2017
Major: Journalism
Joe Incollingo is thrilled to start his first semester at CAS Writing Center. If he is not piecing his own words into movie reviews and feature stories for the Daily Free Press, Joe is probably reading someone else's (Victor Hugo for a lot of words, David Rakoff for a few). Otherwise, you can find Joe burying himself in a coffee mug, getting lost in the city (for adventure's sake), rambling on about Star Wars or Stephen Sondheim, making soup and altogether just taking in everything the universe offers while giving back whatever he can.
Natalie Jones
Senior Writing Fellow – CAS 2015
Major: Chemistry: Biochemistry
Natalie Jones, as a Spanish minor, has taken a number of Spanish courses that involve writing. Other writing intensive courses include WR100 "James Joyce: Voicing Modernity," WR150 "Romanticism and American History," and PH150 "Introduction to Ethics." Natalie's favorite writers are Charles Dickens, Toni Morrison, Junot Díaz, and Julio Cortázar! Natalie will be working extensively on an honors thesis for her Chemistry degree this year. In her limited free time, Natalie enjoys playing piano, cooking, hiking, and distance running!
Colleen Keating
Writing Fellow – CAS 2016
Major: Political Science & International Relations
Colleen Keating is from Ridgefield, Connecticut and is a Spanish minor. As a freshman, she very much enjoyed her writing courses, WR100 "US Presidents and American Secularism" and WR150 "Oratory in America." Colleen also works as a tutor for the Intergenerational Literacy Program teaching English to adult immigrants. She feels fortunate to have such a rewarding job. Outside of school and work, Colleen enjoys exploring Boston and spending time with friends.
Krissy King
Graduate Tutor
M.A. Candidate. Public Health
Krissy King graduated BU in May 2014 with a bachelor's in International Relations, and she is currently pursuing her MPH at Boston University's School of Public Health. Krissy also works as a Resident Assistant in a Lower Bay State Road brownstone. Krissy enjoys working with international students and is particularly interested in foreign languages and cultural exchange, having volunteered in the past at CELOP and studied abroad in Dresden, Germany. She also likes reading for pleasure when her busy schedule allows for it. Her current favorite novels are 100 Years of Solitude and Catch-22.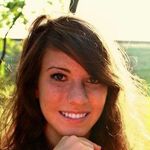 Perrin Krisko
Writing Fellow – CAS 2016
Major: International Relations
C. Perrin Krisko is a proud Vermonter and to prove it, she carries maple syrup in her backpack at all times. She has more hobbies, such as slacklining, hula hooping, gardening, blogging, and running around Boston, than her free time allows. Perrin's favorite volunteer organizations at BU are Alpha Phi Omega and the Community Service Center. While Perrin loves to read, she can't remember the last time she finished a book. Perrin's biggest pet peeve with writing (and a personal weakness) is excessive use of the thesaurus.
Maddy Leckie
Senior Writing Fellow – SED 2016
Major: Elementary Education
Maddy Leckie is currently taking English courses for her disciplinary focus in literature. At her home in northern New Jersey, Maddy spends time working with students of all ages in a variety of subjects, but English is always her favorite! Maddy has a book on hand practically at all times – and her current favorite is Ayn Rand's The Fountainhead. Maddy also loves figure skating and mountain climbing.
Alex MacConochie
Graduate Tutor
Ph.D. Candidate, English
Alex MacConochie is currently working on a project that examines the role of touch in the works of Shakespeare and his contemporaries. Alex taught WR 100 and 150 courses on Renaissance Poetry in the fall of 2013 and Spring 2014. Prior to coming to BU, Alex worked several semesters at Tidewater Community College in his hometown of Norfolk, Virginia, where he also tutored in math. While an undergraduate at the University of Richmond, Alex studied abroad in Ankara, Turkey. Alex speaks Spanish and Turkish at a basic level, and his interests outside literature include history, the visual arts, and environmental issues.
Dylan Marshall (fall only)
Writing Fellow – CAS 2016
Major: History
Dylan Marshall hails from Carver, Massachusetts, which is famous for three things: a renaissance fair, an amusement park with a train, and cranberries. In his free time Dylan loves to listen to jazz, explore and learn about the history of the city of Boston, and play trombone with the BU Band. Dylan's favorite writer of all time is Kurt Vonnegut, but his current obsession is the work of the brilliant and incredibly funny Sarah Vowell. Dylan took WR courses on the Harlem Renaissance and Mapping Boston, and plans to study abroad in Padua, Italy in Spring, 2015.
Melanie Martins
Writing Fellow – SED / KHC 2017
Major: Bilingual Education
Melanie Martins also tutors ESL classes in Chelsea as part of BU's Intergenerational Literacy Program. In her spare time she loves to take trips, big and small. The biggest trips have been to Brazil, to visit family and friends. Little trips range from a walk around Boston to a drive into the mountains. Melanie enjoys exploring new geographies, cultures, languages, and foods—and of course, writing about them. After graduation she hopes hopes to teach adult ESL classes.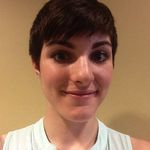 Julia Mix Barrington
Graduate Tutor
Ph.D. Candidate, English
Julia Mix Barrington is not only tutoring this fall, but she will also be teaching a section of WR 100 called "Love Me To Death: Monstrosity and Sexuality from Dracula to Edward." Julia is from Amherst, Massachusetts, and graduated from Barnard College of Columbia University in New York City in 2012. At Boston University, Julia studies early modern literature, focusing particularly on Shakespeare and his contemporaries. Julia is a proficient French speaker and sometime poet, and in her spare time she sails, knits, and practices yoga. Julia is eager to work with the Writing Program students both as a teacher and as a tutor!
Nadia Padilla
Graduate Tutor
Ph.D. Candidate, English
Nadia Padilla, as a third year PhD student in English, is interested in Eighteenth-Century British Literature and the Pastoral mode. She is excited to be teaching a class on Restoration and Eighteenth-Century comedy for the Writing Program this year. Nadia tutored during the last two years of her undergraduate experience and loved the opportunity it provided to connect with other students and help them to learn a valuable skill. Nadia hails from San Diego and, she speaks Spanish and (a little) French. In addition to reading and writing, Nadia loves running, knitting, sewing, and baking.
Rachel Pilaski
Graduate Tutoring Fellow
Ph.D. Candidate, Anthropology
Rachael Pilaski received her undergraduate degree from Wilkes Honors College Florida Atlantic University, where she wrote an undergraduate thesis about belly dance communities in South Florida. Rachel continues to enjoy belly dance to this day. Her current research interests are the intersections between gender, labor, and religion—particularly Islam. Rachel studied abroad in Morocco and wrote online articles for the Reach the World program. She plans on doing dissertation field research in Indonesia and recently finished her first year of Bahasa Indonesia.
Andrew Rappuhn
Senior Writing Fellow
SMG 2015
Major: Finance and Accounting
Andrew Rappuhn, as a native Tennessean, has a soft spot for Southern literature. He has, however, recently drifted toward the likes of Malcolm Gladwell and Michael Lewis. His passions include business, travelling, and personal development; but you will be hard-pressed to find something that doesn't spark his interest. Feel free to bring coffee to Andrew's sessions, but please make it Dunkin', not Starbucks.

Stetson Robinson
Graduate Tutoring Fellow
Editorial Institute
Ph.D Candidate
Stetson Robinson has a passion for writing, specifically communicating ideas in a way that caters to the understanding and needs of an audience. As an undergraduate, Stetson studied linguistics, editing, and TESOL. For the past six years, he has worked as a technical writer, language teacher, and tutor. Stetson speaks Spanish and Portuguese. In his graduate work, Stetson faces demanding writing tasks that challenge and improve his writing skills, especially his ability to analyze, research, and present information. For his dissertation, Stetson is creating an edition of the letters exchanged between Philosopher Charles S. Peirce and the Open Court Publishing Company between 1890 and 1914.
Joseph Schlatter
Writing Fellow – CAS 2015
Major: Neuroscience
Joseph Schlatter took WR100 "How to Make Americans," which covered eugenics and American identity in both history and fiction. His WR150 course, "The Matter of King Arthur," examined the famous character from Welsh mythology using prose and poetry sources. Joseph has a basic competency in Spanish and knows some conversational German from a semester abroad in Dresden. Joseph's favorite writers include Margaret Atwood, George R.R. Martin, and Alan Weisman. Joseph writes science fiction and posts daily entries on a scholarship competition website, where he discusses topics ranging from the arts and entertainment to politics and current events.
Nicole Simons
Writing Fellow – CAS 2016
Major: Psychology
Nicole Simons grew up in North Carolina, Maryland, but primarily in northern New Jersey. Nicole loves people, coffee, and traveling. She speaks English, French, and Thai, and she has studied abroad in France and Thailand. For both WR100 and WR150, Nicole took Prof. Ted Fitts' "American Environmental History," and these have been her favorite courses in college so far. She loves reading literature from the 1920s. If she could sit down and have coffee with anyone in history, Nicole would choose Ernest Hemingway, whose A Moveable Feast, is her favorite work. She is very excited to be a writing tutor this year!
Arslan Tazeem
Graduate Tutoring Fellow
Ph.D. Candidate, Religious Studies
Arslan Tazeem is interested in philosophy, religion, and politics. He joined the Writing Center last year, and has experience working with students in both WR 100 and 150 courses. He enjoys working with students at all stages of the writing process and in a variety of disciplines. He joins other writing tutors and faculty in welcoming you to the Writing Center.