Writing Program Tutors
2015–2016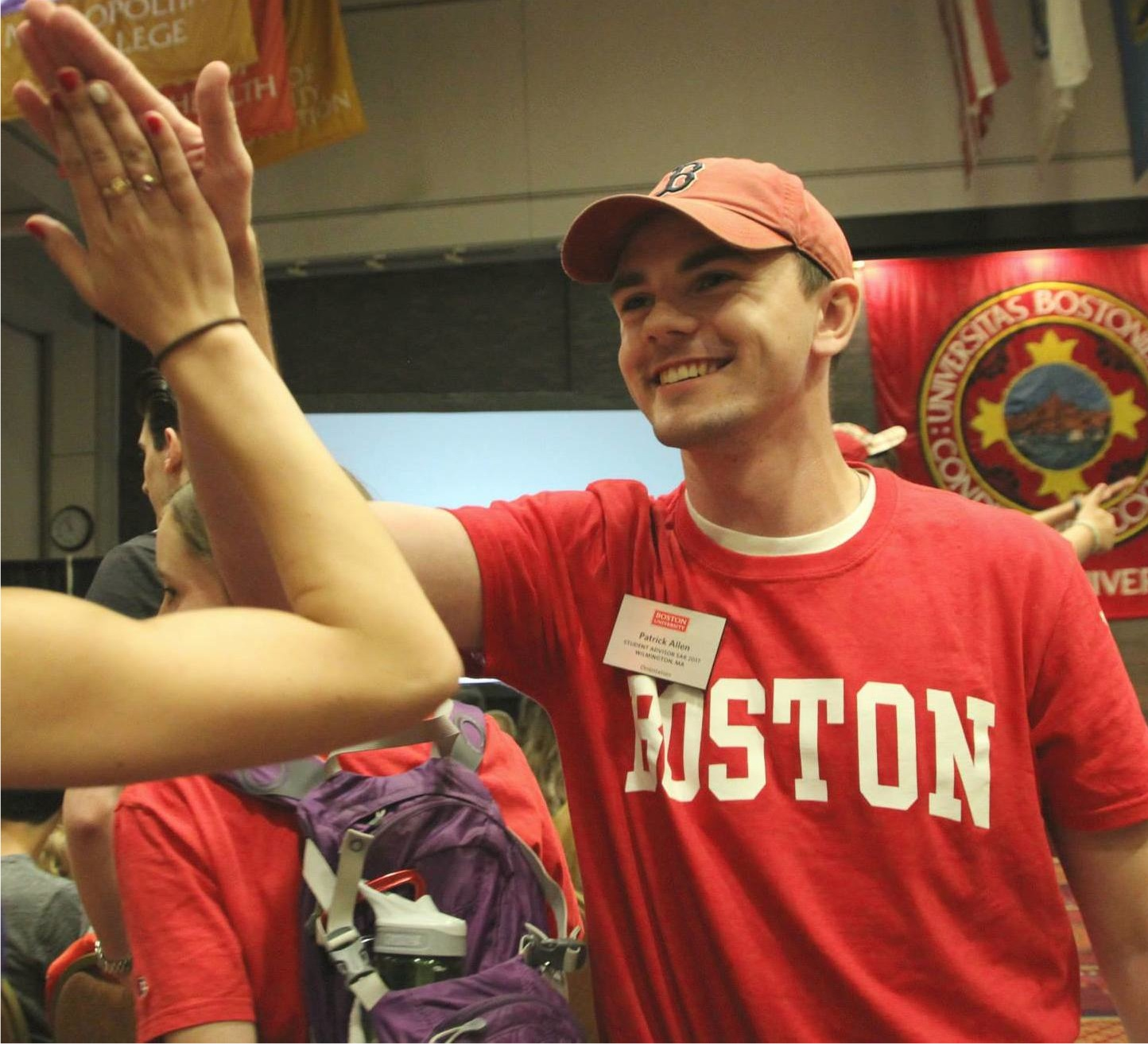 Patrick Allen
Writing Fellow – SAR 2017
Major: Human Physiology
Hailing from Massachusetts, Patrick is a diehard Boston sports fan. He loves movies, going to FitRec, and, most of all, Tom Brady. Relevant classes he has taken include WR100 "The Mad Scientist in Film and Literature," WR150 "Russian Literary Masterpieces," and PH251 "Medical Ethics." He has also served as a Learning Assistant for BI108. When he isn't tutoring in the Writing Center, you can find Patrick in Myles Standish Hall, where he serves as a Resident Assistant, in the Catholic Center, or in the GSU, devouring a hamburger from Rhett's. Make sure you stop him for a conversation – he can't wait to meet you!
Heather Barrett
Graduate Tutor
Ph.D. Candidate, English and American Literature
Heather has worked in the Writing Center for four years. When she isn't tutoring, she is working on a dissertation about the strange ways that human bodies are depicted in nineteenth-century American Gothic fiction. She also teaches one course each semester in either the English Department or the Writing Program; in Fall 2015, she is teaching a WR 100 course for ESL students on international Gothic tales. She grew up north of Boston and went to Wellesley College before coming to BU. She loves the Red Sox, knitting, and traveling with her partner Resi.
Amy Bennett-Zendzian
ESL Specialist
Amy Bennett-Zendzian has an MA in English from Boston University and an MA/MFA in Children's Literature from Simmons College. She is also the Senior ESL Writing Fellow at the Educational Resource Center. She has been an instructor and tutor of writing at Boston University since 2009 and at other colleges in the Boston area since 2004. Her main areas of interest (as reader, writer, and researcher) are fairy tales, fantasy, science fiction, and young adult literature. She also loves the theatre, whether as a performer, director, or audience member.
Alexandra Blankman
Writing Fellow – CAS 2017
Major: Political Science
In her freshman year, Alexandra took "Jack Kerouac and the Beat Generation" as her WR100 course and "Shakespearean Controversies" for WR150. Alexandra is passionate about current events and theatre, and she especially loves to read dramatic literature. She is currently a reader of new works for The New York Musical Theater Festival, which is dedicated to producing musical works by new writers. When she is not reading The Economist or the newest Annie Baker play, Alexandra loves to SCUBA dive with her family!
Michele Calandra
ESL Specialist
Michele currently works as a teacher at BU's Center for English Language and Orientation Programs (CELOP), where she teaches a wide variety of international students academic skills, including academic writing, listening & note taking, public speaking, and academic reading skills. She has a Master's Degree in TESOL (Teaching English to Speakers of Other Languages) from the Middlebury Institute of International Studies at Monterey where she co-taught a rhetoric course (both writing and speaking) to international graduate students. In addition to writing, Michele is also passionate about dance, travel, and good food.
Kate Campbell (fall only)
Senior Writing Fellow – COM 2016
Major: Journalism
Kate Campbell took "The Theatre Now" for both her WR100 and WR150 classes, because she loved the subject and her professor, Carrie Bennett, so much! Kate spends her free time editing her friends' papers, reading blogs, taking pictures, and being actively involved with Cru, an on-campus Christian ministry. She has been a copy editor for several on-campus publications but her true passion is photojournalism.
Rachita Chaudhury
Writing Fellow – ENG 2018
Major: Biomedical Engineering
Rachita grew up in Franklin, Massachusetts. Her interests include tissue engineering and biomedical optics. She also serves on the executive board of BU's Engineers Without Borders, a global sustainable development non-profit. To escape from her engineering work and activities, Rachita enjoys reading short stories and poetry. For her writing courses she took "Art of the Lyric" and "Visions of Justice." Rachita loves working with students and has been tutoring for 6 years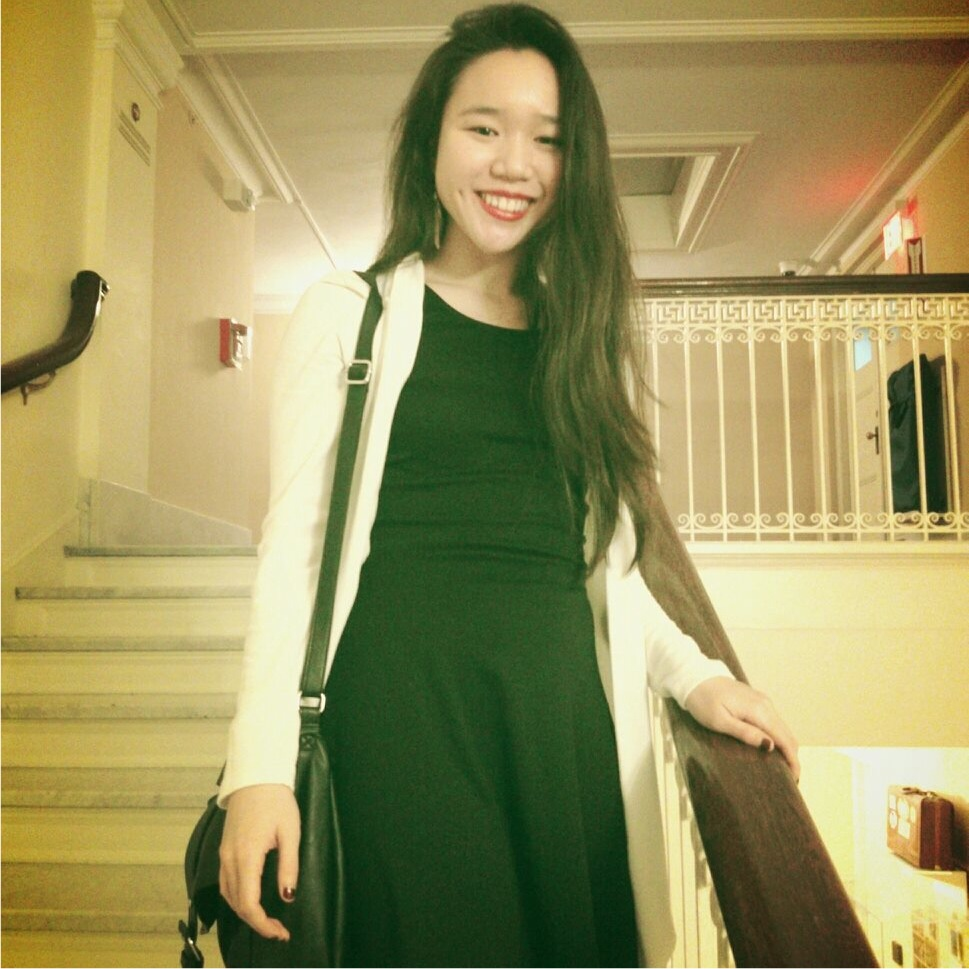 Michelle Cheng
Writing Fellow – COM 2017
Major: Journalism
Michelle Cheng, having taken WR100 "Education and Work," took to heart the importance of education opening the doors to opportunities; so you'll always find her interested in learning new things. As a journalist, she likes to report on education, public policy, lifestyle, and technology, and is currently the managing editor at The Quad. While it's difficult for her to pick a favorite book, she enjoys reading the works of Curtis Sittenfeld and Haruki Murakami. She also has a deep appreciation for the arts, as she has been a dancer for over 15 years.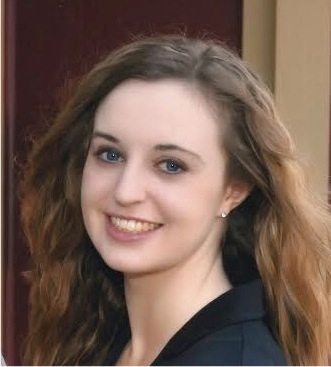 Michelle Crough
Writing Fellow – CAS 2017
Major: Biology
Michelle took WR 100 "Fairy Tales and Literature" and WR 150 "Case Studies in Fairy Tales." She speaks Spanish, and spent the fall of 2014 studying abroad in the Madrid Science Program, where she tutored a young student in English. Michelle is especially interested in fantasy, comics, theater, and puppies.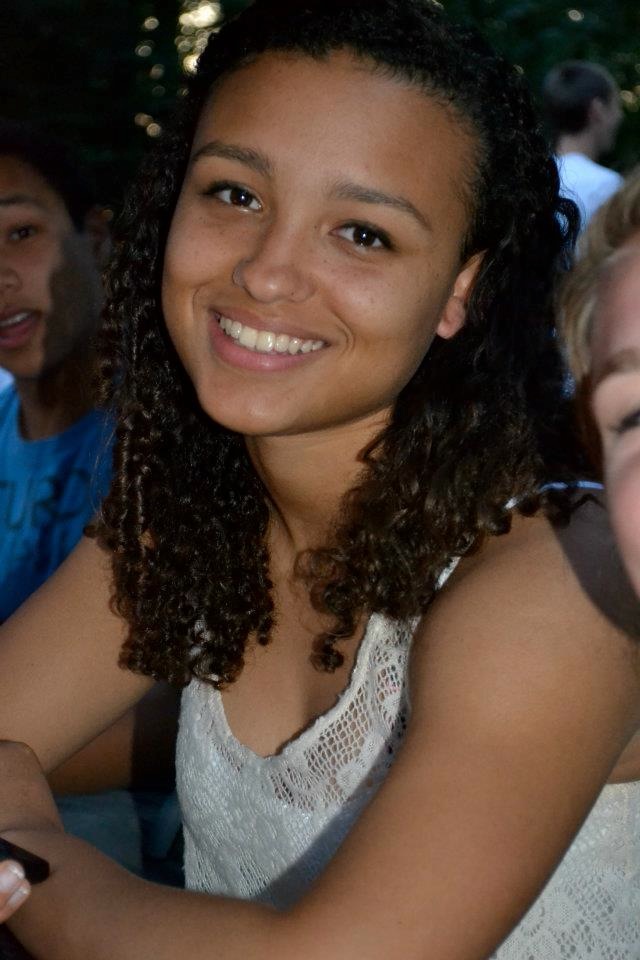 Jula DeCosse(fall only)
Senior Writing Fellow – CAS / KHC 2018
Major: English
In addition to her interest in English, Jula also studies Wolof and Anthropology in the hopes of pursuing International Law after her graduation from BU. This past summer, Jula went to Senegal with the Department of Education's Foreign Language Area Studies Scholarship to improve her Wolof skills. In the coming year, Jula hopes to continue improving her Wolof and writing skills while becoming more active in the international community at BU.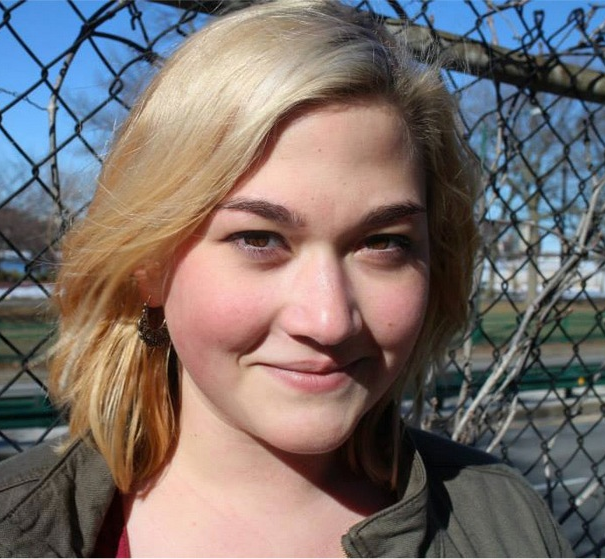 Madeleine Freeman
Writing Fellow – CAS/KHC 2018
Major: Philosophy & English
In her hometown of Knoxville, Tennessee, Madeleine was involved in her high school's writing center and volunteered as a tutor in community ESL programs. She has taken CC101 and CC102 in the Core Curriculum. Madeleine cannot wait to start her first semester in the Writing Center so she can share her enthusiasm for the craft of writing. She enjoys movies, singing classical music, and DJing with her friends on their radio show, "Your Auntie Grizelda." On a rainy Sunday afternoon, her favorite Boston haunt is the Museum of Fine Arts.
Joe Incollingo
Senior Writing Fellow – COM 2017
Major: Journalism
Joe Incollingo is thrilled to start his first semester at CAS Writing Center. If he is not piecing his own words into movie reviews and feature stories for the Daily Free Press, Joe is probably reading someone else's (Victor Hugo for a lot of words, David Rakoff for a few). Otherwise, you can find Joe burying himself in a coffee mug, getting lost in the city (for adventure's sake), rambling on about Star Wars or Stephen Sondheim, making soup and altogether just taking in everything the universe offers while giving back whatever he can.
Alix Jansma
Writing Fellow – CAS 2017
Major: English
A transfer student from the University of the Arts in Philadelphia where she studied acting, Alix is extremely passionate about the humanities and the arts, is minoring in French, and maintains an ever-growing fascination with all subjects. After graduating from BU, she hopes to obtain her PhD in English and become a college professor. In and outside of the classroom, she thoroughly enjoys sharing her enthusiasm for the English language and learning. Some of her favorite experiences at BU include the enriching conversations she has shared with her professors. She strives to bring their encouraging and attentive nature to the Writing Center.
Colleen Keating
Writing Fellow – CAS 2016
Major: Political Science & International Relations
Colleen Keating is from Ridgefield, Connecticut and is a Spanish minor. As a freshman, she very much enjoyed her writing courses, WR100 "US Presidents and American Secularism" and WR150 "Oratory in America." Colleen also works as a tutor for the Intergenerational Literacy Program teaching English to adult immigrants. She feels fortunate to have such a rewarding job. Outside of school and work, Colleen enjoys exploring Boston and spending time with friends.
Patrick Kobel
Writing Fellow – CAS 2017
Major: Economics
For his writing seminars, Patrick took "Shakespeare After Tragedy" and "Education and Work," and his final paper was on professional wrestlers. Patrick enjoys that the writing program covers a variety of topics and viewpoints, and he looks forward to learning about them when working in the writing center. He is excited to help students most effectively engage their audiences and express their ideas. Patrick is also an officer for BU's Brazilian jiu-jitsu club and participates in the Community Service Center.
Ayushman Lahiri
Writing Fellow – Questrom 2017
Major: Business Administration & Management
From a young age, Ayushman has been fascinated by the power of the well-written word. His love for writing intensified as he pondered social justice in WR100 and the Vietnam syndrome in WR150. Ayushman participated in CAS's Academic Mentoring Partnership as both a mentee and as a peer mentor. His passion for tutoring students in writing combines his interests in writing and mentoring. Ayushman regularly reads the work of Ernest Hemingway.
Maddy Leckie (spring only)
Senior Writing Fellow – SED 2016
Major: Elementary Education
Maddy Leckie is currently taking English courses for her disciplinary focus in literature. At her home in northern New Jersey, Maddy spends time working with students of all ages in a variety of subjects, but English is always her favorite! Maddy has a book on hand practically at all times – and her current favorite is Ayn Rand's The Fountainhead. Maddy also loves figure skating and mountain climbing.
Alex MacConochie
Graduate Tutor
Ph.D. Candidate, English
Alex MacConochie is currently working on a project that examines the role of touch in the works of Shakespeare and his contemporaries. Alex taught WR 100 and 150 courses on Renaissance Poetry in the fall of 2013 and Spring 2014. Prior to coming to BU, Alex worked several semesters at Tidewater Community College in his hometown of Norfolk, Virginia, where he also tutored in math. While an undergraduate at the University of Richmond, Alex studied abroad in Ankara, Turkey. Alex speaks Spanish and Turkish at a basic level, and his interests outside literature include history, the visual arts, and environmental issues.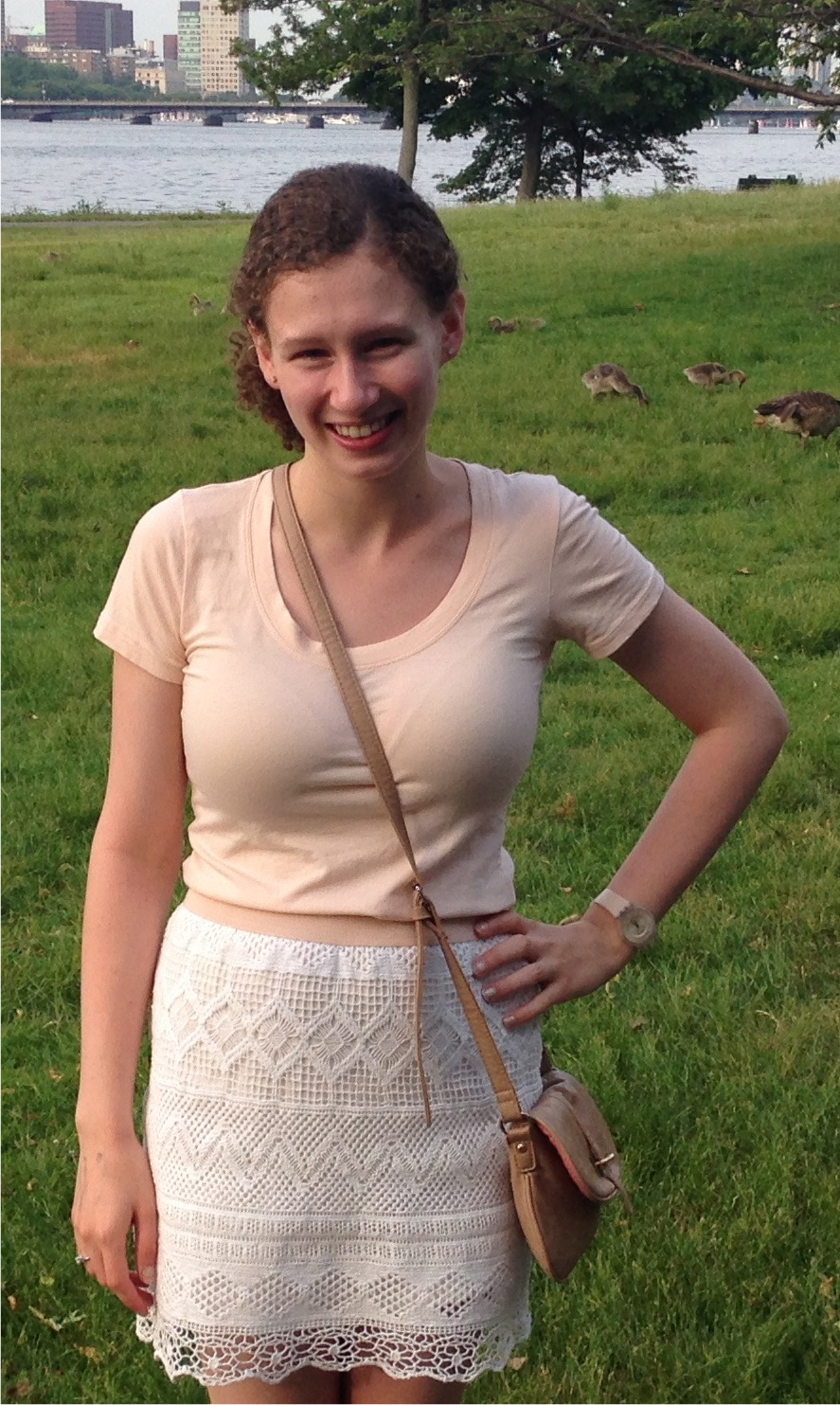 Jessica Mackimm
Writing Fellow – SAR 2017
Major: Speech, Language and Hearing Science
Jessica began her college career as a Vocal Music Education major at a small liberal arts school in New York, but, as a New England native, she was ready to return to Boston after her freshman year. Outside of the classroom, Jessica loves music, food, and travel. After graduation, Jessica hopes to pursue a career as a physician assistant and work in areas around the world that have limited access to health care.
Dylan Marshall (fall only)
Senior Writing Fellow – CAS 2016
Major: History
Dylan hails from the small town of Carver, Massachusetts, which is known for three things: a renaissance fair, an amusement park with a train, and cranberries. Dylan enjoys playing trombone with the BU Pep Band and Marching Band, and interning at the Hubert H. Humphrey Fellowship Program on campus. Dylan's favorite writer of all time is Kurt Vonnegut. Dylan studied abroad in Padua, Italy in Spring 2015, and is mostly fluent in Italian. If not at class, work, or band, you'll probably find Dylan running on the Esplanade or enjoying the city of Boston's many delicious culinary options.
Melanie Martins
Senior Writing Fellow – SED 2017
Major: Bilingual Education
In addition to her work at the Writing Center, Melanie also tutors ESL classes in Chelsea as part of BU's Intergenerational Literacy Program. She is pursuing a minor in Linguistics. In her spare time she loves to take trips, big and small. The biggest trips have been to Brazil, to visit family and friends. Little trips range from a walk around Boston to a drive into the mountains. Melanie enjoys exploring new geographies, cultures, languages, and foods—and of course, writing about them. After graduating, she hopes to teach adult ESL classes.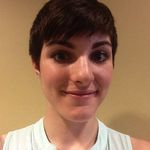 Julia Mix Barrington
Graduate Tutor
Ph.D. Candidate, English
Julia Mix Barrington is not only tutoring this fall, but she will also be teaching a section of WR 100 called "Love Me To Death: Monstrosity and Sexuality from Dracula to Edward." Julia is from Amherst, Massachusetts, and graduated from Barnard College of Columbia University in New York City in 2012. At Boston University, Julia studies early modern literature, focusing particularly on Shakespeare and his contemporaries. Julia is a proficient French speaker and sometime poet, and in her spare time she sails, knits, and practices yoga. Julia is eager to work with the Writing Program students both as a teacher and as a tutor!
Nadia Padilla
Graduate Tutor
Ph.D. Candidate, English
Nadia Padilla, as a third year PhD student in English, is interested in Eighteenth-Century British Literature and the Pastoral mode. She is excited to be teaching a class on Restoration and Eighteenth-Century comedy for the Writing Program this year. Nadia tutored during the last two years of her undergraduate experience and loved the opportunity it provided to connect with other students and help them to learn a valuable skill. Nadia hails from San Diego and, she speaks Spanish and (a little) French. In addition to reading and writing, Nadia loves running, knitting, sewing, and baking.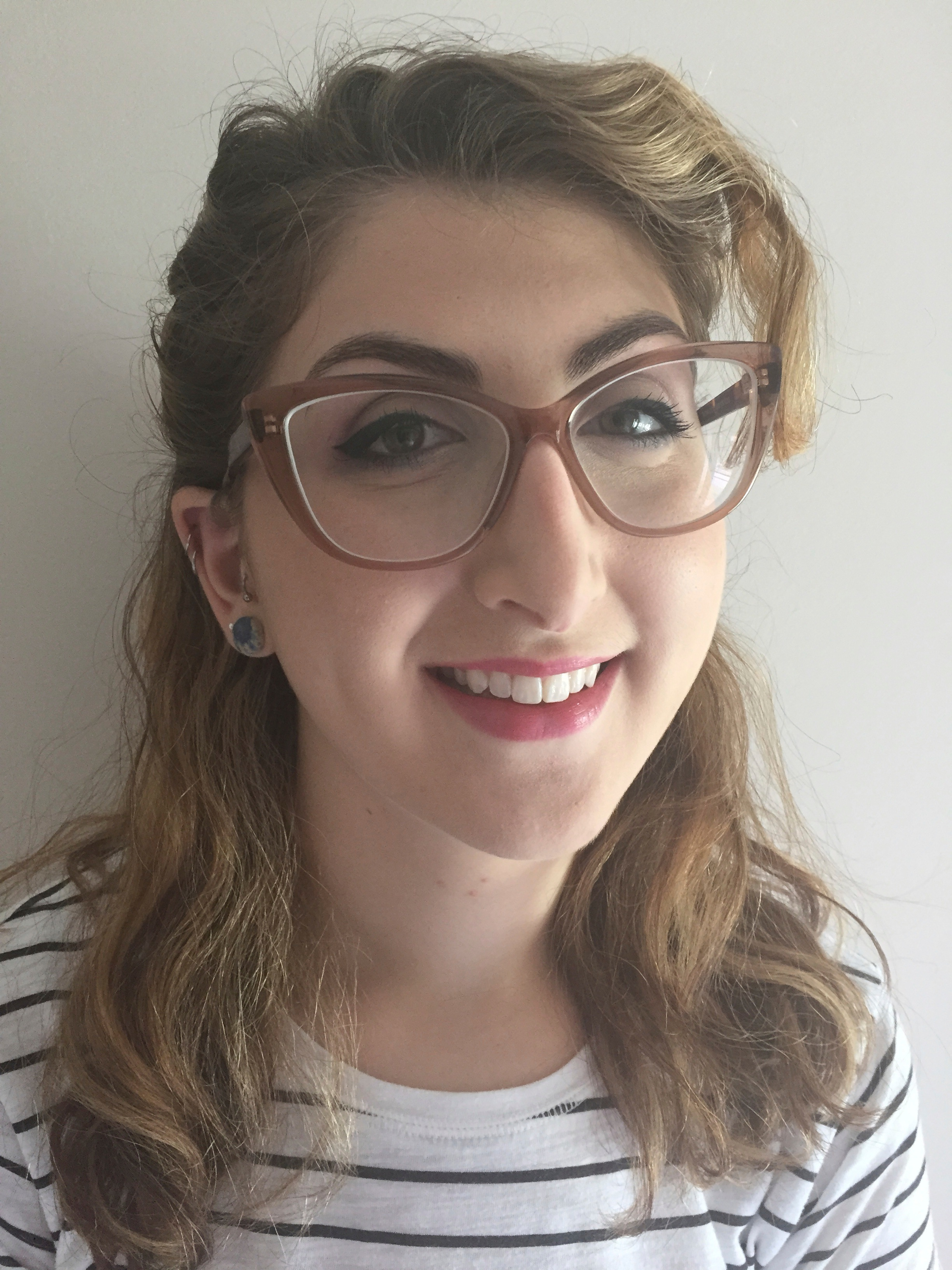 Maria Perfetti
Graduate Tutor
M.A.T. candidate, English Education (SED)
Maria hopes to become a middle or high school English teacher. She majored in English and Psychology during her undergrad at Suffolk University, where she also worked as a writing tutor for three years. You are mostly likely to see Maria with a cup of tea and a book. She is very excited to start her time at BU and get to meet and work with a bunch of new people!


Arslan Tazeem
Graduate Tutoring Fellow
Ph.D. Candidate, Religious Studies
Arslan Tazeem is interested in philosophy, religion, and politics. He joined the Writing Center last year, and has experience working with students in both WR 100 and 150 courses. He enjoys working with students at all stages of the writing process and in a variety of disciplines. He joins other writing tutors and faculty in welcoming you to the Writing Center.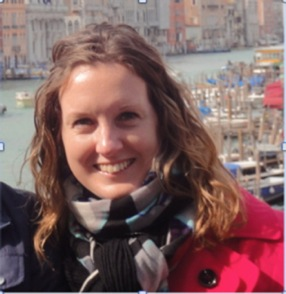 Lisl Trowbridge
ESL Specialist
Living and working with people from other cultures has been a part of Lisl's life since her undergraduate studies in Argentina. After graduation, Lisl joined the Peace Corps to teach English in Kyrgyzstan, and then moved to Boston, where she has worked in the ESL field for ten years. Lisl recently completed a Master of Education in TESOL at Boston University, and is currently working at BU's Center for English Language and Orientation Programs (CELOP). Lisl looks forward to reading students' writing and helping them improve this invaluable skill.
Andrea Van Grinsven
Writing Fellow – CAS 2017
Major: International Relations
Andrea hails from just outside Philadelphia, but her Northeast roots still didn't prepare her for the Boston winter of 2015. Evident by her course selections in the CAS Writing Program, WR100 "Road Trips" and WR150 "Global Documentary," Andrea loves to travel, but, when residing in Boston, she enjoys living vicariously through her diverse group of students at the International Institute of Boston, where she is an assistant ESOL teacher. Some of her other interests include people watching, eating breakfast food at all hours of the day, picnic adventures with her friends, and re-reading Rilke's "Letters to a Young Poet" for the hundredth time. She loves the challenge of deciding how to best articulate ideas and stories in a meaningful way, and is looking forward to helping fellow students do so with her Writing Fellow position.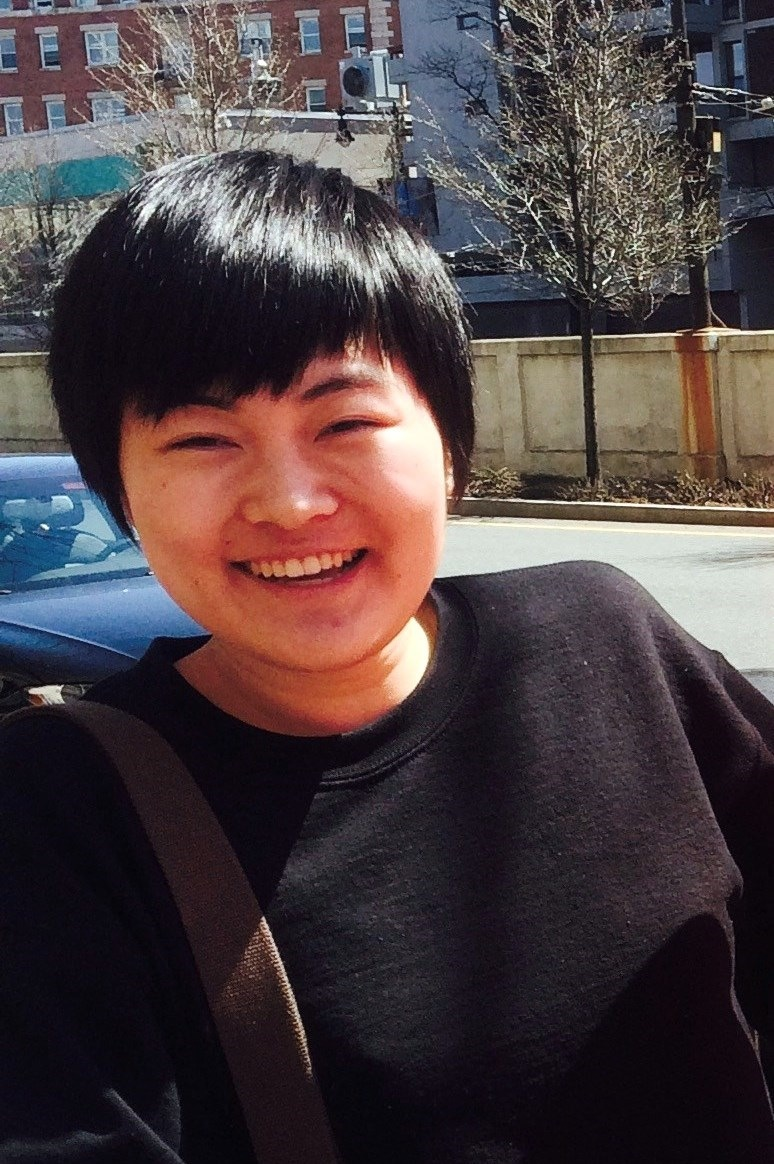 Huey Wu
Writing Fellow – CAS 2017
Major: Comparative Literature
Huey is interested in literary traditions from a comparative and global perspective. In addition to English-language literature, Huey studies Latin literature and is currently working towards proficiency in Chinese. Before joining the Writing Center, Huey taught in various roles as writing teaching assistant, peer health educator, and children's drawing teacher. Huey is also interested in sociology and social justice, and enjoys journaling and doing puzzles in their spare time. They look forward to encountering and exploring new perspectives and ideas throughout the tutoring process.