Gwen Kordonowy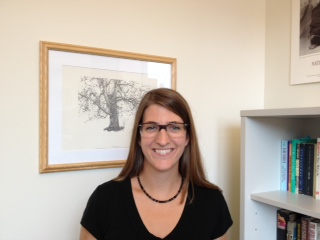 Lecturer
Contact
100 Bay State Road, Room 339
617-358-1562
gkordon@bu.edu
Fall Office Hours
Tuesday 9-11 a.m.
Wednesday 11 a.m.-12 p.m.
Education
2009 Ph.D. University of Virginia (English)
2002 B.A. Boston University (English)
2002 B.A. Boston University (German)
Bio
Gwen Kordonowy joined the CAS Writing Program in 2008, where she teaches interdisciplinary courses that focus on 20th-century American cultural studies, including "Postwar America," "Literature and Art of the Depression Era," and "Road Trips: The Culture of the American Road." She also teaches literature and writing courses in the English Department and the Kilichand Honors College. These courses allow her to develop scholarly interests not only in American cultural history, the novel, and cultural geography, but also in genre studies, innovation in the classroom, and the first-year experience. In addition to teaching, Dr. Kordonowy has been involved with various mentoring and teaching initiatives that aim to bridge the gap between the Boston Public Schools and higher education in Boston. She has enjoyed serving as reader and editor for WR, the program's journal of student work, and is currently serving as the Writing Program Curriculum Coordinator.