2016 Scholarship Winners
BUWG Dr. Beverly Brown Scholarship

Michele Clark is a DrPH candidate in School of Public Health. Her dissertation research focuses on clinic-based strategies to prevent opioid overdose deaths, with a focus on community health centers in Massachusetts. She also works on multiple projects as a senior consultant at John Snow, Inc., a public health consulting organization.
The BUWG Board has established the BUWG Dr. Beverly Brown Scholarship in honor of Dr. Brown's decade of service to Boston University and the BUWG.  This scholarship will be awarded for 10 years, from 2016-2026.

BUWG Dr. Robert A. Brown Scholarship
Feyza Burak-Adli is a PhD candidate in Anthropology at Boston University. She holds a joint MA in Anthropology and Women's, Gender and Sexuality Studies (Brandeis University), and an MA in English (Wake Forest University). She won the 2012 MIT GCWS Motherboard Award for her published MA thesis on the taboo of sexuality in a rural Kurdish village in Turkey. Her current research examines Islam, modernity, gender, and female religious authority through the case study of a distinct Sufi society in Turkey.
The BUWG Board awards a 2016 BUWG Dr. Robert A. Brown Scholarship in honor of Dr. Brown's decade of service to Boston University and in acknowledgement of his stalwart support of the BUWG.

Katherine Connor McLaughlin Scholarship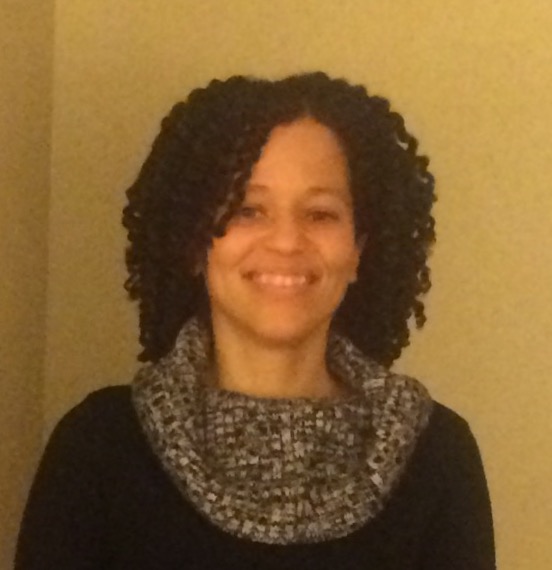 Gail N. Kemp is a sixth year student in the clinical psychology doctoral program.  Prior to the doctoral program, she received an A.B. in African-American Studies from Harvard College and an M.P.H. in Maternal and Child Health from BU School of Public Health. Her research interests include neighborhood stressors and child mental health, and culture and its influence upon parenting practices. Future goals include expanding the reach of evidence-based treatments into under-served communities to address the unmet mental health needs of children and families.
Joan Wyrwicz, a 1980 Simmons College graduate, has spent over 30 years in the Boston area working in financial management, volunteering and raising a family.  Joan's longheld belief in social justice inspired her to refocus her career.  She is enrolled as a part-time MSW student in the School of Social Work.  With a renewed sense of purpose, Joan looks forward to another 30 years carrying out human service work she believes she was always meant to do.
Katherine Connor McLaughlin was an early and active member of the Women's Guild. Her husband, Jim, who endowed this scholarship, was a doctor at the Student Health Clinic, where he was respected by his colleagues as a diagnostician and beloved by students as a reassuring presence (he had, for their amusement, a large collection of distinctively flamboyant neckties). 
Elsbeth Melville Scholarship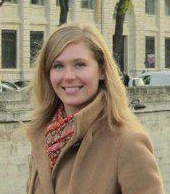 Emily Voelker is a PhD student in the Department of History of Art & Architecture.  She is currently writing her dissertation on photographs of American Indians in French exhibition at the end of the nineteenth century. The project examines both pictures sent by U.S. government scientists to Paris and those made of troupes of visiting Native performers abroad. Her work analyzes the imperialist agendas that informed the making and display of these camera-images but also aims to reconstruct the histories of the Indigenous sitters, relying on collaboration with contemporary tribal historians and archivists.
Elsbeth Melville (CAS '25), founder of the Women's Guild, was dean of women from 1945 to 1970, and then the virtually full-time volunteer advisor on alumni affairs to successive CAS deans. A realistic femi-nist, she was mentor to hundreds of BU women individually: supportive of whatever lives they chose and devoted to their development as leaders and public-spirited volunteers. 
Boston University Women's Guild Scholarships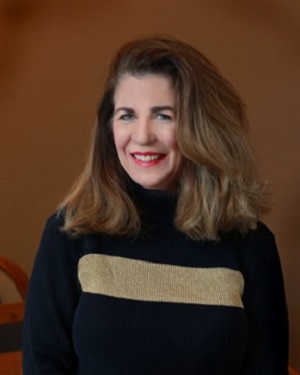 Caroline Corrigan is in the MSW program and is currently employed as a clinician in dual diagnosis at High Point Treatment Center in Plymouth.  She has been involved in working with the homeless population on Cape Cod for the last five years and is the director of the mentor program for the Cape Cod Council of Churches.   She is the co-author of the book Sea Glass and a freelance columnist for Gatehouse Media where she writes a social advocacy column called "part of the solution."  Caroline is president of the board of directors of The Marla Foundation.
Megan McNamara Dawley is a PhD candidate in the American & New England Studies program.  Her work is focused on literary satire and social reform in the Gilded Age.
Brynn Felix is a rising 2L at BU School of Law. Prior to attending law school, she worked at the ACLU of Washington, where she promoted the passage of a state Voting Rights Act and repeal of Washington State's death penalty. This summer she will intern with the Council of Europe's Parliamentary Assembly, in its Committee on Political Affairs and Democracy.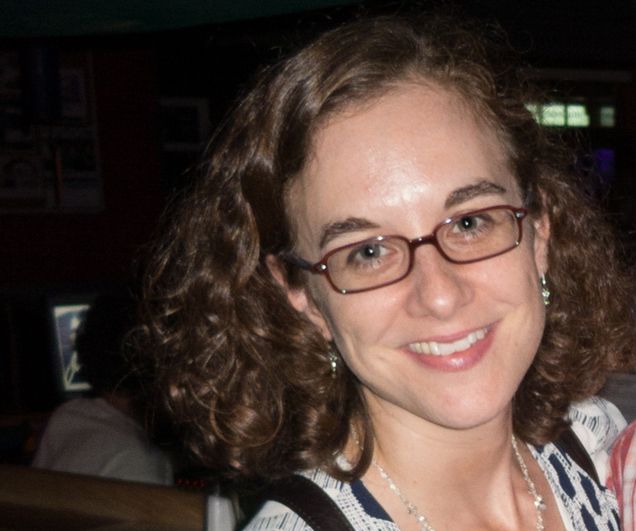 Amy Geller is an award-winning film and video producer and film festival programmer.  Her most recent project: a feature-length documentary entitled "The Guys Next Door" had its world premiere at the Sarasota Film Festival in April 2016 and is screening on the national film festival circuit.  She is currently a graduate student in Boston University's inaugural one-year MFA program for Cinema & Media Production.
Joy Huber was only 33 when she was diagnosed with stage 4 Non-Hodgkins Lymphoma cancer in March 2010. 18 hard-hitting chemotherapy treatments spanned the next 3 years until the Summer of 2012, but cancer gave Joy extreme clarity about what she was meant to do with her life.  Joy applied to the BU Master's program in Health Communication in the Spring of 2015, and was accepted June 2015.  Joy just completed her fourth course in the program!
Rachel Oblath is a PhD student in Applied Human Development at the School of Education, where she works in the Bullying Prevention and Social Adjustment Laboratory.  Working with youth with behavior disorders, in both the public schools and therapeutic wilderness programs, shaped her interest in adolescent mental health.  Her current research projects include examining the role of power imbalance in youth bullying relationships and exploring the use of biofeedback video-games in schools to support youth development of emotion regulation skills.
Florence Engel Randall Graduate Fiction Award 
Katherine S. Thompson is a fiction MFA candidate in the BU Creative Writing program.  She studied creative writing and environmental studies at Oberlin College.  She is grateful for the support of her teachers and cohort here at BU.
Florence Engel Randall Undergraduate Fiction Award 
Kelsey Nieman's winning piece, "A High C," skillfully captures a high-spirited little girl trying to be heard and to consolidate feelings of neglect in her house.  Kelsey is a rising senior. She hopes to pursue a career in marketing after graduation. Kelsey is originally from the San Francisco Bay Area, where she graduated from the Creative Writing Program at Marin School of the Arts.
Florence Engel Randall was the author of six novels and more than one hundred short stories published in literary and popular periodicals. She took great interest in the career of young writers. These awards were endowed by the late Ruth Levine, a member of the faculty of the school of Medicine and a Guild member.