Abigail Gillman
Title

Associate Chair, Department of World Languages & Literatures
Associate Professor of Hebrew, German & Comparative Literature

Office

STH 613A

Email

Phone

617-358-6374

Education

BA, Yale University
PhD, Harvard University
Professor Gillman's research interests are German Jewish literature and thought; Austrian literature; modernism; memory (literary, religious, cultural); Biblical and Rabbinic texts; Bible translation; modern Hebrew literature; and foreign-language pedagogy.
Among her courses are Franz Kafka; Nineteenth-Century German Literature; Early 20th-century German Literature; Modern Hebrew Literature; German-Jewish Literature and Thought; and the literary afterlife of the book of Genesis. Professor Gillman also teaches in the Core Curriculum. She oversees the Hebrew section of MLCL.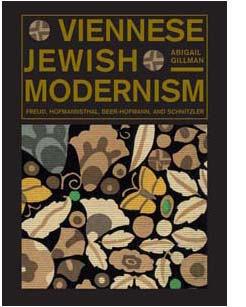 Her book Viennese Jewish Modernism: Freud, Hofmannsthal, Beer-Hofmann, and Schnitzler was published by Penn State Press in April 2009. According to the publisher's website, Professor Gillman "challenges the conventional understanding of modernism as simply a break from tradition. Until recently, the study of Jewish modernism has centered on questions of Jewish and non-Jewish identity, generally ignoring the role Judaism played in the formulation of European modernism as a whole. By focusing on the works of major Viennese authors and thinkers — Freud, Hofmannsthal, Beer-Hofmann, and Schnitzler — both within and outside the contexts of Jewish identity, Abigail Gillman provides a profound new perspective on modernism." For more information on the book, visit the Penn State Press website.