Philip Tate
Senior Lecturer (Retired)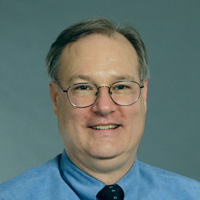 A beloved part of the SED community for years, Dr. Tate's teaching responsibilities included the foundations of education, philosophy of education, and teacher education. His writings demonstrate an interest in the sociology, politics, and philosophy of education, especially as they inform discussions about teacher education and the occupation of teaching. Dr. Tate is an active member of the American Educational Research Association. In his present research project he is studying the qualities and behaviors of award-winning teachers. Before his appointment at Boston University, Dr. Tate was a researcher at the Commonwealth Center for Education of Teachers and an instructor in the Curry School of Education, University of Virginia. He retired from SED in 2016.
Selected Professional Memberships
American Educational Research Association
Association for Supervision and Curriculum Development
John Dewey Society
Selected University Service
Faculty-in-Residence, Rich Hall
Member, University Trustee Scholarship Committee
Sponsor, Vita Novis Baptist Student Fellowship
Vice-Chair, SED Faculty Assembly
Member, SED Academic Instruction and Standards Committee
Selected Supervisory Activities
Supervising prepracticum students
Education
Ph.D. University of Chicago
M.Ed. Duke University
B.A. Wake Forest University
Courses
SED ED100  Introduction to Education
SED ED500  Foundations of Educational Practices
SED CT721  Analysis and Design of Curriculum
SED CT750  Basic Principles for Curriculum and Teaching
SED CT735  Seminar on Teacher Education
Selected Publications
(2013). Excellent teachers: Implications for physical education and health education. In L. E. Ciccomascolo & E. C. Sullivan (Eds.), The dimensions of physical education (pp. 40-48). Burlington, MA: Jones and Bartlett Learning.
(2006). Academic and relational responsibilities of teaching. Journal of Education, 187(3), 1-20.
(2001). Excellence in teaching: Myths and legends. In T. Arnold (Ed.), Facing change: Proceedings of the AIESEP World Sport Science Congress (pp. 1.45-1.51). Rockhampton, Queensland, Australia: Association Internationale des Escoles Superieures d'Education Physique and School of Health and Human Performance, Central Queensland University.
(1998). [With S. M. Tauer as first author.] Growth of reflection in teaching: Reconciling the models. Teaching Education 9(2), 143-153.
(1993). The two worlds of teaching. Journal of Education, 175(3), 15-29.
(1992). [With J. M. Cooper.] Restructuring teacher education in the Old Dominion. In H. D. Gideonse (Ed.), Teacher education policy: Narratives, stories, and cases (pp.133-155). Albany, NY: State University of New York Press.
(1988). Whale or shark? A description of state policy domains for teacher education. Journal of Teacher Education, 39(6), 21-26.
Selected Presentations
Excellence in teaching: Myths and legends.
A resource allocation perspective on teacher empowerment.
State policymaking for teacher education: A sociological and political analysis.
How new ideas influence curriculum in teacher education.
A study of state-level policymaking for teacher education.
Contributions of foundational studies to an understanding of the occupation of teaching.
Policy implications of five visions of teaching.