Marcia Edson
Clinical Assistant Professor Emerita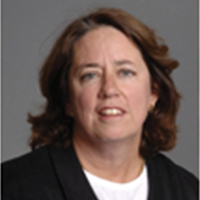 Professor Edson, a former teacher at the preschool and elementary levels specializes in teacher education at these levels. In addition to teaching the preschool and primary level science methods course and the early childhood assessment course, she coordinates and supervises student practicum placements. Her research interests include science education in the preschool and primary grades. Ms Edson has served as a lecturer and consultant to several school systems and professional organizations and is a regular presenter at national conferences.
Selected Professional Memberships
National Association for the Education of Young Children
National Science Teachers Association
Selected University Service
Advisor to Early Childhood Educators Club
Consortium Council
Academic Instruction and Standards Committee
SED green
Faculty liaison to Jumpstart / Americorps
Selected Professional Service
National Association for the Education of Young Children Science Interest Forum
Democracy in Education Group
Selected Community Service
Board of Directors, Newburyport Public Library
Selected Supervisory Activities
Supervise kindergarten graduate and undergraduate practicum students.
Advising
Advise graduate and undergraduate Early Childhood students.
Education
M.Ed Early Childhood Education Boston College, Chestnut Hill, Ma.
B.A. Elementary Education Marywood College, Scranton, Pa.
Courses
SED EC305/605 Child development and Education
SED EC 553/653 Early Childhood Seminar and Practicum 1st/2nd grade
SED EC453  Curriculum and Practicum in Early Childhood: K
SED EC516  Early Childhood Curriculum and Practicum:K
SED EC557  Classroom based assessment of young children
Selected Presentations
The Power of Observational Drawings in Early Childhood Science: a Window into Young Children's Understanding
Everything we needed to know we learned from our guinea pig: an inquiry approach using classroom pets to teach science and integrate curriculum in preschool through first grade
Science and young children, it's deeper than you think: a thoughtful approach to the design of science units
Designing conceptually based integrated units for preschool and primary grades
Developing an urban preschool program: The Boston University/Chelsea Partnership
Teaching and doing science with young children
Authentic Assessment through Observation Drawings  |  Inquiry Unit Design