Doctoral Student Chelsey Bowman receives NCAA grant to research student-athlete bystander intervention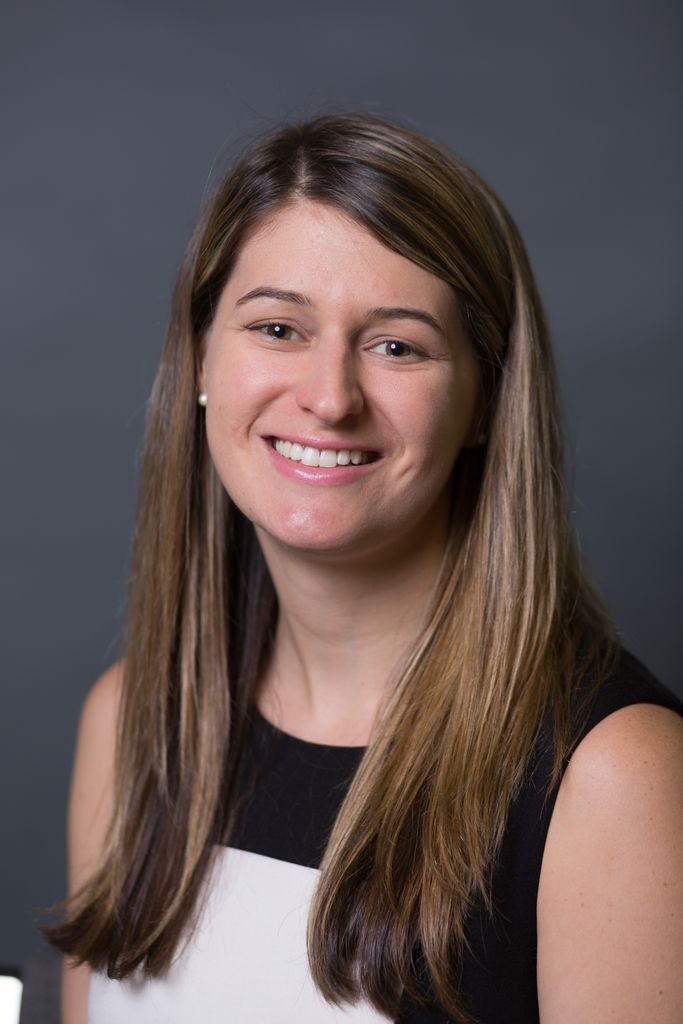 Second-year doctoral student Chelsey Bowman knows what it takes to be a leader. She played lacrosse as an undergraduate at Harvard and is currently the president of the Graduate Student Association at SED.
Now, she has been selected by the National Collegiate Athletic Association (NCAA) to investigate the role that student-athletes can play in being leaders of bystander intervention in regards to sexual assault on college campuses.
"Student-athletes have been identified as potentially having different attitudes around sexual violence and intervention," Ms.  Bowman, who is studying Counseling Psychology at SED, explained. "But there isn't a lot of research in terms of how or why they differ from other students, or how bystander intervention programs could be tailored towards athletes."
Ms. Bowman's grant proposal on the subject was one of seven that were awarded funding by the NCAA Graduate Student Research Grant Program. She will receive $7,500 for a one-year project that will culminate in an article and presentation to the NCAA Research Committee in fall 2017.
Her project, titled "Bystander Behaviors Related to Potential Sexual Assault: Individual and Contextual Predictors Among Student-Athletes," aims to answer questions around bystander attitudes and factors that predict willingness to intervene in situations of sexual violence.
"I'll be surveying college athletes, both male and female, and I'll be looking at a number of individual and contextual factors," Ms. Bowman said. "So looking at the environment that they're in and the level of support they feel on their team."
Ms. Bowman draws on theories that suggest student-athletes might be key bystanders on college campuses, including a 2014 NCAA report on "Addressing Sexual Assault and Interpersonal Violence: Athletics' Role in Support of Healthy and Safe Campuses."
This report states that "Bystander intervention training educates participants to recognize potentially violent or dangerous situations, and … to intervene effectively before a dangerous situation escalates or causes damage."
Ms. Bowman notes, though, that there are currently no evidence-based bystander programs specifically for male and female student-athletes.
"What I'll be looking at is whether student-athletes actually differ from what we know about the general college population, and if so, in what ways do they differ," Ms. Bowman explained, adding that athletes tend to have "more contact with adult mentors, through coaches and different support systems."
"If you're a leader on your team, maybe it's easier to think about intervening," Ms. Bowman said. "Athletes can also sometimes have more clout or popularity on campus, and be seen as natural leaders."
According to Ms. Bowman, some current bystander training models are already built around identifying leaders in a community who would be likely to intervene in situations involving sexual assault or violence, and able to encourage others to do the same. In the context of college campuses, Ms. Bowman thinks that student-athletes could fill that role.
"Leaders can promote messages, and messages are better perceived peer to peer rather than in the form of an instruction from adults," Ms. Bowman said.
For her project, Ms. Bowman will be looking across various Division I collegiate sports at one institution.
"Researchers have looked at certain groups on campuses such as sororities and fraternities and student-athletes because their lives seem to differ from the average college student, because of maybe where they live or the demands placed on them, or the amount of training that they do or don't get."
The hope, Ms. Bowman said, is that future bystander training programs can be specifically geared toward student-athletes, and involve practices that are more responsive and targeted to their needs as a population.
"I think that it's an incredibly important time to be involved in this work," Ms. Bowman said, adding that there has been a public response and outcry around high-profile athletes being accused and convicted of sexual violence or assault.
"I think that a lot of what is said or what is written off as 'locker room talk…' we know that that kind of talk defines a culture," Ms. Bowman said. "And it can be interpreted or give license for people to assault or commit violence. There's a need to speak out against it."
–Lisa Randall