Dana Dunwoody Accepts Postdoctoral Associate Role at BU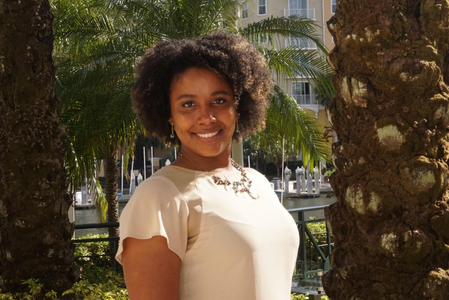 Doctoral Candidate Dana Dunwoody (degree conferred in September) has been hired into a new Postdoctoral Associate role starting in August 2019. Ms. Dunwoody will support the National Science Foundation Alliances in Graduate Education and the Professoriate (AGEP) National Research Conference hosted at Boston University in 2020. Ms. Dunwoody will be collaborating with Associate Provosts Dr. Sarah Hokanson (BU) and Dr. Bennette Goldberg (Northwestern) and their team, bringing her social justice and critical consciousness lens to the design, planning, implementation, evaluation and post- conference research of the 2020 conference.
Ms. Dunwoody's PhD. is in the Applied Human Development program with a specialization in adolescent development and a focus on the integration of social justice into sport based youth development and coaching education. She is Wheelock's first Holmes Scholar and served as the National President of the Organization from 2017-2019. The Holmes Scholar Program, which is overseen by the American Association of Colleges for Teacher Education provides a nationwide network of mentorship, peer support, and professional development to students from historically underrepresented backgrounds within the academy.
Ms. Dunwoody's time as a student at BU was characterized by her commitment to Social Justice. While at BU Wheelock, she was a volunteer coach, researcher, and consultant at a sport based summer camp, hosted in the Middle East, called Ultimate Peace. The organization strives to build ties between Arab and Jewish Israeli and Palestinian youth through Ultimate Frisbee, a game that emphasizes healthy competitiveness balanced with integrity and mutual-respect for all community members and the rules. Read more about Ms. Dunwoody's time at Ultimate Peace here.
In addition to her numerous accomplishments, Ms. Dunwoody is currently the Head Coach for the Girls' Varsity Basketball team at English High School, where she also served as Research Assistant and Coach as part of the Get Ready program.
We extend our congratulations to Ms. Dunwoody.