Click here to read the conference papers and view the conference schedule.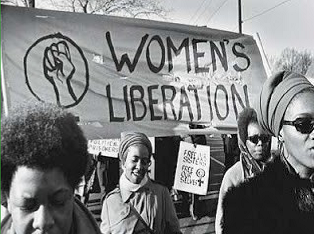 Despite its immense achievements, the women's liberation movement of the late 1960s and early 1970s had been minimally documented in print or on film. In recent years, however, celebrations of the movement's accomplishments had proliferated and new films revived interest in this revolutionary period. It seemed timely therefore to bring together activists, scholars, artists, writers, and filmmakers to reflect on the movement: its accomplishments in so many domains, its unfinished business, and its relevance to contemporary work that is advancing women. The conference engaged with political, intellectual, artistic, literary, legal, and personal elements of the movement, and especially with the ways in which these elements intertwined and often reinforced each other. Films of and about the movement were screened and a performance of "For Colored Girls Who Have Considered Suicide When The Rainbow Is Enuf" was staged. Marge Piercy delivered the invocation to the conference entitled "The War on Women is Part of a Larger War." Historians Sara Evans and Linda Gordon delivered the conference keynote addresses.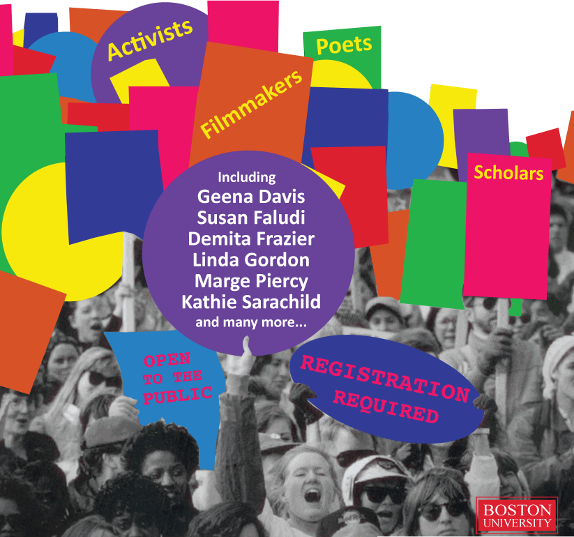 Topics for conference presentations included but were not limited to the following:
What groups and individuals created the women's movement of the late 1960s and early 1970s? What were the contributions of radical, working class, rural, African American, and Latina women? Of lesbian and heterosexual women? Of men? At what moments did women work together across boundaries of class, ethnicity, generation, and sexuality and at what moments did they pursue their goals independently?
What have been the impacts of the movement on the lives of women and men? On the arts and literary work? On political organizing? To what extent were intellectual disciplines transformed by feminist insights, and to what extent have these changes been sustained? How did developments in different disciplines affect and reinforce each other?
What are the reigning narratives today about the women's liberation movement, and to what extent do these narratives obscure or illuminate what has been important about the movement? How is the women's movement of the late 1960s and early 1970s depicted in contemporary scholarly work? In popular culture? By different generations? Which elements of the movement and which movement figures have received the most attention, and which have been overlooked?
How has more recent theorizing complicated our understandings of the women's liberation movement and the goals for which it fought? What impact has gender theory, queer theory, and other post-structuralist theory had on the cause of women's liberation?
What of the tools and methods of the women's liberation movement? Is there a role for consciousness-raising groups today?