2012 – 2013 EVENTS
SPRING 2013
End of the Year Celebration!!!
Women's, Gender, & Sexuality Studies Minors, Faculty, CGSA family, and Friends will gather at our annual end of the year celebration.  In the past, our parties have been fun, touching, interesting, and well attended.
"When Feminism Rules: Assessing Governance Feminism Projects from the International to the Local"
Janet Halley, Royall Professor of Law
Harvard Law School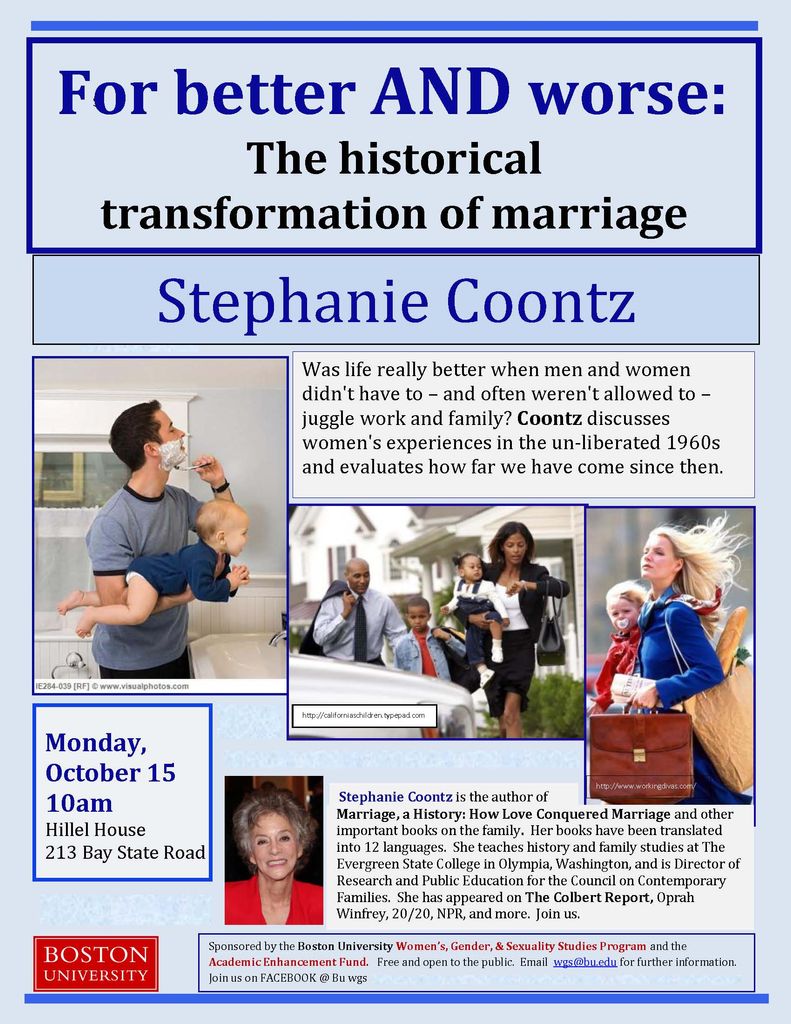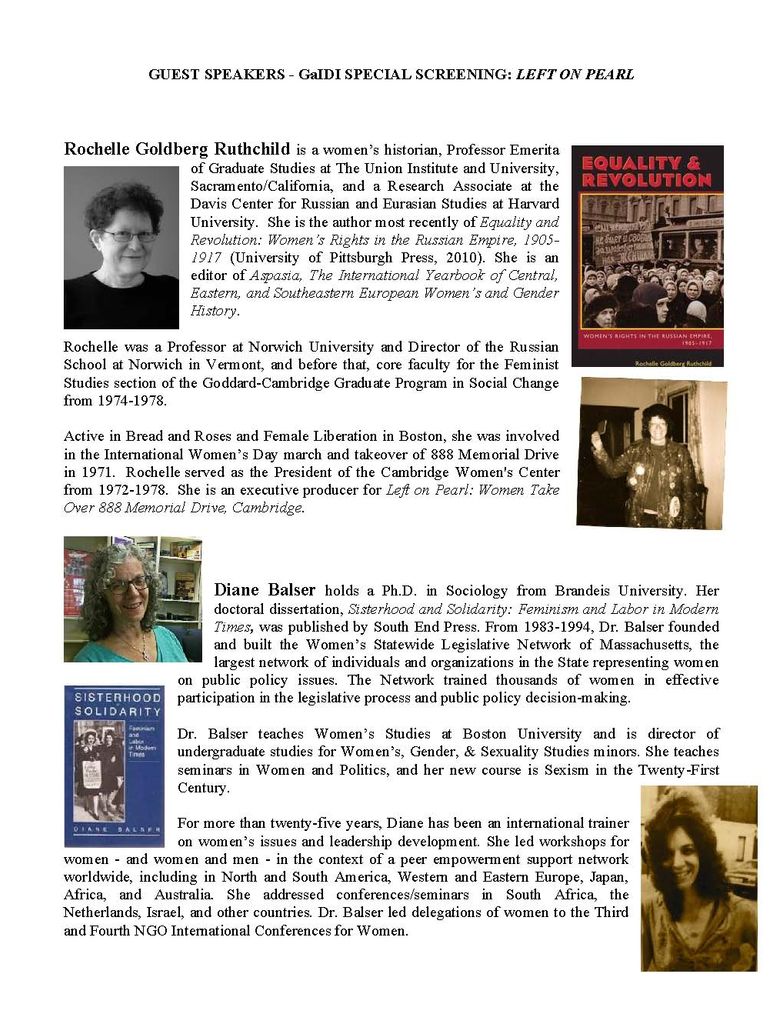 *********
Women's History Month, March 2012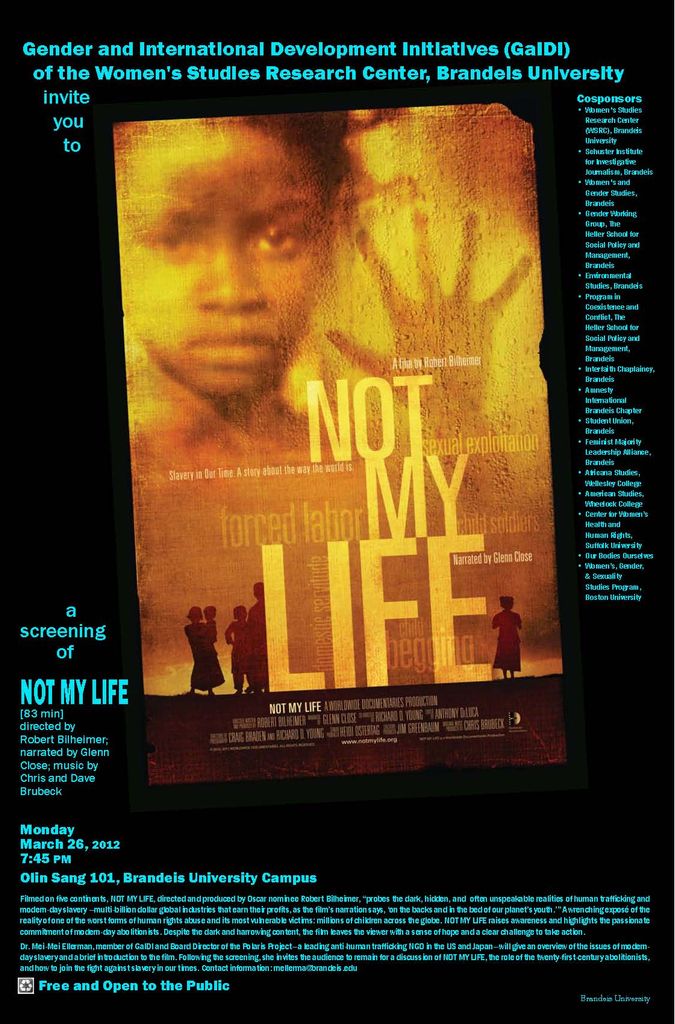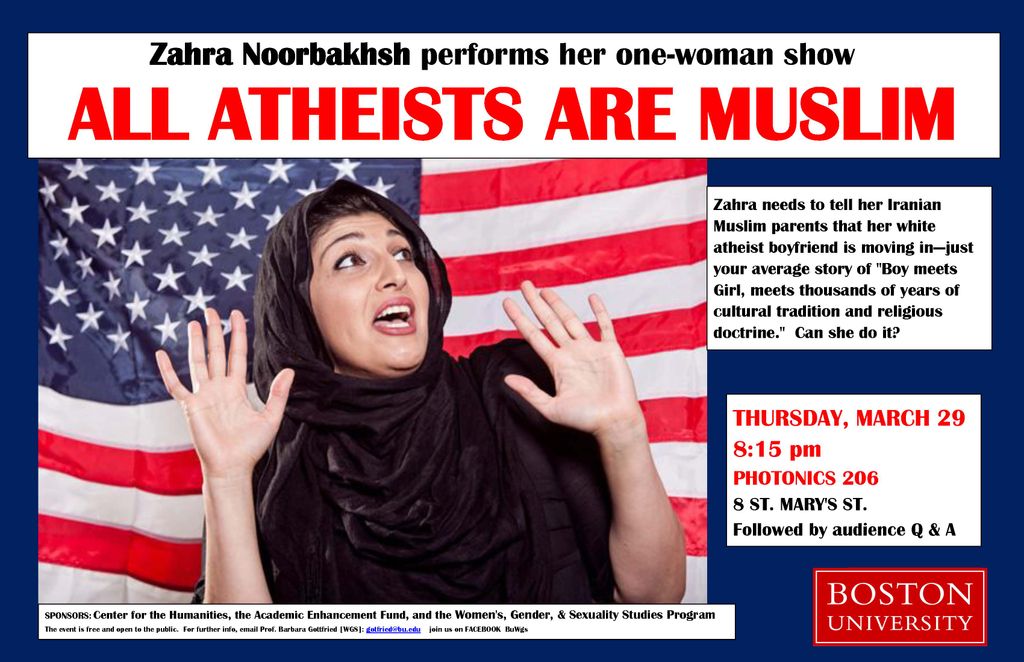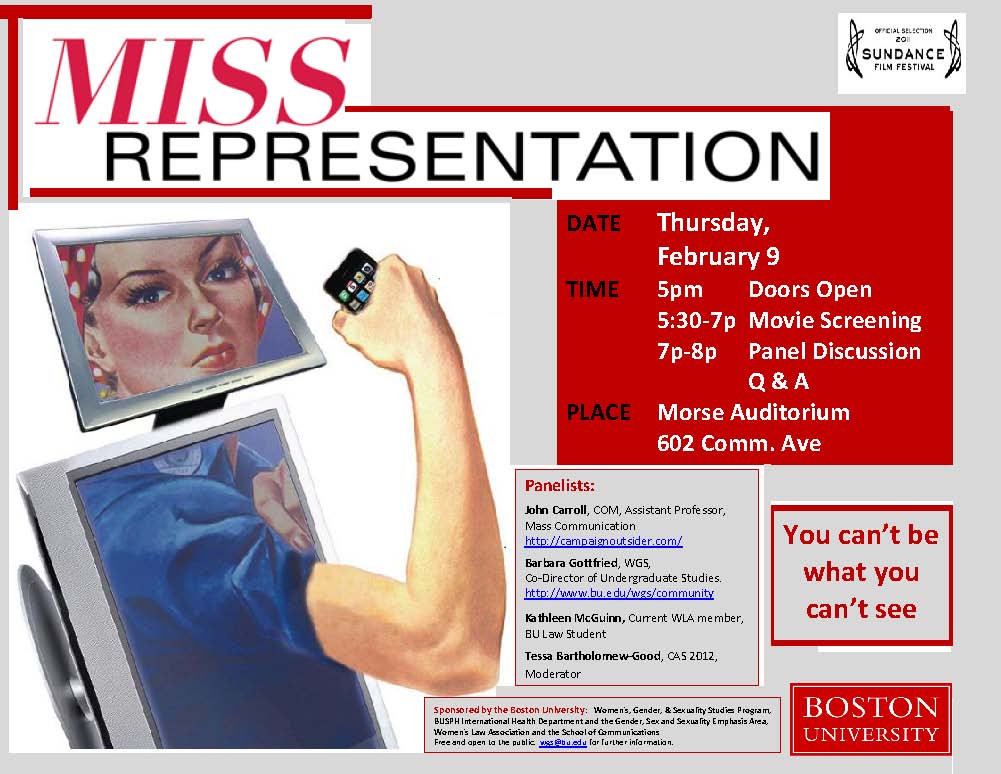 ~~~~~~~~~~~~~~~~~~~~~~~~~~~~~~~~~~~~~~~~~~~~~~~~~~~~~~~~~~~~~~~~
Black Masculinities in the Media
February 8, 2011
~~~~~~~~~~~~~~~~~~~~~~~~~~~~~~~~~~~~~~~~~~~~~~~~~~~~~~~~~~~~~~~~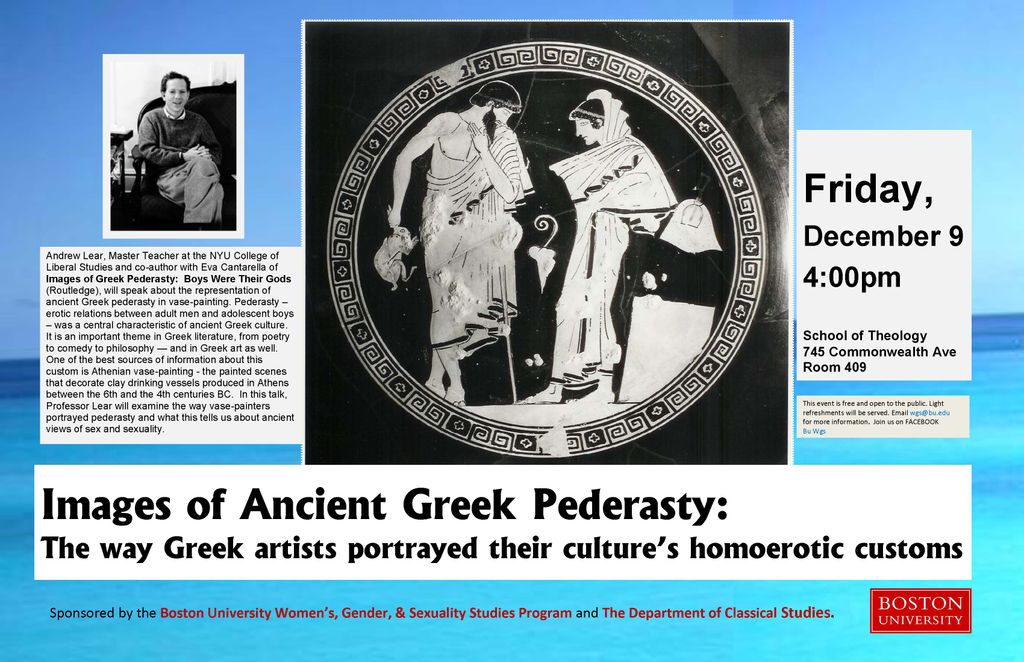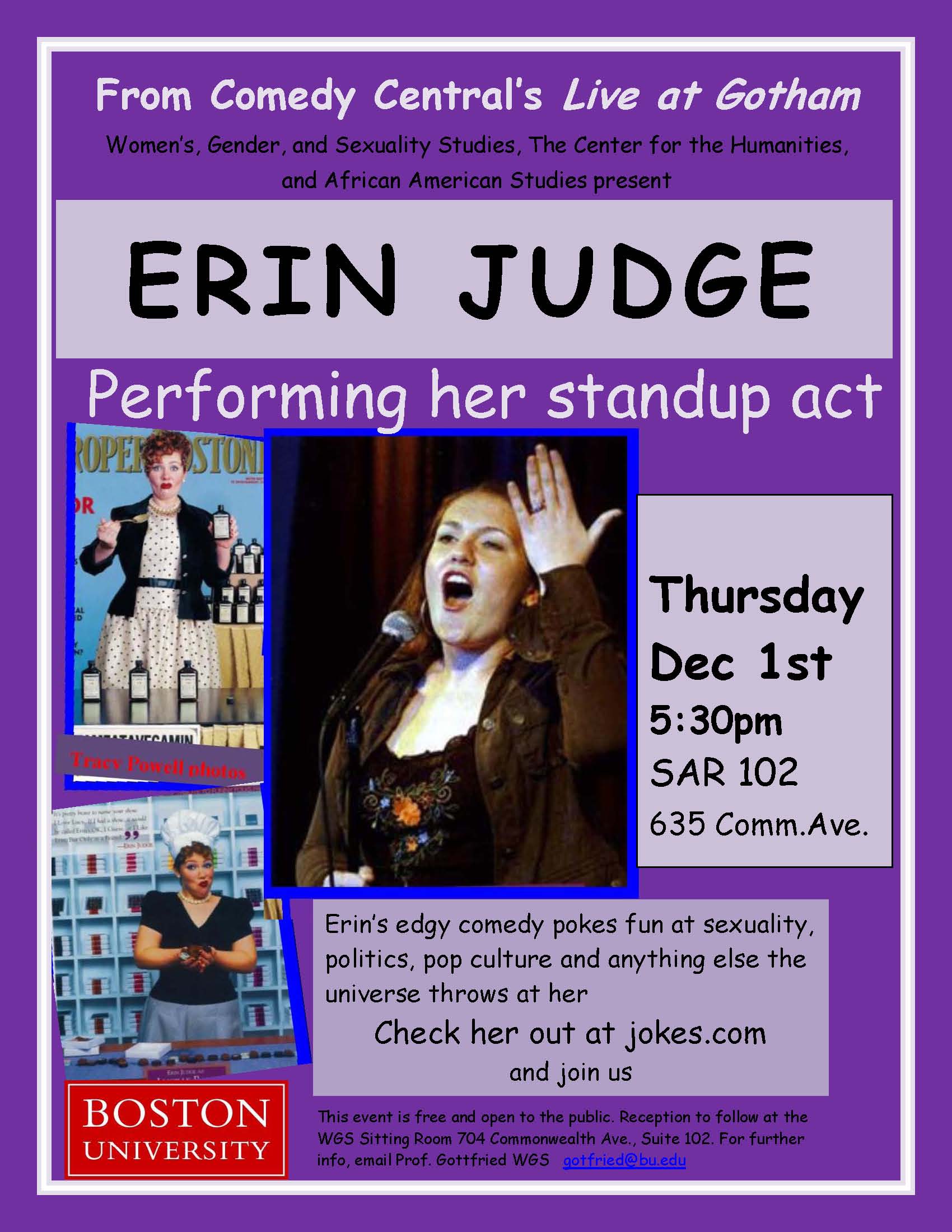 Spring 2011 April Events
Women's Studies Program TeamL Carly Pack-Bailey, WGP Administrator & Dean Elmore, Dean of Students and fabulous supporter of Students & Relay 4 Life
Relay for Life
The WGS walked!!!  We raised money and awareness.  We cried for folks we've lost (Mom/Nana), survivors (Karen and Dottie) and for all the folks that won't be affected due to the stellar research that the R4L raises!!!
Special thanks to:
Dean Elmore  – So kind to offer your ear…you helped me honor my Mother. You also honored our fantastic student body!!
Amazing BU Students!!!!!
You rock!  Fund raisers, hair coloring, dodge ball, games, food, and thanks to Mike, Scott, Jordan and Sister History for showing me the Texas hold em ropes!
WGS's amazing team: Michael Bailey, Mikki Tomlinson, Conor Bailey and Joe (Unofficial Terrier Football Boys), Maggie, Lines and Evan
All the folks who supported us with thier $ and or love!!
A special thanks to WGS Director Deborah Belle and her sweet husband Tim!!
Next year we are going to rock this gym!!!!  Kick this disease right out of the park!
Thank you all!!
Carly Pack-Bailey and Charlotte Pack (Nana)  2007      The fiercest and most loved red head there ever was!!  Miss you!
2011 Relay For Life of Boston University


A "New Woman": the Art and Politics of Anita Willcox Parkhurst (1892-1984).
Panelists:

Patricia Hills, Professor, BU History of Art and Architecture Department
Ann Willcox Seidman, Adjunct Professor, Boston University School of Law, and Anita Parkhurst's daughter
Katha Seidman, Independent Artist and two-time Emmy award-winning production designer, and
Anita Parkhurt's granddaughter
Nina Silber, Professor, BU History Department
Thursday
April 21, 2011
4p-6:00
WRC   Women's Resource Center
775 Commonwealth Ave
George Sherman Union
(lower level)
Boston, MA
3:30pm  Presentation of the SJD Award
We will have books available for purchase at the event, as well.  This event is free and open to the public.  Refreshments will be served. Join us on FACEBOOK  Bu Wgssp
MORE
Kecia Ali book MARRAIGE AND SLAVERY IN EARLY ISLAM party
Thursday,
May 5 at 4pm.
WGS Sitting Room
704 Commonwealth Ave Suite 102
* Faculty and Graduate
End of the year party for Minors      * Surprise!!!!!!!!!!!!!!!
Past events
Women's History Month      2011
Sisters and the Status of Women in Afghanistan
2  March
4pm-6pm
KCB 107
Kenmore Classroom Building, 565 Commonwealth Ave.
Corinne Jaber directed Sisters in Kabul and Paris
Sponsored by the Boston University Women's, Gender, & Sexuality Studies and African American Studies Program,
Boston University Humanities Foundation
, Department of English, and Study of Muslim Societies and Civilizations
~~~~~~~~~~~~~~~~~~~~~~~~~~~~~~~~~~~~~~~~~~~~~~~~~~~~~~~
5 March
5pm – 7pm
Boston University
STO B50
590 Commonwealth Ave
The role of women in the current uprisings in the Middle East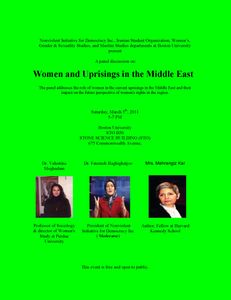 Panelists:
- Dr. Val Moghadam, Professor of Sociology and Director of Women's Study at Purdue University
- Mrs. Mehrangiz Kar, Author, Fellow at Harvard Kennedy School
Moderator: Dr. Fatemeh Haghighatjoo
Sponsored by the Boston University Women's, Gender, & Sexuality Studies, Iranians Graduate Association, Study of Muslim Societies and Civilizations, and the Nonviolent Initiative for Democracy Inc.
~~~~~~~~~~~~~~~~~~~~~~~~~~~~~~~~~~~~~~~~~~~~~~~~~~~~~~~
Micro finance: Does It Work?
Speakers:
Steve Atlas, Voices from the Field (Independent filmmaker and social justice advocate for international non-profits, including ACCION)
Kim Wilson, Problems of Micro Credit (Lecturer at Tufts School for Law and Diplomacy, Fellow with the Center for Emerging Market Enterprises and the Feinstein International Center at Tufts University)
Janina Matuszeski, Savings Groups: Advantages and Challenges (Research Coordinator, Community Finance Department, Oxfam America)
Marcia Odell, Beyond Microfinance: The Savings Group as a Social Safety Net (Women's Empowerment Specialist, Former Director of WORTH—a women's program launched in 10 countries in Africa and Asia)
Sponsored by the Boston University Women's, Gender, & Sexuality Studies, Brandeis University's Women's Studies Research Center, Gender Working Group, The Heller School, and Schuster Institute for Investigative Journalism.
~~~~~~~~~~~~~~~~~~~~~~~~~~~~~~~~~~~~~~~~~~~~~~~~~~~~~~~~~~~~~~~~~
"thirteen" Screening at Boston University
Part of WOMEN TAKE THE REEL. A film festival celebrating Women's History Month Film with the member institutions of the Graduate Consortium in Women's Studies (GCWS).
Please join us for Catherine Hardwicke's [Twilight] exploration of teen angst. Barbara Gottfried, Women's, Gender, & Sexuality Studies Program and GCWS Board Member will give a brief introduction. Follow up March 23: Kathleen Rowe Karlyn, author of Unruly Girls, Unrepentant Mothers: Redefining Feminism on Screen will discuss Thirteen and other films.
Sponsored by the Boston University Women's, Gender, & Sexuality Studies in conjunction with the GCWS.
~~~~~~~~~~~~~~~~~~~~~~~~~~~~~~~~~~~~~~~~~~~~~~~~~~~~~~~~~~~
Rethinking the Motherline: Mothers and Daughters on Screen
a public talk / lecture by Kathleen Rowe Karlyn, Associate Professor at the University of Oregon and author of THE UNRULY WOMAN: GENDER AND THE GENRES OF LAUGHTER and the new UNRULY GIRLS, UNREPENTANT MOTHERS: REDEFINING FEMINISM ON SCREEN.
http://www.bu.edu/phpbin/calendar/event.php?id=108789&cid=63
~~~~~~~~~~~~~~~~~~~~~~~~~~~~~~~~~~~~~~~~~~~~~~~~~~~~~~~~~~~~~~~~~
Reformist Muslim Women Leaders in Kenya
28 March
4pm – 6pm
Boston University
GSU Women's Resource Center
Rutgers University Professor and Author Ousseina Alidou's current study explores the ways in which reformist Muslim women leaders engaged in the public negotiation of gender relations and other key issues in the early 21st century. It examines their agency and leadership achievements as transformative social change agents in critical social sectors (e.g., education, health, media, law and politics). This work analyzes their responses to the broad processes that globalization has brought to the local arena in Kenya, such as democratization, neo-liberalism, and globally-circulating ideologies (e.g., Islamism, human rights, gender equality).
Sponsored by the Boston University Women's, Gender, & Sexuality Studies and African American Studies Programs.
~~~~~~~~~~~~~~~~~~~~~~~~~~~~~~~~~~~~~~~~~~~~~~~~~~~~~~~~~~~
Three Perspectives on Technology and Childbirth in America
August 24, 2009
The Women's Studies Program and the  Faculty Network on Women's Studies, Gender, and Sexuality sponsored:
Three Perspectives on Technology and Childbirth in America
Childbirth is the most common reason for hospitalization in the United States, and cesarean section is the most common form of major surgery.  Yet childbirth also has significance for women's sense of identity and our understanding of the meaning of family.  This panel will offer a historical overview of the economic implications of technologically assisted birth, a discourse analysis of women's birth narratives, and a public health perspective on birth practices and outcomes.
Panelists:
Claudia Olivetti, Economics, BU
Christina Michaud, Writing Program, BU
Eugene Declercq,  Asst Dean For Doctoral Education, School of  Public Health, BU
http://www.bu.edu/phpbin/calendar/event.php?id=89500&cid=17&oid=0