Visiting Scholars
January 2013
Elizabeth Boskey, Ph.D.
WGS Visiting Scholar
WGS 102 Gender and Sexuality II: An Interdisciplinary Introduction
Elizabeth Boskey, Ph.D. is a part-time assistant professor at the SUNY Downstate School of Public Health and a science writer specializing in sexual health. In addition to the several hundred articles on sexually transmitted diseases she has written in her role of Guide to STDs at About.com, she is the author of The Invision Guide to Sexual Health (Harper Collins, 2005) and America Debates: Genetic Testing (Rosen Publishing 2007) as well as the editor of the second edition of The Truth About Rape (DWJ Books 2010).
Trained in Biophysics and Public Health, Elizabeth's current focus is on how the biological sciences can be used to inform the social discourse on gender and sexuality. She is interested in the ways in which women's healthcare in the United States is often paternalistic and coercive in ways that men's healthcare is not. Elizabeth is also working on a project that is investigating the ways in which social attitudes about sexuality, in particular female sexuality, affect large scale process issues in reproductive health.
Elizabeth is proud to be a Certified Health Education Specialist and an AASECT Certified Sexuality Educator. She is currently enjoying teaching the natural science component of WS102 – the second half of the department's interdisciplinary introduction to Gender and Sexuality.
Elizabeth can be reached by e-mail at eboskey@bu.edu. She also has regular office hours at on Wednesdays from 11-1 and Fridays from 9-10 in the Women's and Gender Studies office suite at 704 Commonwealth Avenue, Suite 101.
September 2012
Marie-Dominique Garnier,
International Visiting Scholar
Marie D. Garnier, Professor of English literature and Gender Studies at the University of Paris 8 (formelly Vincennes). She teaches contemporary French philosophy (Deleuze, Derrida, Lyotard) with particular insistence on its gender-oriented implications, and on the reappraisal of concepts such as "minority", "becoming", or subjectivity. Her research articulates readings of Hélène Cixous, leading to the co-organization of two conferences at the University of Paris and the Maison H. Heine (in 2007, and 2012, in the presence of H. Cixous, G. Bennington, P. Kamuf, L. Milesi, J-M. Rabaté, and other guests) –the latest June 2012 conference being dedicated to Partie (Paris: Des femmes: 1976) an experimental text taking issue with the language of academia and of established philosophy. Among her recent publications is a chapter on "style" in Deleuze ("V for Deleuze", Routledge, forthcoming), a reading of "Hecceities/Hexieties" in Cixous (on forms of rhythmic resistance at work in writing), and, in the field of English Literature, an essay on Hamlet and posthumanism.
She has also devoted two essays (one forthcoming) to the question of gender and the animal in Derrida ("Love of the Löwe", and "Animal Rights", in Demenageries, ed. A. Berger.). She is the translator of Madeline Gins's Arakawa or Helen Keller (another experimental essay/biography of artist Arakawa and/as deaf/blind Keller), and publishes in the field of Gins and Arakawa's architecture and poetic research on "bioscleaving". Her most recent book-length publication is the edited volume Cixous sous X (Paris: PUV, 2010). Her new project is a book on gender and language, G-spots of Gender, an essay exploring ways of localizing and countering effects of non-semiotic obstruction in contemporary forms of expression (analyzing a spectrum of words ranging from "governance" to "egality", "management", "globalisation", and "Gender" .
Professor Garnier will speak to the BU community, November 8, 2012.
Phone  617 258 2373

Email    maridog@bu.edu
September 1, 2011
Smitha Radhakrishnan
Smitha Radhakrishnan, Assistant Professor of Sociology at Wellesley College. Her previous work on the culture of Indian information technology (IT) professionals examined how the global IT industry helps to foster new, gendered subjectivities that internalize the logic of global capitalism and reinvent a middle-class notion of what it means to be "Indian" (Appropriately Indian, Duke University Press, 2011). Her new project examines entrepreneurial training programs developed in large, global microfinance institutions. She argues that these programs play a key role in teaching predominantly female clients around the world how to 'manage' their own economic vulnerability, while maintaining sustainable businesses. Through a year of interviews,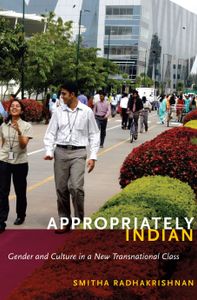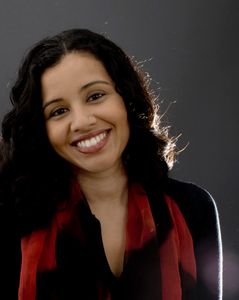 ethnography, and discourse analysis at the Boston and Bangalore offices of a global microfinance institution (Accion International), she will study the production, content, and dissemination of these trainings.  Her study is premised upon the idea that the worldwide expansion of microfinance has not only extended credit to marginalized people, but has also spread new forms of knowledge that have transformed the ways in which both practitioners and beneficiaries of microfinance understand themselves as economic and social actors.
Watch for information on Dr. Radhakrishnan's upcoming lecture at B.U.
2011, Spring and Summer Semesters
Richard Wassersug
Richard Wassersug, Professor in the Department of Anatomy and Neurobiology at Dalhousie University and a Fellow of the American Association for the Advancement of Science, joined WGS as a Visiting Scholar for spring and summer semesters, 2011. Professor Wassersug has diverse interests and is an internationally renowned expert on (among other things) amphibian development, space biology, and androgen deprivation in humans. He has divided his time between commitments at the Australian Research Centre in Sex, Health and Society in Melbourne, Australia, his home university in Halifax, Nova Scotia, and his work with us at Boston University.
On, Friday, October 29, Dr. Wassersug discussed his studies of the psychology of androgen-deprivation in various populations ranging from advanced prostate cancer patients to ma-leto-female transsexuals at BU. In his talk, he concentrated on modern day voluntary eunuchs; i.e., genetic males who desire to be emasculated, yet do not wish to be female. Some have a nonspecific Gender Identity Disorder, others a Body Integrity Identity Disorder, and some have extreme sadomasochistic paraphilias (fetishes).  He discussed what motivates these men to seek genital ablations; i.e., why, how, and where they get castrated, and the consequences of castration on personality and social relations. He also explored how information about these individuals might be used to help other androgen-deprived populations.