Catherine Connell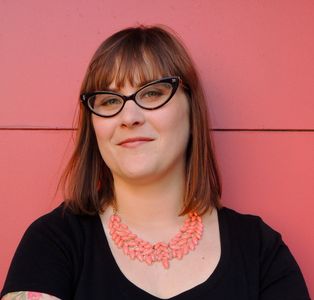 Program Director, Women's, Gender, and Sexuality Studies Program
Assistant Professor, Sociology
Sociology  245 | 617.358.0647 |cati@bu.edu
BIO AND RESEARCH
Dr. Catherine Connell is a qualitative researcher focused on the intersections of gender, sexuality, and work/organizations. Her recent book, School's Out: Gay and Lesbian Teachers in the Classroom, considers the experiences of gay and lesbian identified teachers in California and Texas. In the book, Connell asks: how do gay and lesbian teachers grapple with their professional and sexual identities at work, given that they are constructed as mutually exclusive, even indeed as mutually opposed? School's Out explores how teachers struggle to craft a classroom persona that balances who they are and what's expected of them in a climate of pervasive homophobia. The book explores the tension between the rhetoric of gay pride and the professional ethic of discretion in the context of other complicating factors, from local law and politics to race and gender privilege.
Dr. Connell's current research project considers the legal and cultural ramifications of recent gender and sexual policy change in the US military, from the repeal of Don't Ask Don't Tell to the gender integration of the combat arms.
In addition to her research and teaching, Dr. Connell is the Director of the Women's, Gender, and Sexuality Studies Program.
SELECT PUBLICATIONS:
Connell, Catherine. 2016. "Contesting Racialized Discourses of Homophobia." Sociological Forum 31(3): 599-618.
Connell, Catherine. 2015. "Pride & Prejudice & Professionalism." Contexts 14(4): 32-37.
Connell, Catherine. 2015. School's Out: Gay and Lesbian Teachers in the Classroom. Berkeley: University of California Press.
Mears, Ashley and Catherine Connell. 2015. "Paradoxical Value in Deviant Cases: Toward a Gendered Theory of Display Work." Signs: Journal of Women in Culture and Society 41(2): 333-359.
Connell, Catherine. 2013. "Fashionable Resistance: Queer 'Fatshion' Blogging as Counterdiscourse." Women's Studies Quarterly 41(1/2): 209-224.
Connell, Catherine. 2012. "Dangerous Disclosures." Sexuality Research & Social Policy 9(2): 168-177.
Williams, Christine and Catherine Connell. 2010. "'Looking Good and Sounding Right': Aesthetic Labor and Social Inequality in the Retail Industry." Work & Occupations 37(3): 349-377.
Connell, Catherine. 2010. "Doing, Undoing, or Redoing Gender? Learning From the Workplace Experiences of Transpeople." Gender & Society 24(1): 31-55.