First Gen Student Spotlight – May 2017
Kamila Foremny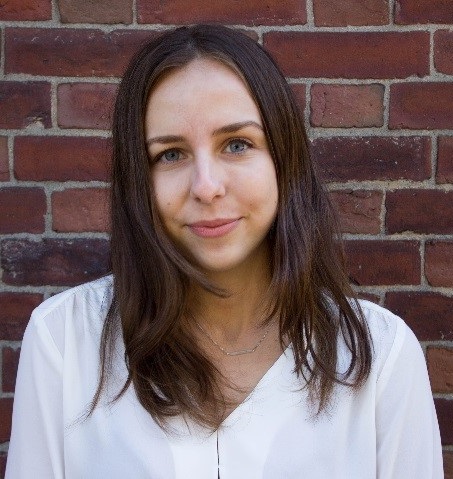 Hometown: Staten Island, NY
School/College: Questrom School of Business
Major: Business Administration and Management
Class Year: 2019
Clubs / Organizations: Dean's Fellowship for Social Impact
Community Service Center (FYSOP Staff Leader, Alternative Service Breaks, Student Food Rescue)
Research Assistant
Admissions Ambassador
The best book I've read recently that wasn't assigned for class is:
Why Not Me? by Mindy Kaling
Favorite restaurant in Boston:
Jugos
Best place to study on campus:
Any floor in 100 BSR!
Being a first generation college student means that you can bring a unique perspective to BU. Tell us about your experience and what being first gen means to you:
As a first gen student, I am proud to attend a university like BU. At BU, I am presented with unique opportunities that my parents never had. I try to take advantage of these fantastic opportunities because I know that they will have a huge impact on me and can shape me as an individual. I think that I have made BU my own and I know that my success is a reflection of the hard work and unwavering support of my parents.
When I graduate, I hope to:
I hope to have a job in either Boston or NYC that challenges me to use my education to create a positive social impact and be successful.
My favorite BU class has been:
OB221: The Dynamics of Leading Organizations (Organizational Behavior)
What do you like best about BU?
Definitely the people! At BU, I'm surrounded by a community filled with intelligent, empathic, and motivated people. Both students and professors share a passion and genuine interest in using their education to help better our world. In addition to sharing classes with bright students, I have received an incredible amount of support from professors and career advisors. Their support encourages me to work towards getting the most out of my four years at BU.
One piece of advice I want to share with other first-gen students
I know it's cliché but step out of your comfort zone and be open! College is the greatest opportunity you'll ever have for personal development. I came into BU with a different major in mind, but after a semester of classes and career seminars, I realized that I wasn't passionate about it. I switched my major and I am happy with the path that I took to get to it, but I wouldn't have been able to do it if I hadn't given myself a chance to explore.
As a first generation student, your experiences and successes are things to share with our community and can be an inspiration to current and incoming first-gen students. Tell us what accomplishments you're really proud of:
Last summer, I had the opportunity to be a staff leader for FYSOP. The experience allowed me to build on my leadership and communication skills. Additionally, I participated in meaningful community service and discussed important social justice issues with first-year BU students.