Erskine Award
The Mary Erskine Undergraduate Research Award was established in memory of the former UROP director and CAS Biology professor Mary Erskine. Dr. Erskine was a vigorous supporter of undergraduate research, and a strong advocate of inclusion of women and minorities in scientific research.
Application Information
The Erskine Award supports one student doing research in the department of Biology. Beginning in 2009, each summer the UROP Faculty Advisory Committee will select the recipient of this award from the UROP Application pool.
2015 Awardee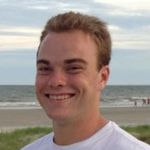 Benjamin Coleman
Project Title: Investigating the Flaws and Potential Improvements of the Diagnostic Protocols of Alzheimer's Disease – Studies on Subjective Memory Complaints as a Preclinical Sign of Alzheimer's Disease
Mentor: Karin Schon, Anatomy & Neurobiology Department
Previous Awardees
2014
Danielle Doctor
Project Title: Using Optogenetics to Inhibit Accessory Olfactory System Responses to Female Pheromones in Male Mice
Mentor: Michael Baum, Biology Department
2013
Alyson Alfonso
Project Title: Novel Word Learning Task: A Model of Lexical and Nonlexical Reading Methods
Mentor: Jaqueline Liederman, Psychology Department
2012
Curtis Hon
Project Title: A Sex Comparison of Lhx6 Expression in Specific Segments of the Murine Olfactory Pathway
Mentor: Michael Baum, Biology Department
2011
Michael Connerney
Project Title: Possible Theta Oscillatory Mechanisms Enable Time-dependent Activity of Grid Cells
Mentor: Michael Hasselmo, Psychology

2010
Kaltra Dhima
Project Title: Longitudinal Analysis of Vision, Visuospatial Cognition, and Daily Function in Parkinson's Disease
Mentor: Alice Cronin-Golomb, Psychology
2009
Ashish Bhandari
Project Title: Light Dependent Translocation of Gqa in Drosophila Retina
Mentor: Susan Tsunoda, Biology