CAS Summer Research Scholars 2011
The College of Arts & Sciences generously donated funds to UROP to support the work of outstanding UROP summer undergraduate researchers from CAS. The funds received from CAS were used to pay student stipends for the summer.
The following CAS Research Scholars were selected for the summer of 2011: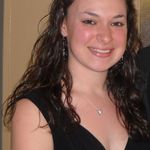 Nicole Acciavati
The Role of Focal Adhesion Kinase in Mef2A Gene Regulation
Mentor: Frank Naya (Biology)
Stephanie Bachewski
Influence of Visual Long-Term Memory Retrieval Processes on Visual Short-Term Memory Capacity
Mentor: David Somers (Psychology)
Rachel Bennett
Age and Sex Differences in Fiber Digestion of Wild Bornean Orangutans
Mentor: Cheryl Knott (Anthropology)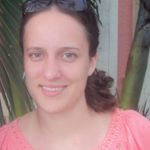 Jane Fomina
Characterizing Electron Transfer Pathway of the Triheme Cytochrome c Peroxidase from E.  coli
Mentor: Sean Elliot (Chemistry)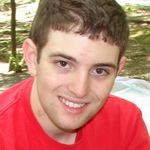 Spencer Goodman
The Development of Genetic Controls of Parasitism: an Investigation into the Parasite Edwardsiella lineata
Mentor: John Finnerty (Biology)
Emily Levin
Jerusalem Pilgrimage
Mentor: Michael Zank (Religion)
Robert Marchwinski
A Magnetic Field Survey of Giant Molecular Clouds in the Milky Way
Mentor: Dan Clemens (Astronomy)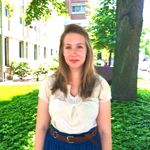 Emily Mohr
Gender Distinction in the Religious Traditions of the Roman Empire
Mentor: Zsuzsanna Varhelyi (Classics)
Thien Tai Nguyen
Modeling Neural Spiking Activity in Patients with Parkinson's Disease
Mentor: Uri Eden (Mathematics and Statistics)
Michael Patlajan
Identification of Target Genes of Transcription Factor NF-kB in the Sea Anemone Nematostella vectensis
Mentor: Tom Gilmore (Biology)
Mihayl Petkov
Significance of ATP Hydrolysis during the Target Protein Transfer of Iron-Sulfur Clusters by Nbp35 and Cfd1
Mentor: Deborah Perlstein (Chemistry)
Elizabeth Rosenstein
The Influence of Segmental Context on the Perception of Pitch in Speech Intonation
Mentor: Jonathan Barnes (Linguistics)
Parissa Saliman
Women with HIV: Serostatus Disclosure, Substance Use, and Disease Progression
Mentor: Leslie Brody (Psychology)
Megan Thibodeau
Creation of a Spectral Database of Minerals and Organic Materials of Archeological Interest Using Fourier Transform Infrared Reflectance Micro-Spectroscopy (mFTIR-R)
Mentor: Francesco Berna (Archaeology)

Gordon Towne
Three Dimensional Reconstruction for Intelligent Tracking Systems
Mentor: Margrit Betke (Computer Science)
Alejandro Urrutia Rodriguez
Transitional Justice in Central Africa
Mentor: Timothy Longman (Political Science)
Alyssa Winter
The Development of the British University System: From Elitism to Mass Education and Back Again?
Mentor: Arianne Chernock (History)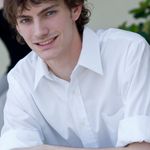 Alexander Wynn
Precision Control and Measurement of the Strain-Dependent Properties of Graphene
Mentor: Bennett Goldberg (Physics)