CAS Summer Research Scholars 2010
The College of Arts & Sciences generously donated funds to UROP to support the work of high-ranking UROP summer undergraduate researchers from CAS. The funds received from CAS were used to pay student stipends for the summer.
The following eight CAS Research Scholars were selected for the summer of 2010:
Amy Baral
Understanding the Debate Surrounding the British Reform Acts of the Nineteenth Century Through Parliamentary Rhetoric
Mentor: Professor Andrew Reeves (Political Science)
Christopher Blair
A History of German Jewish Bible, 1780-1937
Mentor: Professor Abigail Gillman (Modern Languages and Comparative Literature)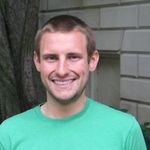 Shawn Musgrave
Middleman Margins, Credit and Information Constraints: Potato Markets in West Bengal, India
Mentor: Professor Dilip Mookherjee (Economics)
Laura Sancho
Can You Raed Tihs Qiuckly?
Mentor: Professor Jacqueline Liederman (Psychology)
Michelle Simunovic

A Historical Fiction: The 19th Century American Sideshow
Mentor: Allison Adair (Writing Program)
Gordon Towne

Computer Vision Approach to Track Running Performance
Mentor: Professor Margrit Betke (Computer Science)
Rebekah Van Epps

Archeological Analysis and Illustration of Archival Data from Hansanlu Tepe, Iran
Mentor: Professor Michael Danti (Archaeology)
Sarah Woodson
The Role of Transcription LSF in the Cell Cycle
Mentor: Professor Ula Hansen (Biology)