2012 Clare Boothe Luce Awardees
The Undergraduate Research Opportunities Program is pleased to announce the Clare Boothe Luce Scholar Awards, which support undergraduate summer research projects undertaken by female U. S. citizens.
The Clare Boothe Luce Award was established by Clare Booth Luce, a playwright, journalist, U.S. Ambassador to Italy, and the first woman elected to Congress from Connecticut, "to encourage women to enter, study, graduate, and teach" in the fields of science, mathematics and engineering. More information can be found on the Luce Foundation website.
Recipients of the Clare Boothe Luce Scholar Awards will be selected from the applicants for summer UROP funding. For information on completing a UROP application, please click here.
Summer 2012
Seven Clare Boothe Luce Scholars were selected during the summer of 2012:
Colleen Gill, a Chemistry major, is working with Dr. Corey Stephenson to investigate the use of visible light as a catalyst for chemical reactions. This is a novel technology that reduces toxic waste by-products in chemical synthesis, and thus is part of the evolving field of "green chemistry".
Harleen Grewal, a Mathematics major, is working with Dr. Suryaram Gummuluru to conduct basic research related to how the AIDS virus HIV-1 infects a specific subset of immune cells called dendritic cells. The outcomes of this research may have relevance to the development of new AIDS/HIV therapies.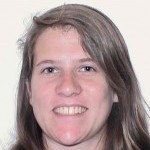 Lisa Kellndorfer, a Biochemistry and Molecular Biology major, is working with Dr. Karen Allen on developing techniques to over-express and purify a protein, PHOSPHO1, which is important for bone matrix development. The purified protein will then be used in X-ray crystallographic studies to determine the PHOSPHO1's three-dimensional structure, which will be important for understanding its activity.
Katherine Murphy, an Electrical Engineering major, is working with Dr. Mark Horenstein to develop a nanoparticle-based technology that will allow for improved drug delivery to specialized skin cells. As such, this project is likely to have relevance to medical practice.
Neha Sharma, a Mechanical Engineering major working with Dr. Srikanth Gopalan, is investigating methods for improving the properties of rare earth elements that are important in the manufacture of many modern electronic devices.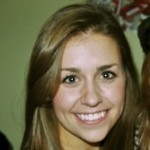 Kolby Weisenburger, an Astrophysics major, is working with Dr. Andrew West to understand the properties of M dwarf stars, which are the most abundant type of star in our Galaxy. Thus, this research will shed light on the properties of stars in the Milky Way Galaxy, and may offer clues to its origins and development.