Di Liu
Research Assistant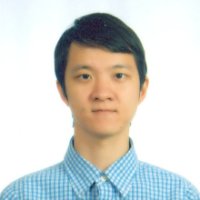 At the 1996 World Congress of Applied Linguistics, Diane Larsen-Freeman concluded that "teaching is not transmission, but rather is providing the scaffolding through which input is not comprehensible, but participatable. Teaching is invited, not imposed." As a highly learner-centered ESL instructor, I have been dedicating to invite my students to the fascinating journey of language acquisition, helping students to appreciate the beauty of language as well as to understand the sociocultural issues bounded to different languages.
My international background helps me to empathy international students, understand their needs and difficulties as well as facilitate their language acquisition and acculturation processes. I can speak Mandarin, Cantonese, English and French. My multilingual background helps me to communicate with students from different places and have different cultural backgrounds.
My teaching experience in China and in American Language Institute of NYU cultivated my teaching skills and learner-centered approach.
Worked in the customer service department of ICBC, one of the largest banks in China, I have met different kinds of customers and developed excellent interpersonal and intercultural communication skills.
I have been exploring the creative ways of incorporating technologies into ESL class, making them interesting and effective. For instance, MOOC and Skype have broken the barriers across time and space so that I can teach students in all over the world online; mobile devices software have made language learning ubiquitous and I have used apps to teach vocabularies. Sony 3D glasses provide possibilities to create a cyber classroom similar to a real language classroom, which is another aspect I am interested in.
Go to my e-portfolio to learn more about me: http://dl1711.blogspot.com
Contact me at dl1711@nyu.edu or call me on (917) 868-5796
Specialties: ESL, Creative Writing, Editing, technology-assisted language learning