Humanities Scholars Award
The UROP Humanities Scholars Award provides a student stipend and supplies/travel support and research funding to their faculty mentors. During the academic year, the award provides a $1,200 student stipend for 10 hours of research per week and up to $250 for supplies/travel to the student. The award also provides $250 to the awarded student's faculty mentor for research/travel.
During the summer students can apply for a $2,400 stipend for 20 hours of research per week, a $3600 stipend for 30 hours/week, or a $4,800 stipend for 40 hours/week. The award provides up to $500 to the student's faculty mentor for research supplies/travel and $500 to the student for supplies/travel.
The award is available to students conducting research with faculty mentors in the following departments:
African American Studies
American & New England Studies
Cinema & Media Studies
Classical Studies
Core Curriculum
English
History
History of Art & Architecture
Humanities (CGS)
Linguistics
Philosophy
Religion
Romance Studies
Women's, Gender, & Sexuality Studies
World Languages & Literature
Note – Applications for Humanities Scholars Awards will also be considered from students working with faculty from outside these departments and programs provided that the research falls within a humanities discipline. Applicants are encouraged to get prior approval of their project's scope by contacting UROP at least one week prior to the application deadline.
Application Information
Complete applications will include a standard UROP Application Form (please select the option to indicate that you are applying for the Humanities Scholars Award) and a faculty recommendation letter.
Summer 2019 Extended Application Deadline: May 1, 2019
The summer 2019 UROP application deadline has been extended to May 1 for students applying for a Humanities Scholars Award. Students are still required to complete the standard UROP application and receive a letter of recommendation from their faculty mentor. Applications for funding will be evaluated on a rolling basis through May 1.
Summer 2018 Awardees: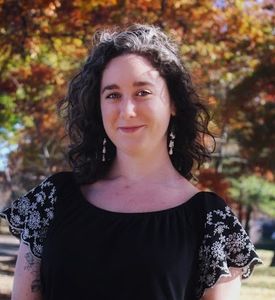 Cadence Seeger, an Art History major, is working with Professor Kyna Hamill (CAS Core Curriculum) on a project entitled "Docent Training for Young Audiences: Education, Accessibility and Interpretation in the Art Museum."
 Pamela Sugrue, a Linguistics major, is working with Dr. Elizabeth Coppock (CAS Linguistics) on a project entitled "Picture-based Methods for Studying Gradability."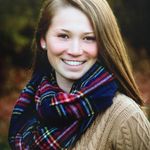 Hailey Hart-Thompson is working with Dr. Zsuzsanna Varhelyi (CAS Classical Studies) on a project entitled "The Happiness Capacity: Eudaimonic Philosophy In Contemporary Cultural Practices."
Zahra Thani, a Philosophy major, is working with Professor Derek Anderson (CAS Philosophy) on a project entitled "Approaching Diversity in Professional Philosophy."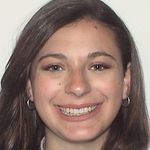 Madeleine Werner, a History major, is working with Dr. Laurence Breiner (CAS English) on a project entitled "Gender Ideology in the Drama of Female Nigerian Playwrights."
Previous Awardees
Summer 2018: Skovran Cunningham, Brett Driben, Benjamin Fisher, Samantha Gagne, Elias Gagne, Hailey Hart – Thompson, Elisabeth Kotsalidis, Carsen LaGreca, Casey Lewry, Orly Lipset, Daria Lugina, Audrey Poe, Chance Pompay, Anna Stroinski, Ata Sunucu, Madeleine Werner
Spring 2018: Nikta Khani, Greg McKnight, and Rachel Molenaar.
Fall 2017: Shivani Singh, Sterling Gingerich, and Maria Ren.
Summer 2017: Vanika Achreja, Brett Driben, Bridget Girnus, Gregory Kerr, Morgan Lehofer, Alicia Rosenthal, and Kelly Tapager.
Spring 2017: Brett Driben, Cheryl Gartsbeyn, Madeline Howard, Gregory Kerr, Melinda Reyes, and Shivani Singh.
Fall 2016: Cheryl Gartsbeyn, Maya Kammourieh, and Adrienne Rube6.