Meet the Staff
Dr. Paul Lipton
Program Director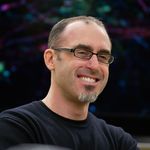 Dr. Paul Lipton is Director of the Undergraduate Program in Neuroscience in the College of Arts and Sciences. An accomplished researcher with interests in systems neuroscience and science education, Dr. Lipton joined the Undergraduate Program in Neuroscience in 2007 and has overseen its development and growth from just 30 students in its infancy to nearly 400 students today. From his initial role as Academic Director, to his current appointment as Director since 2013, Dr. Lipton has been the primary academic advisor for the major, teaching and developing new courses for the program and for the Kilachand Honors College, serving as faculty advisor to the Mind and Brain Society, and publishing The Nerve, the Society's highly praised student magazine.
Additionally, Dr. Lipton has served as Program Director for BU's Howard Hughes Medical Institute program, where he has led the development of a research-based sequence of introductory neuroscience courses for first and second year neuroscience majors, established a postdoctoral teaching program, developed a series of high school outreach programs for local Boston Public High School students, and increased access to faculty mentored research opportunities for BU students. A graduate of SUNY Buffalo, Dr. Lipton received his Ph.D. in Brain, Behavior, and Cognition from BU's Department of Psychology and performed Postdoctoral work at the University of University of California, San Francisco and The Pennsylvania State University.
To contact Paul Lipton, send an email to palipton@bu.edu or call the UROP Office.
Melissa Christine
UROP Assistant Director


Melissa Christine joined the UROP Staff in May 2007 after working in the Pre-Professional Advising Office at Boston University from 2003-07. Melissa graduated from American University in Washington, DC in 2002 with a Bachelor's degree in Public Communication. She has earned Masters degrees in both Policy, Planning & Administration (with a specialization in Higher Education Administration) (2007) and School Counseling (2011) from Boston University.
As Assistant Director for UROP, Melissa handles many financial and operational aspects of the program, including the UROP application and funding process and program promotion to students and other groups. She also coordinates workshops and events such as the weekly summer workshops and the annual UROP Symposium.
Melissa is available to meet with students and faculty to discuss UROP funding programs and the application process. She is also happy to meet with students who would like to have their applications reviewed prior to the submission deadline.
To contact Melissa, call the UROP office or email her at melissac@bu.edu.
Tina Fresta
UROP Program Administrator
SURF Program Manager
Tina Fresta joined the UROP Staff in May 2012 after graduating from Boston University with a degree in Earth Sciences and a minor in English. Tina was active on campus as an undergraduate, including participating in several mentoring programs as well as a work-study student in the UROP Office, and she enjoys furthering her involvement with the BU community through UROP.
As Program Administrator, Tina provides assistance with processing applications and awards, oversees the student employees in the office, maintains the website, and prepares informational materials. She is also the Program Manager of the Summer Undergraduate Research Fellowship (SURF) Program, for which she recruits students and provides support. Tina is available to advise students on how UROP can supplement their undergraduate careers and to assist students with their applications.
To contact Tina, call the UROP office or email her at frestach@bu.edu.
Student Staff
In addition to the professional staff, student employees assist with UROP's operations and can answer many questions regarding program offerings and technical questions regarding the application forms. This year our student employee is Annika. Student employees can be reached by sending an email to urop@bu.edu or by calling the UROP office.
Faculty Advisory Committee
The UROP Faculty Advisory Committee reviews applications for most UROP awards and advises the staff on matters of academic policy for the program. The Faculty Advisory Committee for 2014-15 is comprised of the following faculty members:
Peter Buston, CAS Biology
Rob Carey, CAS Physics
John Celenza, CAS Biology
Ayse Coskun, ENG Electrical and Computer Engineering
Philip Haberkern, CAS History
Susan Kandarian, SAR Health Sciences
Megan Macgarvie, SMG Management Markets, Public Policy, and Law
John M. Marston, CAS Archaeology and Anthropology
Jordana Muroff, SSW School of Social Work
Joshua Pederson, CGS Humanities Division
Valentina Perissi, MED Biochemistry
Tyler Perrachione, SAR Speech, Language & Hearing Sciences
Sibaji Sarkar, MED Cancer Center
Scott Schaus, CAS Chemistry
Karin Schon, MED Anatomy & Neurobiology
Joe Tien, ENG, ENG Biomedical Engineering
We welcome full-time BU faculty members who are interested in participating in the Faculty Advisory Committee to contact the UROP office or Dr. Lipton directly. Faculty from all disciplines are eligible for consideration.