Our Partners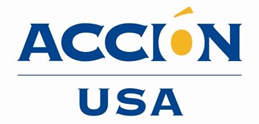 Accion USA is a microfinance organization that supports BUBA's efforts by providing relevant training material, as well as the application of cash-flow management tools for BUBA clients. BUBA will refer businesses to ACCION USA once the business owners complete the 10-week program.
The BU Center for Finance, Law, & Policy supports BUBA financially and connecting the program to relevant resources to help bolster the programs operations.
The Dorchester Bay Economic Development Corporation is a lending organization providing training to BUBA students about the service offerings. BUBA will refer clients to DBEDC upon the completion of the 10-week program.
Fields Corner Main Street has helped BUBA create a bridge between Dorchester and Boston University through surveying micro-enterprise and identifying the needs of the community.

Intuit Corporation is a global software company, best known for its Quicken, QuickBooks and Turbo Tax financial management products. Through Intuit's We Care and Give Back program, software engineers at the company's Waltham MA R&D center provide expert advice on the products. Intuit also provides free copies of the software to our clients and consulting teams.
http://about.intuit.com/about_intuit/philanthropy/volunteer_about.jsp

Loupe Consulting is a small business-consulting group providing extensive QuickBooks training to the BUBA student teams. The training allows students to create easy-to-use financial systems for BUBA clients, and also provides techniques on how to teach QuickBooks to their business owners.
The Small Business Administration (SBA) provides seminars to the BUBA student teams to acquaint them with the available resources for our micro-business clientele. If appropriate, BUBA will refer clients to the SBA for further assistance.