Leadership Team
Beth Goldstein, Managing Director
In addition to serving as Managing Director for the Urban Business Accelerator, Beth specializes in creating custom-designed business growth training programs including several sponsored by the Commonwealth of Massachusetts. For the Massachusetts Supplier Diversity Office, Beth ran a six-month business accelerator program for Disadvantaged Business Enterprises (DBE's) in the construction industry. At the Enterprise Center at Salem State University, she runs programs for early stage and rapid growth companies. Beth also served as the Lead Instructor for Interise's (formerly Innercity Entrepreneurs') nationwide training program, run in conjunction with the SBA's Emerging Leaders (e200) Initiative. This program (offered in more than 30 cities in the U.S.) provides training to executives of established urban businesses looking to strengthen and grow their existing businesses. Beth was instrumental in developing the 9-month curriculum and taught the business accelerator program in Massachusetts for several years. Beth has also developed training programs for MassMEP, ACTION (Association of Cleantech Incubators of New England) and NEESC (Northeast Electrochemical Energy Storage Cluster).
Beth runs Boston University's annual New Venture Competition Series and teaches entrepreneurial marketing at the BU School of Management. Beth also teaches marketing at the Heller School at Brandeis University. She is also the Faculty Director for BU's Online Graduate Certificate in Entrepreneurship program.
Bethe has more than 25 years of sales, marketing, and business development experience, runs her own consulting and training firm, Marketing Edge Consulting Group and is the author of two books on small business growth and marketing, The Ultimate Small Business Marketing Toolkit (McGraw-Hill) and Lucky By Design. Beth has a BA in economics and sociology from Brandeis University and an MBA from the Boston University School of Management.
Erik Molander, Faculty Director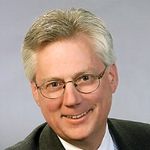 Erik Molander is an Executive-In-Residence and lecturer who teaches Entrepreneurship and Strategy at Boston University. He serves as faculty advisor to the MBA Consulting Community and Undergraduate Entrepreneurship students. The focus of his current research is on the Creative Economy and emerging business models. Erik has over 30 years of experience in corporate finance, strategy and innovation both as a corporate executive and consultant with top tier strategy consulting firms.
Prior to joining Boston University he was an executive at CSX Corporation and McCormick and had an extensive consulting career at the Mitchell Madison Group, Adventis and Strategic Growth. He has consulted to leading firms in the high technology sector with a particular focus on semiconductors, telecommunications, industrial automation and consumer electronics. Erik has taught Corporate Finance, Strategy, Global Management and Innovation at the Johns Hopkins University, Boston College and the University of New Hampshire. Erik is a Managing Partner at Mentor Capital Partners, an investing banking firm focused on serving early stage firms.
Erik has earned a BA and MA in International Relations with a focus on International Finance from the Johns Hopkins University School of Advanced International Studies.
Nathan Bernard: Founder
Nathan Bernard is a recent graduate of the BU School of Management where he majored in Operations and Technology Management. He is the founder of BUBA and has been featured on MSNBC, Huffington Post and multiple Boston based media outlets about his work.Nathan has been involved in several startups prior to BUBA. He has worked in microfinance, education and health across South America, Africa and Asia.
ACADEMIC ADVISORS
Ken Freeman, Allen Questrom Professor and Dean of the BU School of Management
Ken comes to Boston University with almost forty years of business experience, most recently as a Member of the investment firm Kohlberg Kravis Roberts & Co. (KKR). During his tenure at KKR, Ken has taken an active role managing the firm's investments in Accellent Inc., previously as Executive Chairman and Acting CEO, and currently as Chairman; Masonite Inc., previously as Chairman and CEO and currently as a director; and HCA, Inc. as a director. He continues as a Senior Advisor at KKR and serves on the firm's Portfolio Management Committee.
Ken served as Chairman and Chief Executive Officer of Quest Diagnostics Incorporated, the leading provider of medical diagnostic testing services, from 1997 through 2004. He joined Quest Diagnostics' predecessor company, Corning Clinical Laboratories, in 1995, and subsequently led its spin-off from Corning.
By executing a dramatic financial turnaround (establishing industry leadership, effecting expansion through acquisition, and driving organic growth), Ken created exceptional value for Quest Diagnostics' shareholders. The results of a recent study conducted at INSEAD rated Ken the 67th best performing CEO in the world.
Ken received a Bachelor of Science in Business Administration, summa cum laude, Phi Beta Kappa, from Bucknell University in 1972, and an M.B.A. with Distinction from the Harvard Business School in 1976. He is Chairman of the Board of Trustees of Bucknell University, past chairman of the American Clinical Laboratory Association, and served as lead director of TRW until it merged with Northrop Grumman Corporation in 2002. He also served on the 2004 National Association of Corporate Directors Blue Ribbon Commission on Board Leadership.
Peter Russo, Director of Entrepreneurship Programs, ITEC

Peter Russo is an Executive-in-Residence who teaches Entrepreneurship and Strategy at Boston University School of Management. He is the Director of Entrepreneurship Programs for the Institute for Technology Entrepreneurship & Commercialization (ITEC). Russo teaches courses at the MBA, executive, and undergraduate level, is responsible for the School's Entrepreneurship curriculum (both degree and non-degree) and serves as faculty advisor to the students concentrating in Entrepreneurship at the graduate and undergraduate level. In 2009, the School of Management awarded him the Broderick Award for Service to the Graduate Programs.
Prior to joining the faculty at BU, Russo served as the CEO of Data Instruments, (currently Honeywell Data Instruments). He currently serves on the Boards of Advisors and/or Boards of Directors for a number of commercial and not-for-profit organizations. He has a BS in accounting and an MBA from Harvard Business School where he was elected a Baker Scholar.
Ian Mashiter, Managing Director, ITEC

Ian Mashiter is an entrepreneurial executive with more than 28 years of high technology experience. Mr. Mashiter has raised $100 million in venture funding since 1996. Over his career, Ian has served as a board member, chief executive officer and Co-Founder of such innovative telecommunications companies as Dymec, Quarry Technologies, and Ennovate Networks.
Currently, Mr. Mashiter serves as executive chairman of Biomimetic Systems, where he provides assistance to the management team in the areas of strategic partners and company financing. Mr. Mashiter is also a partner with Hub Angel Investment Group, LLC where he evaluates business plans for potential investment and provides advice to portfolio companies.
Mr Mashiter is an executive-in-residence and a lecturer at Boston University where he teaches entrepreneurship, strategy, business management. He holds a BA (Hons) from the University of Newcastle-upon-Tyne in the UK.
Kristen J McCormack

Kristen J. McCormack is an accomplished lecturer, writer and entrepreneur whose work is focused on global sustainability and global cross sector partnerships. She co-created and co-teaches the popular Global Sustainability course for MBA students at Boston University as well as the innovative Management Consulting Field Project and the Brazil Field Seminar, each of which emphasize global sustainability themes. Ms. McCormack's work is focused on the effective leveraging of stakeholder groups to create the change that is required to build sustainable business enterprises. Ms. McCormack also serves on the Steering Committee for the Sustainable Neighborhood Lab, an effort that addresses the challenges of creating sustainable urban ecosystems through multi-disciplinary research, education and practice.
Ms. McCormack has served as an advisor, board member and consultant to dozens of nonprofit organizations over the years coaching in the areas of fundraising and strategy. She has served as an Adjunct Faculty member at the Kennedy School of Government at Harvard University and Suffolk University. She currently serves as a Trustee of the Charles Hayden Foundation, Schrafft Charitable Trust and International Paper Brazil's Foundation. Ms. McCormack holds an MBA with a concentration in Public and Nonprofit Management from Boston University and an undergraduate degree in Community Planning from the University of Massachusetts. She is the co-author of Profiting from Purpose: Profiles of Success and Challenge in Eight Social Purpose Businesses. She resides in Dorchester, Massachusetts with her family.
CORPORATE ADVISORS:
Jay Moody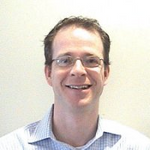 As an experiened Innovation program leader Jay has revolutionized numerous product development processes for VIstaPrint and Intuit. He was an initial member of VistaPrint and helped them grow to prominence as a Software engineer, project manager and innovation expert. Jay holds degrees from Austin College, UC- San Diego and MIT.
COMMUNITY ADVISORS
Evelyn Darling
Evelyn Darling is the Executive Director of Fields Corner Main Street in Dorchester, MA and is committed to social change. With more than ten years of experience leading small non-profit organizations, Evelyn is skilled in revitalizing struggling organizations, building partnerships, and working in diverse communities.