Other Translation Events
Wednesday, Feb 19th. 7:00 pm
Translating Korean: Jake Levine and Sekyo Nam Haines in conversation with Janaka Stucky
Brookline Booksmith, 279 Harvard Street, Brookline
The Transnational Series welcomes two Korean translators to discuss their work and their most recent translations with Janaka Stucky, the founding editor of Black Ocean.

About the translators:
Jake Levine is an American translator, poet, and scholar. He works as an assistant professor of creative writing at Keimyung University and as a lecturer at the Literature Translation Institute of Korea. He is the assistant editor at Acta Koreana, the editor for the Korean poetry series Moon Country at Black Ocean, and a group member of the experimental hip-hop / verse collective Poetic Justice.
Sekyo Nam Haines studied American literature and writing at the Goddard College ADP and poetry with the late Ottone M. Riccio in Boston, MA. Her poems have appeared in the anthologies Do Not Give Me Things Unbroken, Unlocking The Poem, and Beyond Words; and in the poetry journal Off the Coast. Her translations of Korean poetry have appeared in Harvard Review and The Seventh Quarry Poetry. She lives in Cambridge, MA with her family.
About the moderator:
Janaka Stucky is a poet, performer, and founding editor of the award-winning press Black Ocean—which has published translations from Swedish, Korean, and Slovenian. He is a two-time National Haiku Champion, and is the author of four poetry collections. In 2017 he traveled to Korea with a grant from the U.S. Government as a cultural ambassador, where he cultivated a relationship with the Korean Language Translation Institute. As a result, in 2020 Black Ocean is launching a new 10-book series of translation called The Moon Country Korean Poetry Series, which will publish new English translations of contemporary Korean poetry by both mid-career and up-and-coming poets who debuted after the IMF crisis.
Tuesday, Feb. 25th. 7:00 pm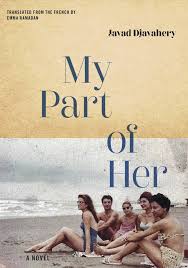 Javad Djavahery in conversation with Emma Ramadan
Brookline Booksmith, 279 Harvard Street, Brookline
About the author:
Javad Djavahery was forced to leave Iran at the age of twenty, escaping to France as a political refugee, and is now based in Paris. Djavahery has produced several films and writes screenplays and fiction. He has two short story collections in Persian and two novels in French. My Part of Her is his English-language debut.
About the translator:
Emma Ramadan is a literary translator based in Providence, RI where she is the co-owner of Riffraff bookstore and bar. She is the recipient of a PEN/Heim grant, an NEA translation grant, and a Fulbright fellowship for her translation work.
27-28 February 2020
Translation Across Disciplines
Brown University
Providence, Rhode Island
Conference: Cross-disciplinary discussions of translation. For more information click here.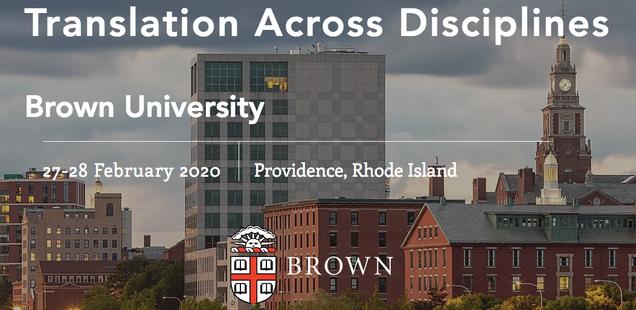 Wednesday, March 25th, 5:30 pm
Emily Wilson
"Translating Homer's Odyssey Again: Why and How?"
The Heinz Blum Memorial Lecture Series, Boston College
Stokes Hall South 195, 160 Commonwealth Avenue, Chestnut Hill
free and open to the public