BU Books 2003
Aarons, Jules (GRS'49) (CAS research professor of astronomy): Street Portraits, 1946–1976: The Photographs of Jules Aarons, edited by Sichel, Kim (CAS associate professor and chairman of art history) (D.A.P.)
Annas, George J. (SPH professor and chairman of health law): The Rights of Patients, 3rd Edition (Southern Illinois University Press)
Aschengrau, Ann (SPH professor of epidemiology) and Seage, George R. III: Essentials of Epidemiology in Public Health (Jones and Bartlett)
Ash, Arlene (MED research professor), Iezzoni, Lis, and Shwartz, Michael (SMG professor of operations management): Risk Adjustment for Measuring Health Care Outcomes, 3rd Edition (Health Administration Press)
Babikian, Viken L. (MED professor of neurology), Higashida, R., and Wechsler, L. R.: Imaging Cerebrovascular Disease (Elsevier Academic Press)
Bacevich, Andrew J. (CAS professor of international relations and director, Center for International Relations), ed.: The Imperial Tense: Prospects and Problems of American Empire (Ivan R. Dee)
Backman, Clifford R. (CAS associate professor of history): The Worlds of Medieval Europe (Oxford University Press)
Bai, Qianshen (CAS associate professor of art history): Fu Shan's World: The Transformation of Chinese Calligraphy in the Seventeenth Century (Harvard University Press)
Baillieul, John (ENG professor and chairman of aerospace andmechanical engineering), Bloch, Anthony M., Crouch, Peter E., andMarsden, Jerrold E.: Nonholonomic Mechanics and Control (Springer)
Barbanel, Cheryl S. (SPH'92) (MED associate professor and director, Occupational Health Center), McCunney, R. J., and Roundtree, P. P.: A Practical Approach to Occupational and Environmental Medicine (Williams & Wilkins)
Baron, David (COM visiting scholar): The Beast in the Garden: A Modern Parable of Man and Nature (W. W. Norton)
Barr, Cynthia M. (LAW'87) (LAW visiting clinical associate professor of law): Boston Zoning: A Lawyer's Handbook (MCLE)
Beatty, Jeffrey (SMG associate professor of strategy and policy) and Samuelson, Susan (SMG associate professor of strategy and policy): Business Law and the Legal Environment (West Legal Studies in Business); and Samuelson, Susan: Business Law, the Standard Edition (Thomson Learning)
Beerman, Jack (LAW professor of law): Administrative Law: Emanuel Law Outline (Aspen Law and Business)
Benson, Gary (CAS associate professor, Bioinformatics Graduate Program) with Page, Roderic, eds.: Proceedings Third International Workshop on Algorithms in Bioinformatics (Springer-Verlag)
Berger, Paul D. (SMG professor of marketing), Hanna, Samuel (SMG professor of accounting), and Maurer, Robert: 101 Special Practice Problems in Probability and Statistics (Marsh Publishers)
Bodie, Zvi (SMG professor of finance and economics) and Clowes, Michael: Worry Free Investing: A Safe Approach to Achieving Your Lifetime Financial Goals (Financial Times–Prentice Hall); Kane, Alex, and Marcus, Alan: Essentials of Investments, 5th Edition (McGraw-Hill/Irwin)
Bone, Robert G. (LAW professor of law): The Economics of Civil Procedure (Foundation Press)
Borinsky, Alicia (CAS professor of modern foreign languages and literatures): Las ciudades perdidas van al paraiso (Corregidor)
Braude, Eric J. (MET associate professor of computer sciences): Software Design: From Programming to Architecture (John Wiley and Sons, Ltd.)
Brinsfield, Kathryn (SPH'01) (MED assistant professor of emergency medicine) with Briggs, Susan, eds.: Advanced Disaster Medical Response: Manual for Providers (Harvard Medical International)
Brookner, Edward (MET assistant professor): Anchises, Aphrodite and Other Folk (Dozens Press)
Brush, Candida (SMG'92) (SMG associate professor of strategy andpolicy) with Carter, Nancy M., Gatewood, Elizabeth J., Greene, PatriciaG., and Hart, Myra M., eds.: Women Entrepreneurs, Their Ventures, and the Venture Capital Industry: An Annotated Bibliography (ESBRI)
Carr, Phyllis L. (MED associate professor of medicine and associate dean of student affairs), with Freund, Karen (SPH'89) (MED professor of medicine), Kahan, Scott, and Ricciotti, Hope, eds.: In a Page OB/GYN and Women's Health (Blackwell); with Bickel, Janet, and Inui, Thomas S., eds.: Taking Root in a Forest Clearing: A Resource Guide for Medical Faculty (BFS Printing)
Carter, T. Barton (COM'78) (COM professor and chairman of masscommunication, advertising, and public relations), Franklin, Marc A.,and Wright, Jay B.: The First Amendment and the Fifth Estate, 6th Edition (Foundation Press)
Clayton, Jacklyn Blake (SED'81,'93) (SED lecturer): One Classroom, Many Worlds: Teaching and Learning in the Cross-Cultural Classroom (Heinemann Publishers, Ltd.)
Cohen, Alan B. (SMG professor of health care management andexecutive director, Health Policy Institute), Encinosa, William E.,Hanft, Ruth S., Spernak, Stephanie M., Stewart, Shirley A., and White,Catherine C.: Technology in American Health Care: Policy Directions for Effective Evaluation and Management (University of Michigan Press)
Cohn, Ellen S. (SAR'76,'00) (SAR clinical associate professor ofrehabilitation services) with Crepeau, Elizabeth, and Schell, BarbaraA., eds.: Willard & Spackman's Occupational Therapy (Lippincott, Williams & Wilkins)
Cooper, Geoffrey M. (CAS professor and chairman of biology) and Hausman, Robert E. (CAS professor of biology): The Cell: A Molecular Approach (ASM Press/Sinauer Associates)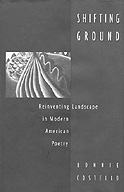 Costello, Bonnie (CAS professor of English): Shifting Ground: Reinventing Landscape in Modern American Poetry (Harvard University Press)
Cottle, Thomas J. (SED professor of special education): A Sense of Self: The Work of Affirmation (University of Massachusetts Press), Choice Award; Beyond Self Esteem: Narratives of Self-Knowledge and Devotion to Others (Peter Lang Publishers)
D'Agostino, Ralph B. (CAS'62, GRS'64) (CAS professor of mathematics, statistics, and public health), Beiser, Alexa (SPH professor of biostatistics), and Sullivan, Lisa M. (SPH associate professor of epidemiology and assistant dean for undergraduate education): Introductory Applied Statistics (Brooks/Cole, Thompson)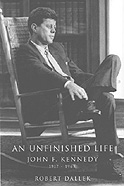 Dallek, Robert (CAS professor of history and codirector, BU Washington Center): An Unfinished Life: John F. Kennedy, 1917–1963 (Little, Brown and Company)
Daneel, Marthinus L. (STH professor) with Van Engen, C., and Vroom, H., eds.: Fullness of Life for All: Challenges for Mission in the 21st Century (Rodopi)
Delgado, Melvin (SSW professor and chairman of macro-practice): Death at an Early Age and the Urban Scene: The Case for Memorial Murals and Community Healing (Praeger)
Dell Orto, Arthur E. (SAR professor of rehabilitation sciences,program director, rehabilitation counseling, and associate executivedirector, Center for Psychiatric Rehabilitation) and Power, Paul W.: The Resilient Family: Living with Your Child's Illness or Disability (Sorin Books)
Devaney, Robert L. (CAS professor of mathematics and statistics), Hirsch, M. W., and Smale, S.: Differential Equations, Dynamical Systems, and an Introduction to Chaos (Elsevier Academic Press)
DiCocco, John (COM'81) (SMG publications manager), ed.: New England GolfGuide 2004 (New England GolfGuide)
Eckstein, Susan (CAS professor of sociology) with Wickham-Crowley, Timothy, eds.: What Justice? Whose Justice: Fighting for Fairness in Latin America (University of California Press)
Eckstut, Samuela (Senior lecturer, Center for English Language and Orientation Programs) and Richards, Jack C.: Strategic Reading (Cambridge University Press)
Epstein, Leslie (CAS professor of English and director, Creative Writing Program): San Remo Drive: A Novel from Memory (Handsel Books), on bestseller list of Boston Globe, Los Angeles Times, and Atlanta Constitution.
Favre-Gilly, Nathalie (GRS'01) (Special assistant for development, Development and Alumni Relations), ed.: The Man in the Black Hat by Albert S. Callan (Hollis Publishing)
Finch, Steven R. (SPH statistical programmer): Mathematical Constants (Cambridge University Press)
Frankel, Tamar (LAW professor of law) and Kirrch, Clifford E.: Investment Management Regulation (Fathom Publishing)
Gaynor, Mark (SMG assistant professor of management information systems): Network Services Investment Guide: Maximizing ROI in Uncertain Times (Wiley)
Glenn, Charles L. (GRS'87) (SED professor and chairman of administration, training, and policy studies) and De Groof, Jan: Un difficile equilibrio (Armando)
Glick, Thomas F. (CAS professor of history): Regadio y sociedad en la Valencia medieval (Generalitat de Valencia)
Goldstein, Erik (CAS professor of international relations) with McKercher, B. J. C., eds.: Power and Stability: British Foreign Policy, 1865–1965 (Frank Cass)
Gordon, Wendy J. (LAW professor of law and Paul J. Liacos Scholar in Law) with Watt, Richard, eds.: The Economics of Copyright: Developments in Research and Analysis (Edward Elgar)
Greenes, Carole (SED professor of math education), Balfanz, Robert, and Ginsburg, Herbert: Big Math for Little Kids (Dale Seymour Publications)
Greenwald, Jeffrey L. (MED assistant professor of medicine): Writing a History and Physical (Elsevier Academic Press)
Hammond, Norman (CAS professor and acting chairman of archaeology) et al.: Mayas: Les Cités de la Forêt (Séléctions du Readers-Digest)
Hawkins, Peter S. (CAS professor of religion) with Carlson, Paula, eds.: Listening for God: Contemporary Literature and the Life of Faith (Augsburg Fortress)
Hecht, Neil S. (LAW professor of law and director, Institute of Jewish Law), ed.: The Jewish Law Annual, Volume Fourteen (Routledge)
Heggenhougen, Harald Kristian (SPH professor of international health), Hackethal, Veronica, and Vivek, Pramila: The Behavioural and Social Aspects of Malaria and Its Control: An Introduction and Annotated Bibliography (UNDP/World Bank/WHO Special Programme for Research and Training in Tropical Diseases, TDR, World Health Organization)
Heineke, Janelle (SMG'92) (SMG associate professor and chairman of operations and technology management) and Davis, Mark M.: Managing Services: Creating Value Using Technology (McGraw-Hill/Irwin)
Helm-Estabrooks, Nancy (SAR'79) (MED professor of neurology) and Albert, Martin L. (MED professor of neurology): Manual of Aphasia and Aphasia Therapy (PRO-ED, Inc.)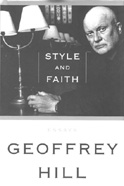 Hill, Geoffrey (UNI professor, professor of literature and religion, and codirector, Editorial Institute): Style and Faith (Counterpoint Press)
Jackson, Robert (CAS professor of international relations) andSorenson, Georg: Introduction to International Relations (OxfordUniversity Press)
Keylor, William R. (CAS professor of history and international relations): A World of Nations: The International Order Since 1945 (Oxford University Press)
Khazanov, Marina (CAS preceptor of Russian): My Path (Kruk)
Kohn, Livia (CAS professor of religion): Monastic Life in Medieval Daoism: A Cross-Cultural Perspective (University of Hawaii Press); and Despeux, Catherine: Women in Daoism (Three Pines Press)
Kotlikoff, Laurence J. (CAS professor and chairman of economics): Generational Policy (MIT Press)
Kraft, Erik P. (CAS analyst and consultant): Lenny and Mel's Summer Vacation (Simon and Schuster)
Kunz, Thomas H. (CAS professor of biology) with Fenton, M. Brock, eds.: Bat Ecology (University of Chicago Press)
Lehr, Richard (COM visiting professor of journalism) and Zuckoff, Mitchell (COM visiting professor of journalism): Judgment Ridge: The True Story Behind the Dartmouth Murders (HarperCollins)
Lengel, James G. (COM professor of mass communication, advertising, and public relations): Web Wizard's Guide to Dreamweaver (Addison Wesley)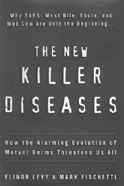 Levy, Elinor (MED associate professor of microbiology) and Fischetti, Mark: The New Killer Diseases (Crown)
Lindholm, Charles (UNI professor): The Islamic Middle East: Tradition and Change (Blackwell)
Littlefield, William (Host of WBUR's Only a Game) with Johnson, Richard, eds.: Fall Classics (Crown)
Litz, Brett (MED associate professor of psychiatry), ed.: Early Intervention for Trauma and Traumatic Loss (Guilford Publications)
Lobel, Phillip S. (CAS professor of biology): Marine Life of Johnston Atoll, Central Pacific Ocean (Natural World Press)
Loscalzo, Joseph (Wade Professor, chairman of MED department ofmedicine, and director, Whitaker Cardiovascular Institute) withAndreoli, T., Carpentar, C., and Griggs, R. eds.: Andreoli's Cecil Essentials of Medicine, 6th Edition (Saunders)
Malley-Morrison, Kathleen (CAS professor of psychology) and Hines, Denise A.: Family Violence in a Cross-Cultural Perspective (Sage)
Manfredi, Victor (CAS research fellow) with Githiora, Chege, and Littlefield, Heather, eds.: KinyiraNjira! Step Firmly on the Pathway! Selected Papers from the 31st AnnualConference on African Linguistics, Boston University, March 2–5, 2000 (Africa World Press)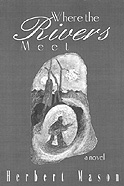 Mason, Herbert (UNI professor): Where the Rivers Meet (1st Books)
Mendelsohn, Ezra (CAS professor of history): Jews and the State: Dangerous Alliances and the Perils of Privilege (Oxford University Press)
Metzler, Molly Smith (GRS'02) (CAS instructor, Creative Writing Program): Training Wisteria(Dramatic Publishing, Inc.), 2003 Best New Play, Kennedy CenterAmerican College Theater Festival; 2003 David Mark Cohen NationalPlaywriting Award; 2003 Mark Twain Comedy Playwriting Award.
Miller, Frances H. (LAW'65) (LAW professor of law, public health, and health care management), ed.: Rights and Resources (Ashgate Press)
Miller, Naomi (CAS professor emerita of art history): Mapping the City: The Language and Culture of Cartography in the Renaissance (Continuum International)
Miller, Walter W., Jr. (LAW professor of law): Bankruptcy: Problems, Cases, and Materials (Carolina Academic Press)
Morrow, Lance (UNI professor): Evil: An Investigation (Basic Books)
Nugent, Matthew A. (MED assistant professor of biochemistry): Nightmares on Goose Rocks Beach (CBI Press)
Onart, Adnan Adam (MET instructor of computer science) and Srikanth, Ayikudy: VRRP: Increasing Reliability and Failover with the Virtual Router Redundancy Protocol (Addison-Wesley)
Parfitt, Matthew (CGS associate professor of humanities and rhetoric) with Skorczewski, Dawn, eds.: Conflicts and Crises in the Composition Classroom — And What Instructors Can Do About Them (Heinemann/Boynton-Cook)
Polishchuk, Alexander (CAS assistant professor of mathematics and statistics): Abelian Varieties, Theta Functions and the Fourier Transform (Cambridge University Press)
Primack, Richard B. (CAS professor of biology) and Carotenuto, Luciana: Conservazione Della Natura (Zanichelli); and El-Demerdash, Mohamed: Essentials of Conservation Biology (Mars Publishing House); and Otgoid, Batbold D.: Primer of Conservation Biology (Mongolian Society for Conservation Biology)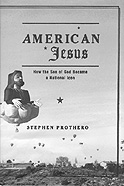 Prothero, Stephen (CAS associate professor and chairman of religion): American Jesus: How the Son of God Became a National Icon (Farrar, Straus & Giroux)
Purvis, Alston W. (CFA associate professor and chairman of graphic design) and Le Coultre, Martijn: Graphic Design 20th Century (BIS Publishers, Princeton Architectural Press)
Rafferty, Edward C. (CGS assistant professor of social science):Apostle of Human Progress: Lester Frank Ward and American PoliticalThought, 1841–1913 (Rowman and Littlefield, Inc.)
Ranalli, Daniel (MET associate professor and director, arts administration graduate program): Daniel Ranalli: Asian Work (Clark University Art Gallery)
Read, Gardner (CFA professor emeritus of composition): Orchestral Combinations: The Science and Art of Instrumental Tone-Color (Scarecrow Press)
Ricks, Christopher (William M. and Sara B. Warren Professor of the Humanities and codirector, Editorial Institute): Decisions and Revisions in T. S. Eliot (British Library/Faber & Faber); Dylan's Visions of Sin (Penguin UK)
Robert, Dana L. (STH professor of theology): "Occupy Until I Come": A. T. Pierson and the Evangelization of the World (Eerdmans); ed.: African Outreach, Volume 2: Mission Churches (South African Missiological Society); with Cuthbertson, G., and Pretorius, H., eds.: Frontiers of African Christianity: Essays in Honour of Inus Daneel (University of South Africa Press)
Roochnik, David (CAS associate professor of philosophy): Beautiful City: The Dialectical Character of Plato's Republic (Cornell University Press)
Schlauch, Chris R. (STH associate professor) with Meissner, W. W., eds.: Psyche and Spirit: Dialectics of Transformation (University Press of America)
Schoch, Robert M. (CGS associate professor of natural sciences) and McKinney, Michael L.: Environmental Science, 3rd Edition (Jones and Bartlett Publishers); and Prothero, Donald R.: Horns, Tusks, and Flippers: The Evolution of Hoofed Mammals (Johns Hopkins University Press); and McNally, Robert Aquinas: Los Viajes de los Constructores de Pyrámides (Oberon/Grupa Anaya); and McNally, Robert Aquinas: Voyages of the Pyramid Builders (Tarcher/Putnam)
Scully, Stephen (CAS associate professor of classics): Plato's Phaedrus, Translation, Essay, Appendices (Focus Publishing)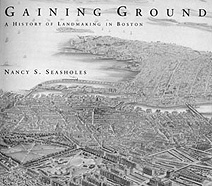 Seasholes, Nancy S. (GRS'84,'94) (GRS archaeology research fellow): Gaining Ground: A History of Landmaking in Boston (MIT Press)
Shapiro, Daniel S. (MED associate professor of medicine,pathology, and laboratory medicine and director, clinical microbiologyand molecular diagnostics), Gilligan, Peter H., and Smiley, M. Lynn: Cases in Medical Microbiology and Infectious Diseases, 3rd Edition (ASM Press)
Silber, Nina (CAS associate professor of history): Landmarks of the Civil War (Oxford University Press)
Silk, Michael (CAS visiting professor of Greek and comparative literature): Homer, The Iliad (Cambridge University Press)
Simonelli, Vincent (Director, student loans and collections): The Shooter (1st Books); The Solar Antiquities (1st Books)
Spaniol, LeRoy (SAR adjunct professor and coordinator of publications, Center for Psychiatric Rehabilitation) and Spaniol, Susan: The Recovery Workbook II (Center for Psychiatric Rehabilitation at Boston University); Bellingham, Richard, Cohen, Barry, and Spaniol, Susan: The Leader's Guide to the Recovery Workbook II (Center for Psychiatric Rehabilitation at Boston University)
Stauffer, Paul (Manager of research computing, CAS computer science), technical ed.: Linux for Windows Administrators (Sybex)
Stern, Edward M. (LAW'72) (CAS assistant dean for pre-law advising) with Wilson, Gerald L., eds.: The Napla/Sapla Book of Law School Lists, 2003-2004 (Kaplan, Inc.)
Sutherland, Amy (COM adjunct professor): Cookoff: Recipe Fever in America (Viking)
Sweeting, Adam (CGS associate professor of humanities): Beneath the Second Sun: A Cultural History of Indian Summer (University Press of New England)
Vergara, Elsie R. (SAR'87) (SAR associate professor of rehabilitation sciences) and Bigsby, Rosemarie: Developmental and Therapeutic Interventions in the NICU (Brookes Publishing Company)
Warren, Rosanna (UNI professor and Emma Ann MacLachlan Metcalf Professor of the Humanities): Departure (W. W. Norton)
Waters, William (CAS associate professor of German): Poetry's Touch: On Lyric Address (Cornell University Press)
Whalen, Thomas J. (CGS assistant professor of social science): Dynasty's End: Bill Russell and the 1968–69 World Champion Boston Celtics (Northeastern University Press)
Widmaier, Eric P. (CAS professor of biology), Raff, H., and Strang, K.: Human Physiology: The Mechanisms of Body Function (McGraw-Hill)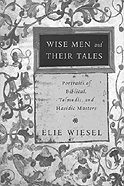 Wiesel, Elie (Andrew W. Mellon Professor in the Humanities and UNI professor): Wise Men and Their Tales: Portraits of Biblical, Talmudic, and Hasidic Masters (Schocken)
Winkler, Dietmar W. (CAS visiting professor of religion): East Syriac Christianity: Studies in Christology, Ecclesiology and the Ecumenical Relations of the Assyrian Church of the East (LIT Verlag Muenster); and Baum, Wilhelm: The Church of the East: A Concise History (Routledge Curzon); and Augustin, Klaus: The Eastern Christian Churches: An Overview (RCC Bucarest)
Wiseman, James (CAS professor of archaeology, art history, and classics) with Zachos, K., eds.: Landscape Archaeology in Southern Epirus, Greece I (American School of Classical Studies at Athens)
Wood, Peter W. (CAS associate professor): Diversity: The Invention of a Concept (Encounter Books)
Wyandt, Herman E. (MED associate professor of pathology and director of cytogenetics, Center for Human Genetics) with Tonk, Vijay S., eds.: Atlas of Human Chromosome Heteromorphisms (Kluwer Academic Press)
Young, David W. (SMG professor of accounting and control): A Manager's Guide to Creative Cost Cutting: 181 Ways to Build the Bottom Line (McGraw-Hill); Management Accounting in Health Care Organizations (Jossey-Bass); Techniques of Management Accounting: An Essential Guide for Managers and Financial Professionals (McGraw-Hill); and Anthony, Robert N.: Management Control in Non-Profit Organizations, 7th Edition (McGraw-Hill/Irwin)