BU Scientists Featured in Cambridge Science Festival
Prof Sucharita Gopal and Magalay Koch of the Center for Remote Sensing appear in a film about women scientists.
Last week, Sucharita Gopal, a College of Arts and Sciences professor of geography and environment, and Magaly Koch, a research associate professor in the Center for Remote Sensing, participated in the first Cambridge Science Festival.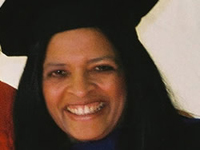 Sucharita Gopal
Gopal and Koch were featured in Minority Women in Science, a film about the experiences of four women scientists from different countries who work in the United States. The film, shown on Cambridge Community Television, was one of the events in the nine-day festival, and after it was screened, Gopal and Koch sat with the film's other two scientists to discuss the film and their experiences as women working in a male-dominated field. 
While it is easy to find reports about women in science, Koch said, "it's more difficult to find personal accounts and the personal perspective," both of which the film and discussion were designed to highlight.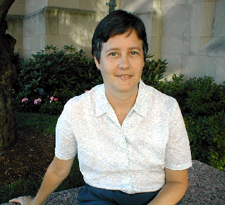 Magaly Koch
Koch and the other scientists advised women considering a career in science to choose a discipline they love and to be persistent in working to achieve their goals. Also important, Koch said, is developing a good support system among classmates, colleagues, and mentors. 
Kathleen Dowling can be reached at dowlingk@bu.edu.