24-Hour Infirmary Becomes a Thing of the Past
Under-the-weather Boston University students looking for a little TLC will have to look beyond campus this fall. Student Health Services (SHS) has announced that it will not reopen its eight-bed infirmary, which was closed in May. However, says David McBride, SHS director, "the increase in our level of outpatient care will far offset this minor decrease in service."
"There was relatively low utilization of the facility and the ability for a small infirmary to maintain the level of service and safety you get in a hospital is quite difficult given the complexity of medical care these days," he explains. "At Boston University, we are surrounded by world-class hospitals, so we will let them do their jobs."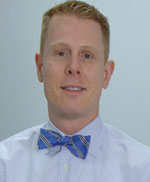 David McBride,
SHS director 
Very few colleges and universities across the country continue to operate their own infirmaries, according to McBride. BU's infirmary was used by students suffering mild illnesses such as sore throats and gastrointestinal problems, while those with serious medical problems were always sent to local hospitals.
"I think that the closing of the infirmary will have very little effect," he says. "The care was nothing more than chicken soup and a pat on the head, so the service wasn't much on the radar screen of most students."
SHS is working closely with Boston Medical Center to ensure that high-quality inpatient care for BU students remains available, says McBride, and the money saved from the closure of the 24-hour infirmary will be used to improve the facility's outpatient services. Full-time students have access to the SHS team of first-rate medical and behavioral health-care givers, who work closely with other health-care resources on campus to meet students' needs, whether it be giving advice on getting over a cold or interpreting complex medical information. Medical services, including women's and men's health care, physical exams, chiropractic care, nutrition services, immunizations, and allergy injections, are available on a walk-in basis.
"We really are intent on providing a high level of medical care," says McBride, "and students shouldn't be afraid to come in thinking that we are somehow less than a doctor you would see in the community."
The increase in the level of care that SHS has implemented or will implement includes longer hours of physician care — 8 a.m. to 8 p.m. Monday through Thursday, 8 a.m. to 5 p.m. Friday, and 9 a.m. to 5 p.m. Saturday — access to primary care and physical exams, in-house HIV testing, sports medicine and musculoskeletal care with an on-staff sports medicine specialist, availability of chiropractic care, therapeutic massage, and treatment for ongoing medical problems like asthma, migraines, and diabetes, and additional staff for mental health care and counseling.
BU has also expanded the standard coverage provided under the Student Health Insurance Plan, with a premium increase below market rate. The new benefits include increased policy limits, up to 30 outpatient mental health care visits (outside SHS) per year, and a 50 percent increase in the prescription drug benefit, to $1,500 per year.   
SHS is located at 881 Commonwealth Ave. For general health-related questions, after-hours care, or urgent concerns, call 617-353-3575.
Meghan Noé can be reached at mdorney@bu.edu.