Demystifying the admissions game
BU to be featured on Friday's Today Show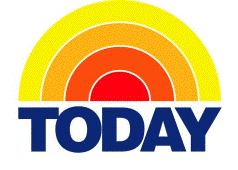 BU will be on the Today Show
on Friday, October 20.
On Friday, October 20, the news from Boston University's admissions office will bring joy to the hearts of high school juniors dreading the SATs and fear to seniors hoping for an easy year. The Today Show has been running a weeklong series about college admissions, designed to give viewers a behind-the-scenes look into the selection process at colleges and universities throughout the country. A segment featuring Boston University is scheduled to air on Friday — and according to Kelly Walter, BU's executive director of admissions, is likely to dispel some of the common myths about getting into college.
"It's important for students to know that standardized testing does not drive the college admissions selection process," says Walter. "Rather, a student's high school record is the single most important piece of information in an application file. A second myth is that of the senior year — many students believe that it's not even considered by boards of admission. This is frankly not true."
The series, "Getting Into College … Today," compares the costs, the requirements, and the application process of colleges in 1976 and 2006 and notes that the number of students going to college has increased; 49 percent of high school seniors went on to college in 1976, but that percentage grew to 67 percent in 2004. An increase in international applications has made admissions even more competitive. "Yesterday's safety schools are today's competitive colleges," Sally Rubenstone, a counselor at Collegeconfidential.com, told the Today Show.
Participating in the series is an "incredible opportunity" for BU to explain its admissions process on a larger scale, Walter says. Last year, the University received 31,827 applications for the 4,200 spots in the Class of 2010.
"There are so many misperceptions and urban legends about admissions," Walter says. "I saw this as an opportunity to set the record straight and assure prospective students that this is a fair and thoughtful process."
BU will be featured on Today on Friday, October 20, between 8 and 9 a.m.