BU anthropologist's mystery re-creates 19th-century Istanbul
Jenny White reads from The Sultan's Seal tonight at Barnes & Noble
First-time novelists take heart: your manuscript can be rescued from the "slush pile" at a literary agency. It can catch the attention of a publisher, and it can be deemed so promising that it is translated into nine languages. That's what happened to The Sultan's Seal, a mystery set in 19th-century Turkey written by Jenny White, a College of Arts and Sciences associate professor of anthropology. White will read from the book on Monday, February 13, at 7 p.m. at Barnes & Noble at Boston University in Kenmore Square.
White is familiar with the bookstore's author series. Three years ago, she read from her nonfiction book Islamist Mobilization in Turkey: A Study in Vernacular Politics. She also wrote the 2004 book Money Makes Us Relatives: Women's Labor in Urban Turkey.
What would make a writer of nonfiction books — along with articles on Islamic politics and women in Islamic society — enter the realm of fiction? According to White, she has wanted to do it for years.
"My closet is littered with half-written novels and stories," she says, projects that had to take a backseat to her academic obligations. "Before you get tenure, your life is pretty tough. You have to get grants, you have to do field research, and that can take years. It's a very intense and obsessive activity, and there's no such thing as time off."
The inspiration for The Sultan's Seal struck during a jog around Boston's Jamaica Pond, White says, when she recalled a 20-year-old conversation about someone's Turkish uncle, who would eat soft-boiled eggs by peeling off the shells and swallowing them whole. "The whole paragraph that describes the guy eating the egg, exactly as it is in the book, came to me when I was running," she says. "I raced home, wrote it down, and I just kept writing. It was like being a human Ouija board, just channeling this stuff."
At one point, says White, she had to put a temporary hold on her writing, because while she had plenty of color, the plot remained absent. "I like mysteries, so I made it a mystery," she says. "But I wouldn't advise doing it that way, because by the time I figured out a real plot I had to go back and change the clues and rewrite it many times."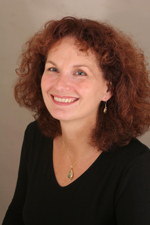 Jenny White
The Sultan's Seal begins with the discovery of the body of a young Englishwoman in Istanbul's Bosphorus Strait. It turns out that the murder victim was the governess of the former sultan's granddaughter. Kamil Pasha, the local magistrate who investigates the death, notices some similarities to the strangulation of another Englishwoman eight years earlier. White found that the customs of old Istanbul and the court life of the waning Ottoman Empire — which included harems — made for a rich and sensual setting, but required more research than she'd bargained for.
"I had to do a lot of historical reading," she says. "I had to know not only what was going on there politically, but also such details as what the city looked like. Did it have street lamps? Were there cobblestones? Over the last three or four years, in addition to doing my scholarly stuff in the daytime, at night I was going through the bookshelves of the institute where I was staying in Istanbul, looking for anything about the 19th century."
So far, White reports, the reviews have been fairly positive, and her publisher, W. W. Norton & Company, has asked her to write a sequel. "It's like having two careers at once," she says. "I'm going to spend the summer writing the sequel. It's due in September, and I'm trying to write another academic book too. I don't know how I'm going to fit it all in."