1. Click on Join Lync Meeting within your meeting invite or calendar event.


2. Sign in as an Office 365 user. (NOTE: If you do not have a BU login name, then you are a Guest and will instead want to follow the Guest instructions.)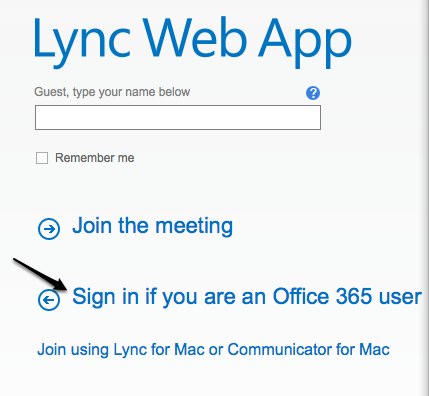 3. Fill in your login@bu.edu.

4. Provide your login@bu.edu and the password you use to access email.

5. If it's the first time you are using Lync, your browser will automatically download and install a required plug-in.