Downloading and Installing
Download Quest AppPortal for Microsoft Windows.
To begin installing the Quest vWorkspace client, launch vasclient32.8.0.306.1427.exe.
Click Next.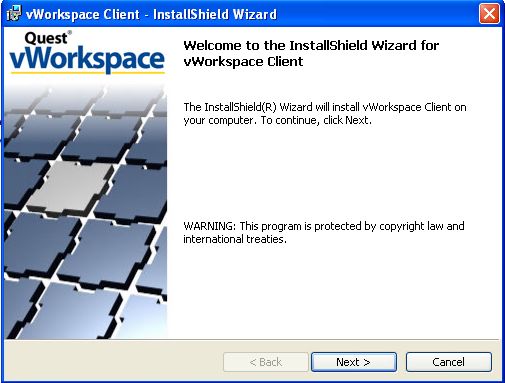 Select I accept the terms in the license agreement and click Next.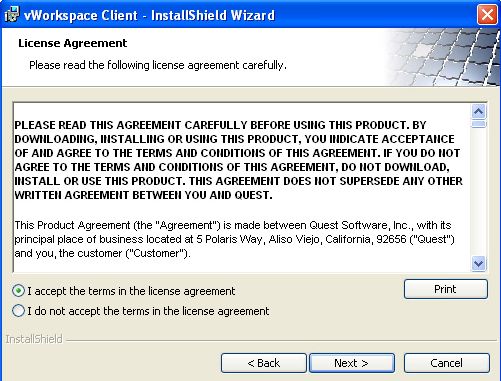 Enter your Name and Organization (Boston University). Beneath "Install this application for:", select  Anyone who uses this computer (all users) and click Next.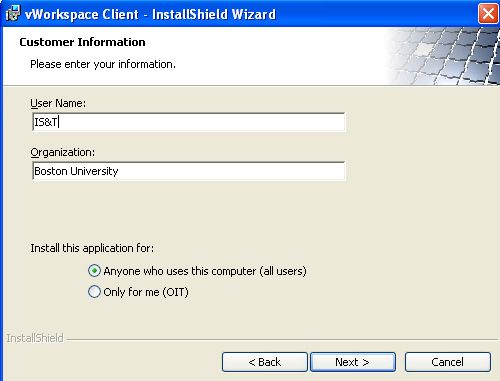 Click Next to accept default installation folder.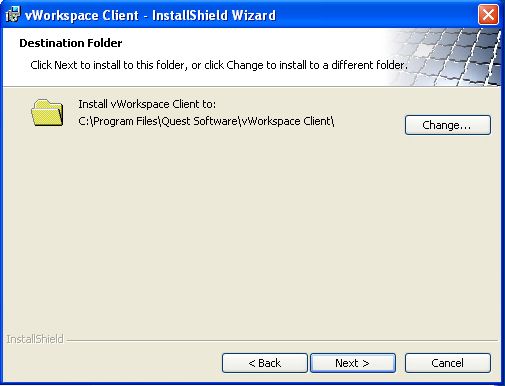 Leave the Enable Credentials Pass-Through (Legacy Mode) box unchecked and click Next.


If you'd like, keep Create AppPortal Shortcut on Desktop checked. Make sure Automatically Launch AppPortal in Desktop-Integrated on Startup is unchecked and click Next.
Click Install.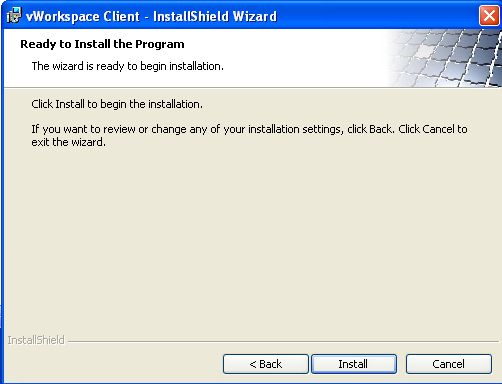 Click Finish.
Configuring the AppPortal Client
Launch AppPortal from either your desktop shortcut or Start > All Programs > Quest Software > vWorkspaceClient > AppPortal.

Automatic Configuration (if you're in AD).
Manual Configuration (if you're at home or not part of the Active Directory).

If the farm does not automatically configure, under Farms, click to add a new connection.

Select Create new farm and click Next.
Under "How would you like to configure this new farm connection," select Download the configuration file from a central server and click Next.
Click OK.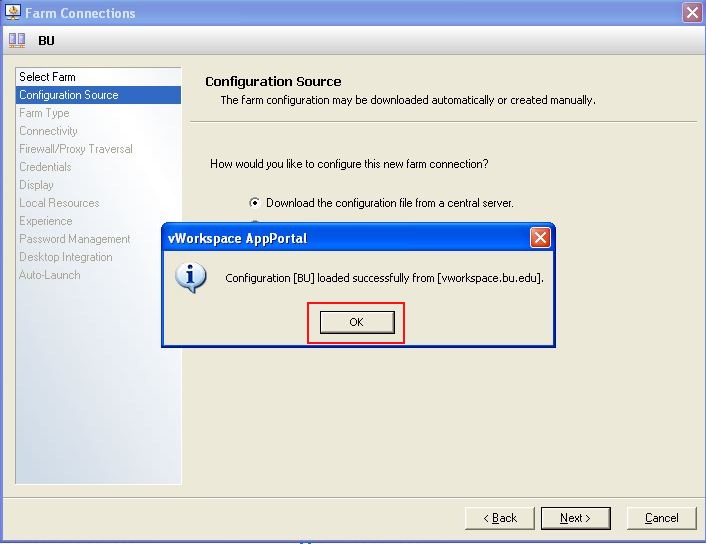 Set the Properties for Location as follows:

Click OK.
Leave the settings as they are and click Next through the next two screens.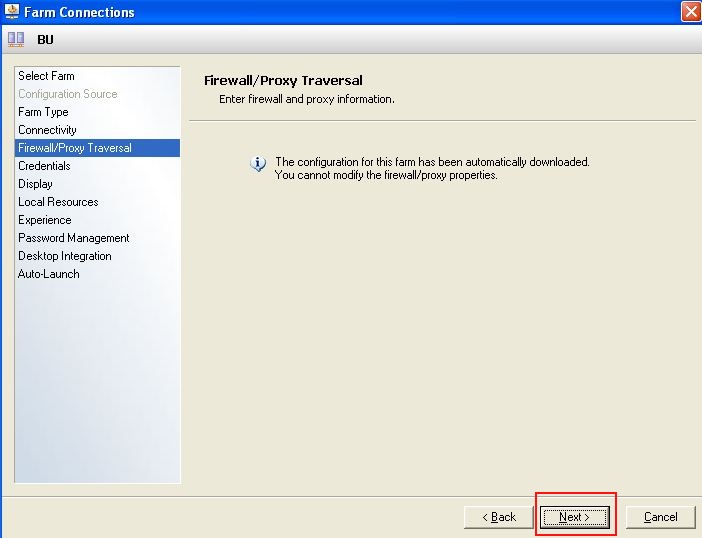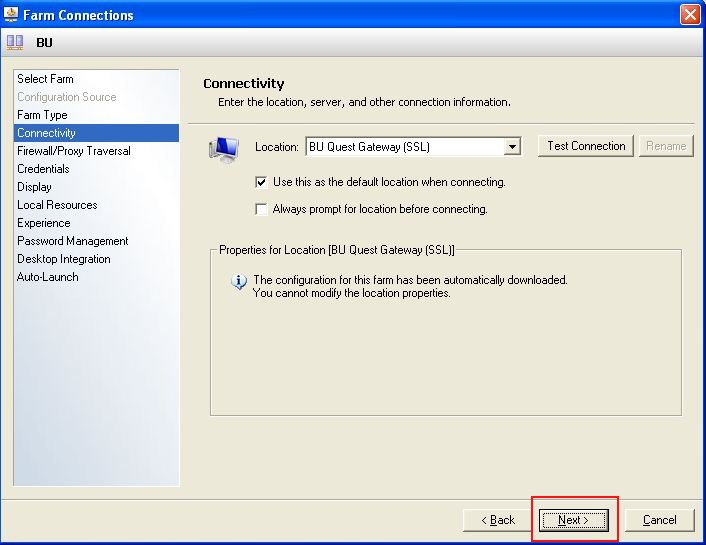 Select Use the following credentials and enter your Username and Password.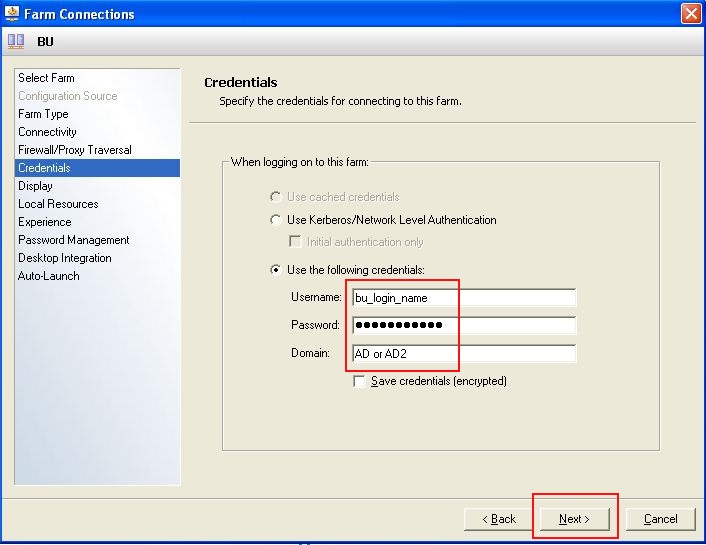 Leave the defaults for Display, Experience, Password Management, and Desktop Integration as they are and click Next through those screens.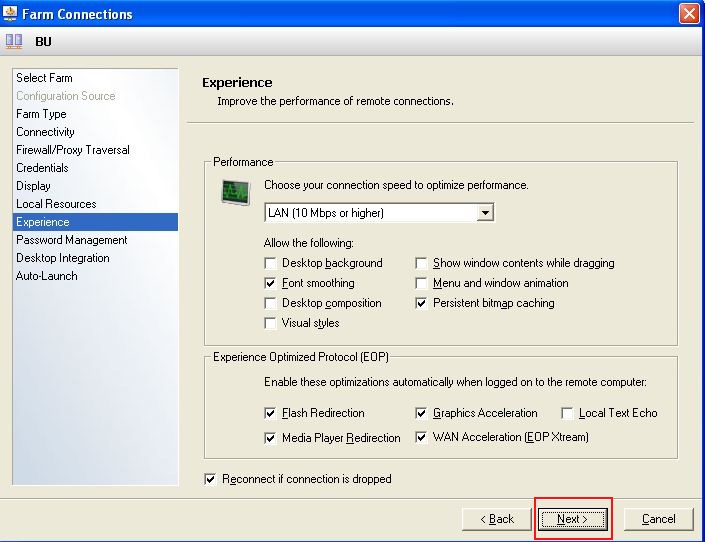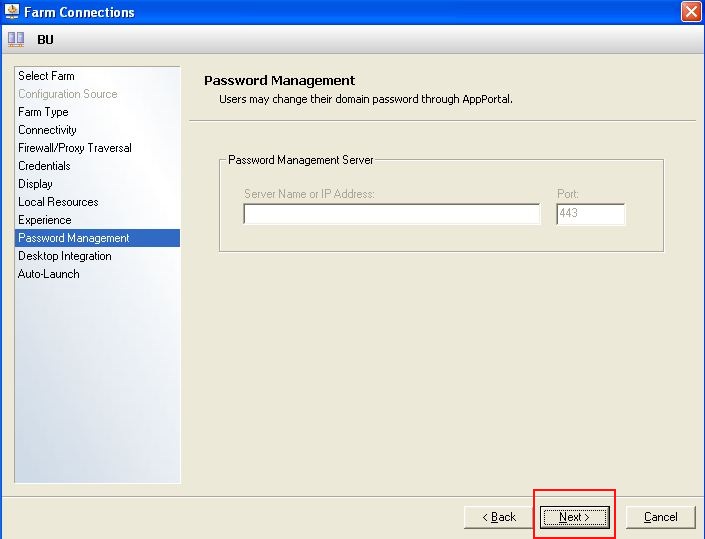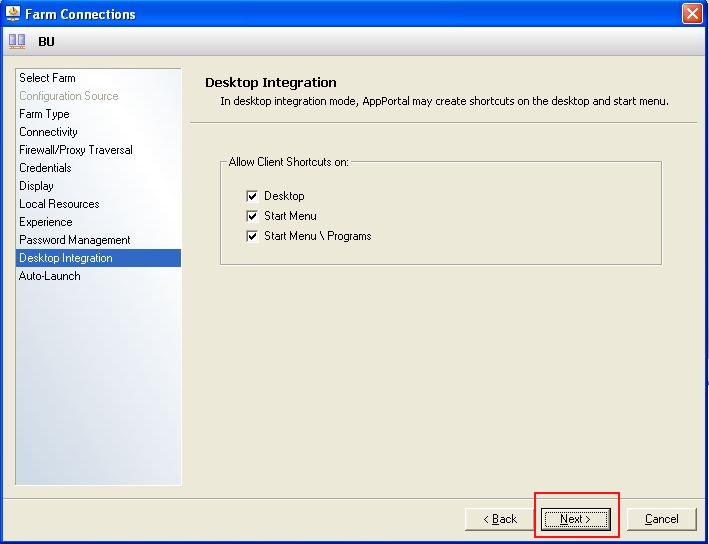 Click Finish.
Under Farms, click on the newly created farm.
If prompted, enter the credentials that you use to log on to your desktop in the morning. Be sure to enter AD in the Domain field.
In the vWorkspace AppPortal window, you should now see My Applications. Expand the list by clicking on and click on OnBase.
This will launch a Quest vWorkspace splash screen and present a list of remote application you have access to.