Lync is one of several products (including Echo360) that can be used as a video screen capture tool, allowing you to record a series of steps on your computer. You might use this Skype for Business feature, for example, to create an instructional video.
Please note that the information provided on this page is not supported by IS&T. However, it was written by an Educational Technologist and should be helpful to anyone looking for a basic video capture tool.
Make the recording
Step 1: Launch Skype for Business

Step 2: Click on Options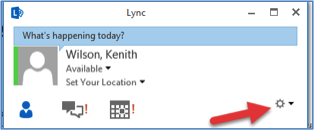 Step 2: Click on Meet Now (Opens a new window)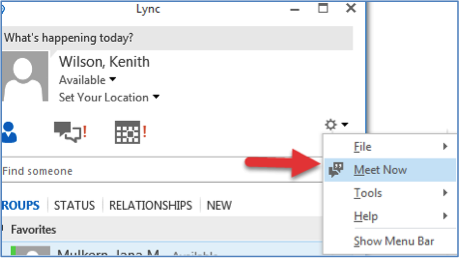 Step 3: Click on Share (looks like a monitor)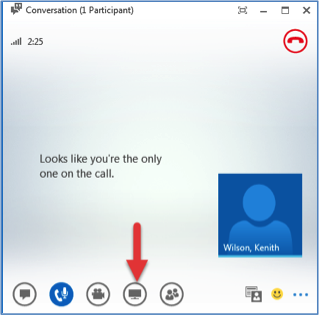 Step 4: Choose your what you want to share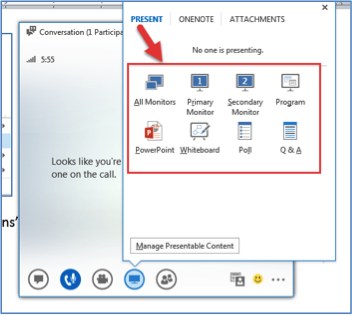 Step 5: Click on More Options (the 3 dots next to the smiley face)
Step 6: Click on Start Recording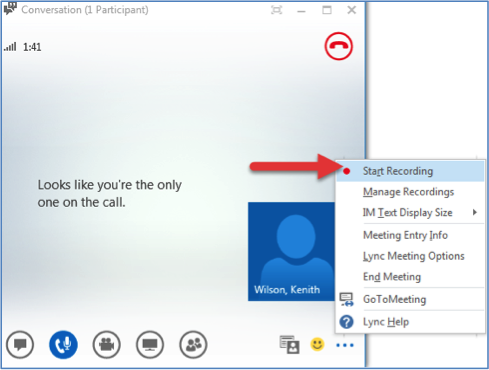 Now your computer is recording your voice and the steps you take on your computer screen.
Stop the recording
When you are ready to stop recording, click on the video icon (looks like a video camera).
Stop recording by clicking on Stop Presenting and then hang up the call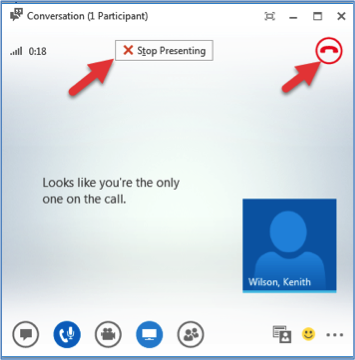 Access and share the recording
To access your recording click on More Options (the three dots next to the smiley face)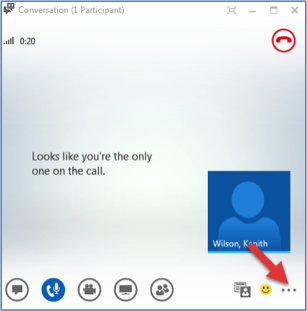 Click on Manage Recordings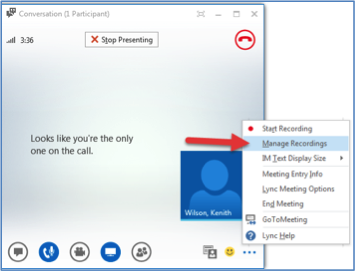 A new window will open up, showing the recording library where your recordings are saved as MP4 files. Once there, you have the following options:
You can play a recording
You can publish and share it on Microsoft SharePoint*
You can rename it
You can export it to an editing software
Or you can share the file via various other means
*Note that, as an alternative to SharePoint, you can submit a Help request for access to an A/V directory.