Microsoft recommends that Mac users continue to use Lync for Mac 2011 to join meetings.
Alternatively, if you are an Office 365 user, the following steps will also  meetings or tou can follow the
1. Click on Join Skype Meeting within your meeting invite or calendar event.


2. Sign in as an Office 365 user. (NOTE: If you do not have a BU login name, then you are a Guest and will instead want to follow the Guest instructions.)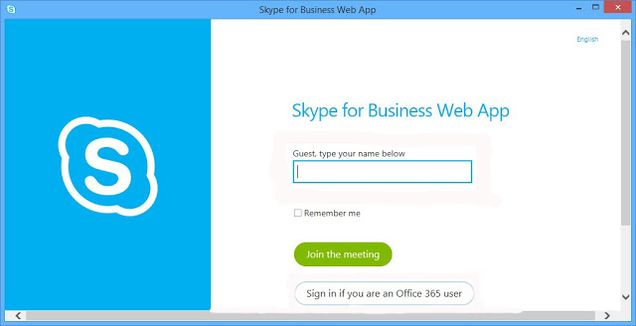 3. Fill in your login@bu.edu.

4. Provide your login@bu.edu and the password you use to access email.

5. If it's the first time you are using Lync, your browser will automatically download and install a required plug-in.