Member of the Symposium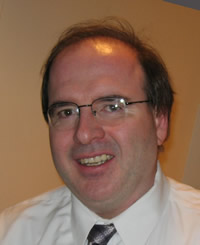 Stephen Lashbrook, teacher/consultant with the Toronto District School Board, is currently developing the One World Youth Arts Project, which will be a center for student learning and development and a national training centre for in-service and pre-service music teachers. Steve and his partner, Sharon Backman, develop and implement alternative music pedagogy and modern music education philosophy in the most culturally diverse city in the world.

Prior to being engaged with the One World facility at Toronto's Georges Vanier Secondary School, Steve was head of Performing Arts at Central Technical School. Steve and his students have received recognition from the Province of Ontario Music Educators Association and the Canadian Music Educators Association. He was voted Toronto's Best Music Teacher by the NOW Magazine People's Choice Poll in 1999.

Steve is a sessional instructor and research partner at the University of Toronto Faculty of Music, an associate teacher with the Ontario Institute for Studies in Education, an associate of the Wilfrid Laurier University Center for the Advancement of Music in the Community and a program developer with the TDSB/Government of Canada-Alliance of Sector Councils.

As consultant for the Hamilton-Wentworth District School Board, Steve produces the 'Keeping the Dream Alive' tribute to Dr. Martin Luther King Jr.—a showcase of music and performing arts by hundreds of Hamilton and Toronto public school students from incredibly diverse arts education programs alongside top commercial artists at Canada's premier concert facilities. 'Keeping the Dream Alive' (Canada's most important tribute to Dr. King) exemplifies the product of arts education that is excellent, inclusive and creative. The event demonstrates artistic endeavor that transcends the aesthetic to secure the status of the arts as the determinant of our humanity and a force for good in our global community.
Steve's work has been published in the Canadian Music Educators Journal and Education Today. His students have received news and documentary coverage by Much Music, TVOntario, Canadian Broadcasting Corporation, CITY-TV and CBC Radio as well as numerous print media. The One World CD productions are on demand deposit at the National Library of Canada.