Our Team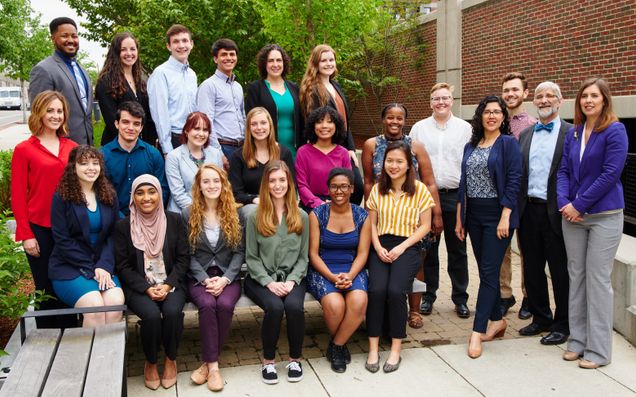 sustainability@BU, "It's what we do." We do it with a dedicated team of full-time staff and part-time student staff, including Interns, Sustainability Ambassadors, and Resident Sustainability Leaders. Through partnerships and collaborations across campus, we are able to have a meaningful impact. Our work is focused on achieving the goals set forth in the University's Climate Action Plan.

Dennis Carlberg
Associate Vice President for University Sustainability
Dennis Carlberg, AIA, LEED AP BD+C is an architect with over 25 years of experience. In January 2009 Dennis joined Boston University as its first Sustainability Director. Dennis is an Adjunct Assistant Professor in the Department of Earth & Environment and faculty/advisor for the Earth House, a living learning community. He comes from a Boston architectural firm where he was a partner and chaired the sustainability committee, which he established in 2000. Dennis began his career at the Solar Energy Research Institute conducting daylighting research to reduce building energy consumption and improve the indoor environment.
Dennis co-chairs the Climate Resilience Committee at the Urban Land Institute – Boston, which was formed in 2011 to educate and motivate the Boston-area real estate community to actively address climate change, sea level rise, climate resilience planning and policy development. Dennis currently serves on the Boston Green Ribbon Commission Higher Ed Working Group, the City of Boston's Zero Waste Advisory Committee, and the Association for the Advancement of Sustainability in Higher Education's (AASHE) STARS Steering Committee. At Boston University he serves on the advisory boards of the Institute for Sustainable Energy, City Planning Program and Urban Affairs, the Urban Climate Research Initiative, and the URBAN Graduate Program. He also served on the Climate Ready Boston Infrastructure Advisory Group, the Massachusetts Statewide Resilience Master Plan Technical Advisory Group, and the BU Hub Implementation Task Force for general education.
Dennis received his Master of Architecture degree from the Massachusetts Institute of Technology where he was awarded the AIA Gold Medal. He received his Bachelor of Arts in Architecture from the University of California, Berkeley.
Dennis is responsible for:
Managing the implementation and ongoing evolution, evaluation and reporting of the University's Climate Action Plan. Support the strategic and organizational integration of the Climate Action Plan and sustainability into the University's Strategic Plan, and operational and academic functions.
Working in close collaboration with all Operations departments and others to more fully integrate sustainability into the operational activities of the University.
Working closely with the Climate Action Plan Advisory Committee to support the academic Initiative for Climate Change and Sustainability to enhance the use of the campus and community as a living learning laboratory for sustainability.
With a strategic University-wide emphasis, acting as the primary campus spokesperson on University sustainability and outward facing communications, especially as related to the Climate Action Plan.
Lisa Tornatore
Sustainability Director
Lisa Tornatore (CAS '02) has a BA in Psychology from Boston University. For ten years, Lisa worked at BU Sargent College as a Senior Program Coordinator, Assistant to the Dean, and Facilities and Events Manager. While at Sargent, she was a Sustainability Liaison from the program's inception. As a member of the Sustainability Behavior Change Task Force, she contributed to several initiatives including the Green Office and Green Department Certification programs.
Lisa coordinated the LEED Silver Certification of the Makechnie Study Center for Sargent College. This was the Charles River Campus's first LEED Certification.
Lisa is also a Pilates instructor and enjoys cooking and eating locally-sourced food. She is interested in promoting a healthy, efficient way of life through sustainability.
Lisa is responsible for:
Collaborating on the University Climate Action Plan and its implementation
Supporting sustainable campus operations
Engaging the University community in achieving our climate commitments and sustainability goals
Supporting the University's educational mission by using the campus as a living learning laboratory.

Erica Mattison
Assistant Director of Communications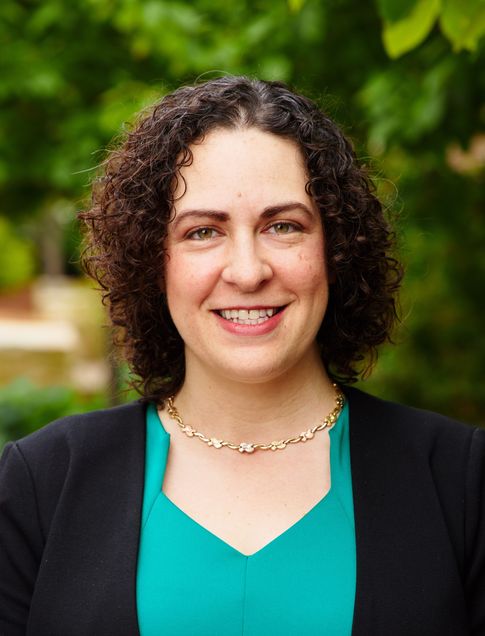 Erica brings several years of experience in higher education sustainability, government, and environmental advocacy to her work as BU's first Assistant Director of Communications for Sustainability.
After serving as a peer educator for the recycling program at the University of Massachusetts Amherst, Erica went on to pursue her Masters in Public Administration at Suffolk University while advocating for improved environmental practices on campus. She was later recruited to work for Suffolk, where she created recycling and sustainability programs as the University's first Recycling Coordinator and Campus Sustainability Coordinator. Erica co-founded the Massachusetts Schools Sustainability Coordinators Roundtable to bring together peers and advance sustainability efforts.
After obtaining her Masters degree, she went on to pursue a Juris Doctor at Suffolk University Law School. Erica served as one of the state's leading environmental protection lobbyists as the Legislative Director for the Environmental League of Massachusetts. She is passionate about fostering vibrant, healthy communities and is actively involved in efforts to promote sustainable transportation. She is a board member of MassBike. Erica is a member of the Massachusetts Bar.
Stephen Ellis
Data Manager
Before joining Boston University, Stephen served as the Climate Programs Manager at Second Nature, a nonprofit focused on accelerating climate action in and through higher education. There he supported the program logistics and retention of the Presidents' Climate Leadership Commitments, as well as managed reported data for internal tracking and external grant reports.
Stephen completed a BS in Environmental Science from the University at Albany, SUNY. There he was heavily involved with the campus' sustainability initiatives. For his efforts, he was awarded the 2012 SUNY Emerging Leaders Award-Energy Smart NY and 2012 President's Award for Sustainability Leadership. Stephen also holds dual MA's in International Affairs and in Natural Resources & Sustainable Development from American University and the University for Peace, respectively.

Gabriela Boscio Santos
Engagement Manager
Gabriela is a sustainability and climate resilience professional with over ten years of experience in the climate change and nonprofit sectors. She is currently the Engagement Manager for Sustainability at Boston University, a team that focuses on implementing BU's bold Climate Action Plan.
Before that, she served as the Climate Program Manager at NOAH (the Neighborhood of Affordable Housing) in East Boston, where she led processes for inclusive community-based climate resilience planning. From 2013-2017 she was part of Second Nature, a nonprofit that catalyzes and supports climate action in higher education. During her time there, she fulfilled many roles, including program and communications management.
She obtained her M.Sc. in Strategic Leadership toward Sustainability at the Blekinge Institute of Technology (BTH) in Sweden and her B.Sc. in Environmental Studies at Northland College in Wisconsin. Growing up in Puerto Rico shaped her relationship to the natural world and her approach to sustainability work, which is driven by the desire for a just transition. Her interests include climate action, resilience, sustainability, as well as social, environmental, and food justice.

Kaity Robbins
Zero Waste Manager
Before joining Boston University, Kaity was an Account Manager at Rubicon Global, where she worked hand in hand with clients and haulers nationwide to implement customized, efficient and cost-effective waste and recycling programs to achieve client sustainability goals. Prior to that, Kaity worked at Two Owls Sustainability Consultants coordinating and executing waste audits and large scale recycling and diversion initiatives. She graduated from Tulane University in New Orleans with a degree in Environmental Studies and a double minor in Social Innovation and Business Management. She is passionate about sustainable materials management, creating positive change through networking and education, and improving the relationship between humans and the environment. Kaity enjoys hiking, boating, reading, photography, and traveling.

Lexie Raczka
Sustainability Director for Dining Services
Lexie Raczka has been working in food system sustainability since 2011, including involvement in higher education, agriculture, policy, and the nonprofit sector. Before joining Boston University Dining Services, Lexie served as the Local Food Program Manager for the Sustainable Business Network of Massachusetts, where she was engaged in programming, event planning, policy work, and outreach to support and grow New England's local food system and sustainable local economies.
Lexie has an M.A. Urban and Environmental Policy and Planning and an M.S. in Agriculture, Food, and Environment from Tufts University and a B.S. in Environmental Science from Dickinson College. When she's not at BU, Lexie enjoys biking, cooking, living a low-waste lifestyle, and making and enjoying art.

sustainability@BU Student Interns
sustainability@BU interns have been playing a critical role in the programs the office has developed and implemented since the summer of 2009. The knowledge and skills they bring to sustainability@BU have enabled the University to move quickly and effectively toward a more sustainable future. Many of our graduate and undergraduate interns work for pay, others for course credit through their schools and colleges, and now with the CAS On-Campus Internship Program we are able to engage more students in the University's sustainability efforts.
Join Us
If you are a current BU student and have a passion for creating a more sustainable future consider joining us. If you are interested, please send your resume to sustainability@BU.edu, or apply through the CAS On-Campus Internship Program. We do have a waiting list, and typically fill positions at the beginning of each term.
Anthony Consigli (SAR '23)
Anthony is an undergraduate student in the Kilachand Honors College and Sargent College, majoring in Health Science and minoring in Environmental Analysis and Policy. He hopes to pursue a Masters of Public Health in Healthcare Management or Environmental Health and eventually integrate sustainability into the healthcare system. Originally from Medway, Massachusetts, Anthony enjoys movies, music, reading, and community service. You can find him around campus running along the Charles River Esplanade, practicing guitar in CFA, or cheering on the hockey team at Agganis Arena.
Larissa Ireland (CAS '21)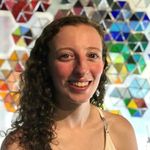 Larissa is an undergraduate studying Environmental Analysis and Policy and minoring in Sustainable Energy. She is particularly interested in corporate sustainability and how we can use data to inform policy decisions in the private and public sectors. She is originally from Lawrence, New Jersey and enjoys watching movies and listening to music and playing mellophone with the BU Pep Band in her free time.
Hessann Farooqi (CAS '22)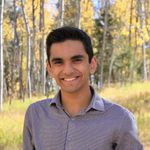 Hessann is an undergraduate student in the College of Arts and Sciences majoring in Economics. He is interested in using economics and the political system to expand renewable energy and transportation access. Hessann is originally from Colorado, where he plans to return after attending law school and serving in the Peace Corps. Outside of sustainability@BU, Hessann serves as a Senator in the BU Student Government and as a member of the Diversity in Law Association, Undergraduate Economics Association, and a BU US Presidential Campaign group. Hessann is a fan of rock climbing, hiking, iced coffee, and movies. You can catch him at FitRec, the Howard Thurman Center, or around campus listening to podcasts about politics or the Star Wars movies.
Julia Mintz (MET '21)
Julia is a graduate student in the Metropolitan College pursuing her master's in City Planning and Applied Sustainability. Originally from New York, she earned her bachelor's degree in Geography from the State University of New York College at Geneseo, with minors in Environmental Studies and Communication. Her research interests are in sustainability planning, urban ecology, and spatial analysis. She is particularly interested in the intersections between environmental quality and equity, and in creating urban spaces that promote sustainable practices as well as public health and unity. Outside of classes, Julia is a research and teaching assistant with the Department of City Planning and Urban Affairs and is an active member of the BU Bhangra Team. She loves traveling, dancing, hiking, and doing all of the above with her dog.
Ryan Pagois (CAS '21)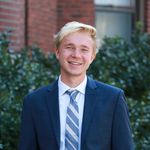 Ryan is an undergraduate student in the College of Arts and Sciences and the Pardee School of Global Studies majoring in International Relations and Environmental Analysis and Policy. He is interested in the role of international institutions in climate action and studies the relationship between state interests and national climate policy. He is originally from Minneapolis, Minnesota and enjoys hiking, traveling, movies, music and hammocks. He hopes to someday work in climate policy negotiation or international governance. 
Lucia Vilallonga (CAS '22)
Lucía is an undergraduate student in the College of Arts and Sciences studying Mathematics and Computer Science, with aspirations of conducting research in machine learning and artificial intelligence. She is interested in applying data analytics to social problems to influence educational and public policy efforts around sustainability. Lucía has been designing an app to make recycling and reusing plastic objects more efficient. She also works as a high school math and languages tutor, and is passionate about education. Lucía represents BU on the Cycling Team at ECCC, and can also be found sampling cafés, watercolor painting, and coding. Catch her at FitRec, Landry's Bicycles, Pavement Coffee, or on the streets of Boston for a chat about anything from math to bikes to recycling!
Anna Yum (CAS '21)
Anna is an undergraduate student studying History with a minor in Sociology and French. She is interested in the future progress of resiliency projects that best prepares and equips cities from climate-induced factors such as climate-induced gentrification. Anna aspires to pursue a JD degree in either Environmental Law or Humans Rights as well as a Masters in either Public Health or Environmental Science and Policy. In her spare time, she enjoys yoga, running, reading, and cooking.
Azanta Thakur (SAR '20)
Azanta is an undergraduate student in the Sargent College of Health and Rehabilitation Sciences majoring in Health Sciences and minoring in Environmental Analysis & Policy, Urban Studies, and Public Health. She is interested in how climate change will affect the health of citizens in urban cities and hopes to pursue a career relating to environmental public health and promoting sustainability within public health. Outside of academics Azanta is an RA, the President of the Islamic Society of BU, and involved in BU's International Affairs Association. She also loves hugs, sleeping, and reading.
Hayley Gambone (CAS '20)
Hayley is an undergraduate in the College of Arts & Sciences majoring in Environmental Analysis & Policy and minoring in Public Health and French. She is interested in the intersection of sustainability and health, and how it is implemented through policy. Outside of class, Hayley represents CAS in BU Student Government, and can be seen running through campus with the BU Running Club.
Natalie Bennett (CAS '20)
Natalie is an undergraduate in the College of Arts and Sciences majoring in political science and minoring in environmental policy & analysis and journalism. Natalie is passionate about creating and promoting a sustainable lifestyle, both through individual actions and public policy. Originally from Southern California, Natalie has loved experiencing the culture, food, and weather of Boston. When she's not in class, Natalie can be found delivering the morning news on BUTV10's Good Morning BU
Chloe Rudnicki (CAS '22)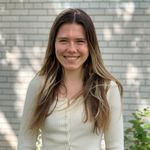 Chloe is an undergraduate student in the Pardee School of Global Studies and the College of Arts and Sciences majoring in International Relations and Political Science. Chloe is fascinated by the sociological implications of working class communities' evolving relationships with the landscapes they inhabit and how this informs both environmentally sustainable and destructive patterns of behavior. Outside of the classroom, Chloe can be found volunteering with children, writing for the Community Service Center's blog, preparing sustainable, vegetarian meals with farm to table produce at Clover Food Lab, reading, and drinking (way too much) coffee. She aspires to study Environmental Law at Georgetown University and take on pro bono cases to protect vulnerable land and communities from exploitation by big corporations.
 Sophia Vinegar (SPH '21)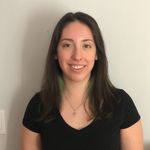 Sophia is a graduate student at the School of Public Health pursuing an MPH in Environmental Health and Epidemiology. She is concerned with how water, air, and exposures affect human health and is passionate about climate change and sustainability. When Sophia is not working on Medical Campus sustainability initiatives, she can be found in a coffee shop studying or meeting with the BUMC Climate Action Group.