Baha'i Club nn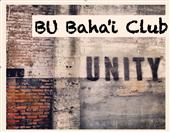 About
The Bahá'í Faith is the youngest of the world's independent religions.
Its founder, Baha'u'llah (1817-1892), is regarded by Bahá'ís as the most recent in the line of Messengers that stretches back beyond recorded time and that includes Abraham, Moses, Buddha, Krishna, Zoroaster, Christ and Muhammad. The central theme of Bahá'u'lláh's message is that humanity is one single race and that the day has come for its unification in one global society.
One of the purposes of the Bahá'í Faith is to help make this possible. A worldwide community of some five million Bahá'ís, representative of most of the nations, races and cultures on earth, is working to give Bahá'u'lláh's teachings practical effect. Their experience will be a source of encouragement to all who share their vision of humanity as one global family and the earth as one homeland.
Some of the Basic Principles Baha'i Believe In:
The oneness of mankind.
Independent investigation of truth.
The common foundation of all religions.
The essential harmony of science and religion.
Equality of men and women.
Elimination of prejudice of all kinds.
Universal compulsory education.
A spiritual solution to economic problems.
A universal auxiliary language.
The Purpose of the BU Baha'i Club Is:
To bring together Baha'is and friends interested in advancing the principles above.To explore the Baha'i Writings and discuss deep and meaningful topics of relevance to contemporary society.To work in solidarity with others to serve the greater community. Some of the Core Activities that club members are engaged in include:Study Circles: explores the teachings of Baha'u'llah and provides activities for serving the community. They promote individual and collective spiritual progress.Devotionals: gathering to pray, read from sacred writings, and discuss spiritual topics while bringing people from diverse backgrounds together.Children Classes: classes open to all children for spiritual education.Junior Youth Classes: engages adolescents ages 11-14 of all or no religious affiliation to creatively think about world, community issues and build skills that can contribute to the community.Other activities include-Feast: Every 19 days a meeting is held for the community to pray, consult, and socialize.Firesides: an open discussion for asking any questions and to learn about the Baha'i Faith.
"The well-being of mankind, its peace and security, are unattainable unless and until its unity is firmly established." -Baha'i Writings