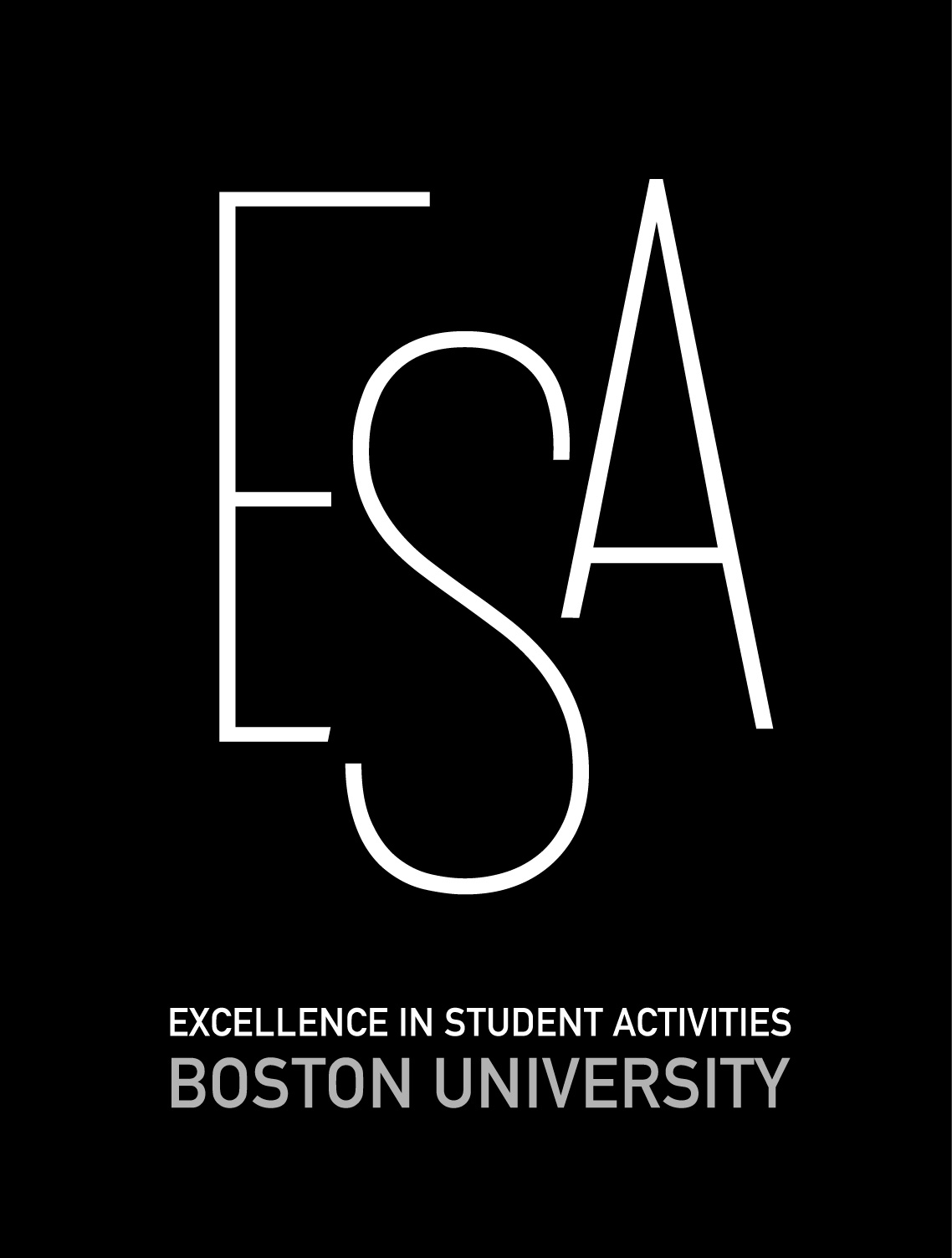 Sunday, April 27 at 5:00 p.m.
GSU Metcalf Grand Ballroom
Boston University's Excellence in Student Activities Awards is a celebration of the engaging events, activities, and experiences created by BU student groups. The ESA's are undergoing a major revamp in 2014, and we're excited to announce that we'll be recognizing more student groups and student leaders than ever before.
Award winners will be invited to a special awards dinner featuring music, dance, and other performances by student groups.
Nominations and award applications are now closed. Click here to see who will be recognized at this year's ESA's!