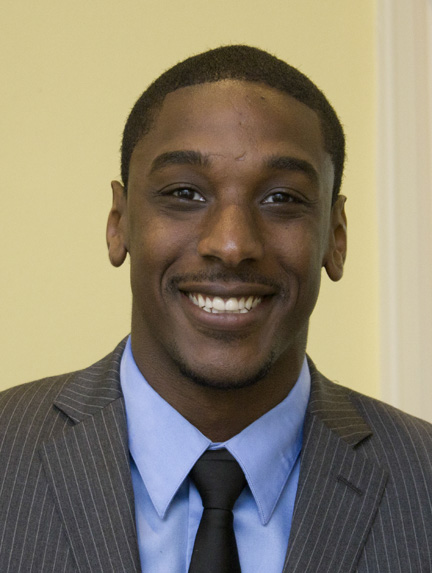 David Blanding (CAS '06)
Post-doctoral Research Associate in Public Policy at Brown University
Leading with your ears
David's talk will examine public service endeavors, and the importance of listening to and soliciting feedback from the community members. He will also focus on how he has implemented these lessons in the human rights course he teaches at Brown.
David's research and teaching interests include race politics, public opinion, and state policy. He is currently examining the evolution of voting rights and school desegregation policy in the United States, and his previous research on educational attainment among children of immigrants and state certifications of the 2009 stimulus package has appeared in the Harvard Educational Review and State Politics and Policy Quarterly. David teaches Race and Public Policy and Public Policy and Public Opinion for the Taubman Center at Brown University. He received a B.A. in Political Science from Boston University, and holds both an M.A. and a Ph.D. in Political Science from Brown. Blanding is also vice president of the board of directors of Rhode Islanders Sponsoring Education (RISE), a nonprofit organization based in Providence that provides educational services to children of incarcerated parents in Rhode Island.