Weekend Update
Check out 'The Terrier Shuffle', the new video update from Student Activities!

Greek Week 2013: LipSync
Thurs. Oct 10, 7:00 PM to 9:00 PM in the SMG 105 Auditorium
Come watch Boston University's Greek organizations go head to head in a LipSync battle! Each organization will be performing a choreographed number to a superhero-themed song or medley, and a winner will be announced at the end of the night. All proceeds from Greek Week benefit the Dream Street Foundation – an organization that provides free camp services with professional medical attention to children who would otherwise not be able to attend summer camp due to terminal and chronic illness. Admission is $5.00, open to ALL STUDENTS.
Mr Pink!
Fri. 10/11, 7:00PM – 10:00PM in BU Central
Watch the men of BU participate in alpha Kappa Delta Phi's all-male beauty pageant! The pageant consisted of three parts: a personality round, a talent show round, and a breast cancer awareness trivia round. All benefits from the pageant will go to supporting the Avon Breast Cancer Crusade.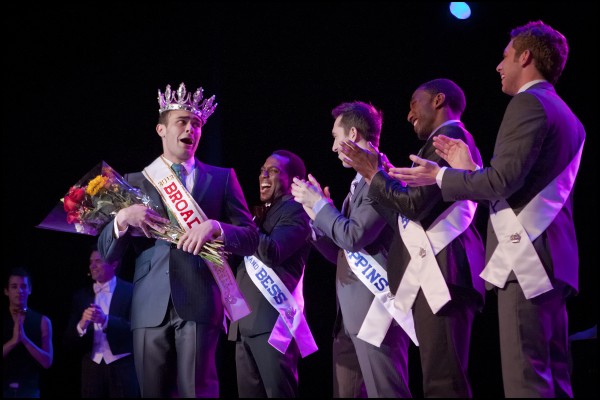 BU India Club's Fall Cultural Show: Rangeela
Sat. 10/12, Shows start at 3:00PM and 7:00PM in Tsai Performance Center

BUIC will showcase the many different cultures of India through song, dance, and playsin their Fall Cultural Show. Featured groups include BU Fatakada, BU Bhangra, BU Chankaar, BU Jalwa, and BU Dheem. Tickets can be bought in advance for $10 or bought at the door for $12.
The Walking Dead Season Premier Party
Sun. 10/13, Doors at 8:30PM, Show at 9PM at BU Central
BU Central welcomes you to join them for the season 4 premiere of The Walking Dead! Come get your zombie makeup done by their staff before the show, and eat some awesome zombie-themed snacks during the premiere.
Off-Camps Picks of the Week!
SoWa Open Market
Sundays, May through October, 10:00am – 4:00pm at 460 Harrison Ave., Boston MA
Open every Sunday in the heart of Boston's South End neighborhood, SoWA Market offers something for everyone! Be sure to stop by the outdoor Farmers' Market and Food Trucks while the weather is still warm. Thankfully, the indoor Vintage Market is open throughout the year to meet all of your shopping needs. Parking can be difficult, so public transportation is encouraged.
Harvard Square Oktober Fest
Sun. 10/13, 12:00PM – 6:00PM in Harvard Square
Join in the festivities at Harvard Square's 35th annual Oktoberfest! With six different live performance stages, 50+ restaurant vendors, four outdoor beer gardens, and 150+ art and vintage good vendors, the festival offers something for people of all ages and interests. Find the entire schedule of performances here!
Columbus Day Parade
Sun. 10/13, 1:00 PM-3:00 PM in the North End
Head to the North End this Sunday for Boston's Columbus Day Parade! Beginning at 1 pm, the parade will feature an eclectic mix of marching brass bands, military units and Colonial militias, Italian-Boston organizations, Duck Boat floats, politicians, entertainers, and vintage cars! The parade will honor Christopher Columbus's explorations of the Americas, military commitments to freedom, and Boston's Italian heritage. Click here for more details!