Extended Hours During Finals (5/3-5/10)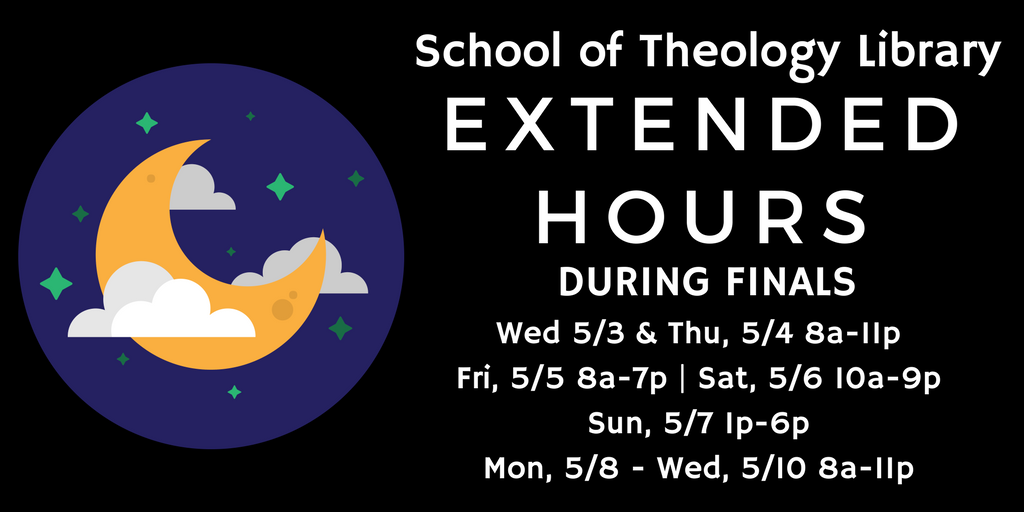 The School of Theology Library will be open extended hours during finals! Last year, BU Today said that we were one of the best places to study on campus during finals!
Wednesday, 5/3 8a-11p
Thursday, 5/4 8a-11p
Friday, 5/5 8a-7p
Saturday, 5/6 10a-9p
Sunday, 5/7 1p-6p
Monday, 5/8 8a-11p
Tuesday, 5/9 8a-11p
Wednesday, 5/10 8a-11p
We will be open our normal semester hours on Thursday, 5/11 (8a-9p) and Friday, 5/12 (8a-5p). After that, we will begin our summer hours, which are Monday-Friday, 8:30a-4:30p. Good luck with your finals!