What Can Disney Teach You About Social Justice?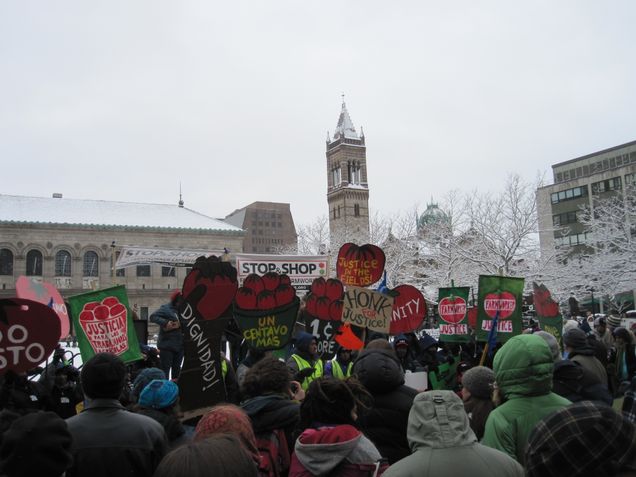 Imagine the world anew. Singing birds. Flourishing forests. Little fuzzy animals to help with your quotidian tasks. A happy song to sing when you venture too far into the deep, dark forest. Faithful friends who march alongside you as you fight dragons and evil queens on the great quest for love.
Bad guys are easily defined and always defeated with surety and minimal destruction. Lovers are always reunited, friendships are restored, and broken communities are made whole. Good always wins.
Disney magic, the pure power of imagination at play, brings about happy endings for each protagonist. But Disney doesn't live in any of the worlds it imagines.
You might even say that it perpetuates patriarchy, hetero-normative understandings of love, and just about any and every harmful ideology operating within North America.
But still …Is Disney onto something?
When I was little, I wanted to be an imagineer. Imagineers work for Disney to create theme parks, events, and entertainment venues. They are engineers, lighting technicians, scenic artists, architects, writers, sound designers, and the like. The imagineer combines her/his unique professional skill set with a big dose of imagination aiming to bring joy to the world. Their vision seeks to enhance the lives of others through the synthesis of engineering and imagination.
Sometimes, the imagineer is guided by a preconceived design scheme or an area of need within the corporation. However, much of an imagineer's time is spent in "blue sky speculation"— they imagine what might be possible with no limitations. They have free license to dream without boundaries. They then bring their professional skills, in community, to make real their seemingly impossible visions.
So what does this all have to do with social justice?
Work for justice requires the promiscuous use of imagination; It provides you with energy to continue dreaming when previous visions have failed you.
Imagining the world to come does not mean that you are blinded to the blistered, battered Earth. You know the facts. You feel sea levels rise as island nations are swept into the oceanic abyss. You have listened hard to too many wrenching stories. You hold the hands of childless mothers. Your shoes squeak through shattered-glass-covered streets. The Earth groans and you listen to her cries.
You know intimately the pain of a world broken by systemic sin. And yet, you dedicate yourself to search for beauty where she might be found. To celebrate the glimmers of hope in every small victory. To walk in solidarity as you imagine what the world might be.
We are called to imagine the kin-dom, that ever-hoped-for land where God's people dwell together in peace and justice. The vastness of the world's brokenness is soul-searing. Human agency stands little chance against such forces of hopelessness.
Whether you are working as a community organizer, a legislative advocate, or a direct service worker—imaginative capacity is critical. This work demands that you hold in delicate balance a deep, embodied knowledge of injustice present in the world while allowing yourself to dream the world as it can be, to envision that great kin-dom to which you have dedicated your life. 
So how does imagination empower leaders for justice?                                                               
Imagination is acting within you when you see the world as it is and dream it to be otherwise. This is not the far-off, pie-in-the-sky dreaming of denial. Rather, you imagine what might be possible and you work for it. You catch a glimpse of the long vision and eke it out in daily action.
You engage focus groups to dream of a more just public transportation system. 
You think creatively about raising public consciousness.  
You dream together how tenant taskforces might impact housing policy.
 You create opportunities for dialogue between unlikely partners in justice work.
You change the way your own organization operates so that you mirror the ways of relating you wish to see in the wider world.
 You embrace diversity and attempt to expand your creative capacity.
You lend your gifts as a visual artist, musician, songwriter, puppeteer or dancer to peace and justice.  
Imagination guides us, individually and communally, as we speak truth to power in new ways. Creative energy moves through you, infusing your communities with renewed passion. The power of imagination is ignited.                                              
Play reenergizes us for the long vision of social change.
Fight for social justice inevitably involves defeat. Many of us have been there. The program you've dedicated yourself to is cut from the agency's budget. The hoped-for legislation is vetoed by the Appropriations Committee. The youth you are working with succumb to community violence. The dreams of centuries of prophets are crushed daily by political pundits whose only allegiance is to corporate pocketbooks. The week after the protest, the streets are left empty again as the world spins on. Cycles of injustice continue to be perpetuated by amorphous forces beyond our grasp.
It seems as if the glimmer of hope within you has died. And yet, if you continue to dwell eyes-downward in this landscape of crushed visions and denied dreams, your vision wanes. You become callous to the beauty amidst the broken.
Imagination calls for play. Disney's imagineers do nothing if not create conditions for play and celebration. Perhaps there's some wisdom in this. Children thrive at play. Are adults really any different? Do we all not need to play? Is silliness and celebration of the beauty of life only for our children? Do we not have the need to engage in silliness and to celebrate life?
In my own life, at the end of several devastating days teaching the sixth grade, I felt the need to dress up, impersonate a British accent, and play make-believe with my students in our classroom. At the School of Theology, I may be known to have bubbles, a deck of cards, and Nun Bowling in my office. When all else fails I go here. Yes, there are implications of privilege in play. But no material is needed to hop or skip to work instead of walking. Simply the desire to feel one's spirit just a bit lighter.
Celebrations allow you to see the strengths of your work, to capture the joy of minute victories. And if no victory can be found, simply celebrate that you're still in the fight. Celebrations create sustainability within organizations and movements. If you focus all your energy on the pathology of the present, you'll become dismayed to the point of disabled agency. Delight in your strengths, as an individual, as well as part of a community or organization.
So, what does Disney teach you about social justice?
Well, maybe nothing directly. But the vision of the imagineer, the coupling of dynamic dreaming with dedicated action to create a better world: that's something to believe in.
What do you believe in? How can imagination empower you and your work? Jump in and let me know in the comments below.
Ashley Anderson grew up in the mountains of Colorado with daily bedtime stories straight from her mother's imagination and is now an MDiv/MSW candidate at Boston University School of Theology. She likes organizations like this one: www.dsni.org/youth.shtml and this one www.soaw.org.
Tell your friends!

Google +1