Alumnus Stephen Finlan (STH '13) Authors "Salvation Not Purchased: Overcoming the Ransom Idea to Rediscover the Original Gospel Teaching"
Alumnus Stephen Finlan has authored the book Salvation Not Purchased: Overcoming the Ransom Idea to Rediscover the Original Gospel Teaching, which was released by Cascade Books in June, 2020.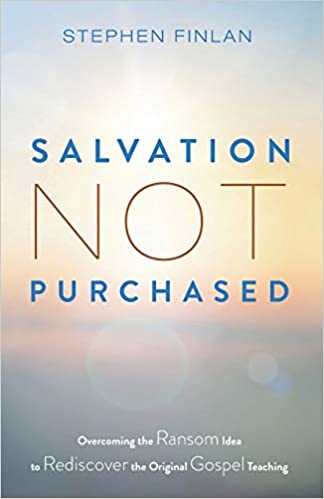 Dr. Finlan notes his book "takes on the common idea that salvation was 'purchased by the blood.' Previous to this work, while teaching at Fordham University and elsewhere, I published a number of widely acclaimed academic books on the atonement doctrine, most notably Problems with Atonement and Sacrifice and Atonement. In this short and more accessible volume, I summarize my findings for pastors and intelligent lay readers. I show how the blood-purchase idea is inconsistent with Jesus' own teaching that God reaches the pure in heart without any sacrificial payment and without any retribution. The ransom idea has led to many distortions that cry out for correction.
I seek to make this troubling subject less difficult to discuss. I put the emphasis on Jesus' message about God as a loving Father, not an angry Judge or king. I explore the metaphors used by the Apostle Paul and show how later writers took them too literally and created an erroneous doctrine about God being paid off.
In its place I seek to offer the original Christology preached by the apostles, which portrays Christ as Creator and life-giver. I argue that Christ's saving power is the same thing as his Creator power. Christology needs to be founded on who Jesus is as our divine Creator and what he actually taught, rather than on what was done to him.
After the Introduction, the chapters are:
Assumptions about God

Why Was Jesus Killed?

Sacrificial Thinking

Christian Theology of Ransom-Sacrifice

Psychological Problems with Atonement

What of Christology?
On YouTube, https://www.youtube.com/watch?v=5i8dbqnQyQk, you may view a short introductory video.
I have also created a website with a blog where people can dialogue with me about this subject: salvationnotpurchased.com.
The book can be purchased at wipfandstock.com ($13.60) or at Amazon.com ($17, or $9.99 for Kindle)."