Tagged: ssw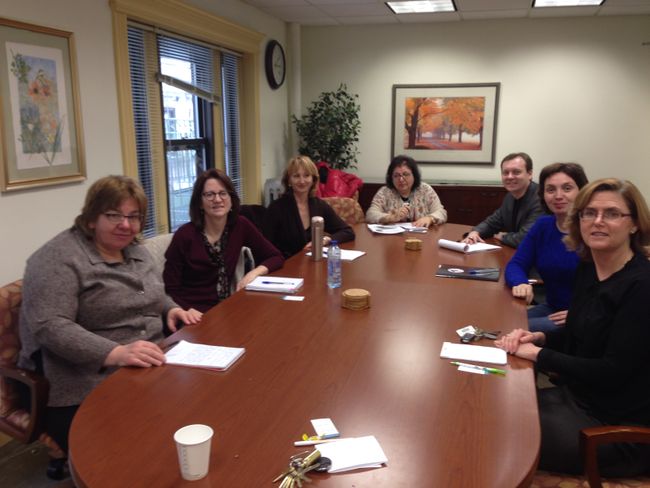 On March 3, a delegation of five Russian child protection specialists affiliated with the US-Russian Social Expertise Exchange visited the School of Social Work.
The group of experts met with Professor Renee Spencer and Associate Dean and Professor Mary Collins. The group has identified a focus of mentoring for children aging out of protection systems (residential care in Russia).
"In a world of growing inequality, you are needed. You are needed more than ever," convocation speaker Michael Brown, CEO and Co-Founder of City Year, told the Boston University School of Social Work graduates on May 16, 2014.
"You'll soon realize that you are, in fact, running to something. You are running to your dreams for a better world for the young and the old, for people of color, for the marginalized, for the disaffected, for human dignity," Brown said regarding the long journey to social justice. "Perhaps most of all you are running towards your authentic self and a life of meaning, adventure, and purpose. All of which, is priceless"
"Use your skills, your education, your classmates and most of all your passion and commitment to bend the arch faster," Brown tells the graduates, referencing Dr. Martin Luther King Jr. "Bend it as fast and as far as you can."
Michael Brown's full convocation address can be viewed below.