Salas-Wright Awarded NIH/NIAAA KO1 Grant for Project on Preventing Adolescent Substance Use and Violence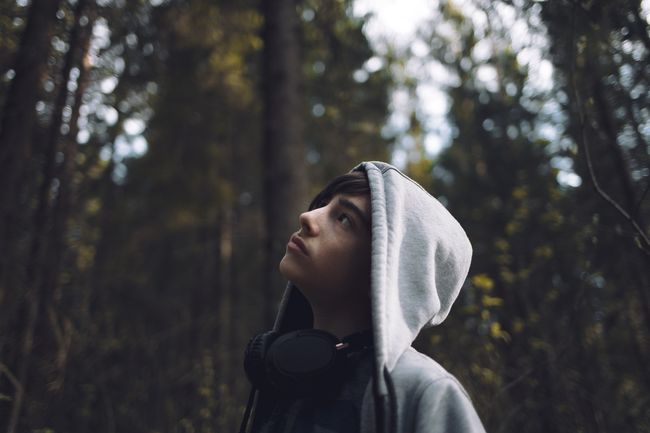 Dr. Christopher P. Salas-Wright, assistant professor at Boston University's School of Social Work, received a Mentored Research Scientist Development Award (KO1), a five-year project funded by the National Institute on Alcohol Abuse and Alcoholism. His study, "Preventing Alcohol and Other Drug Use and Violence among Latino Youth," will focus on adapting the keepin' it REAL curriculum—a widely-used, school-based substance use prevention program—to include an emphasis on preventing youth violence. In 2017, Salas-Wright received a KL2 fellowship for this project. 
As Salas-Wright states, "Given that we know substance use and youth violence are often connected, this approach is an efficient and cost-effective way to address problem behaviors affecting young people."
Dr. Salas-Wright's project will include in-depth interviews with youth to explore their experiences of substance use and violence, and the strategies they use when facing risky situations. Building upon these interviews, he will adapt keepin' it REAL and then pilot test the adapted intervention with middle school students.
"Our hope is that this research will build upon what we know keepin' it REAL can do for preventing alcohol and drug use," said Salas-Wright. "This is an important next step in the development of a school-based program that targets both substance use and violence."
Dr. Salas-Wright notes that his interest in preventing substance use and violence began while living for several years in San Salvador, El Salvador. During that time, he volunteered with Casa Recuperación, La Esperanza, a residential substance use treatment center that provides comprehensive services to young people struggling with substance use problems in the city's marginalized communities.
"In El Salvador, I worked closely with many young people who ran into trouble with alcohol and drugs early on in life, and many whose communities were marked by violence," he notes. "Those experiences inspired me. It is very rewarding now to have the opportunity to conduct research and develop programs to address these issues."
Dr. Salas-Wright's mentors and advisors for the project include leaders in the field of social work and prevention science such as Flavio F. Marsiglia, PhD, Distinguished Foundation Professor of Cultural Diversity and Health and the Director of the Southwest Interdisciplinary Research Center (SIRC) at Arizona State University's (ASU) College of Public Programs; and Richard F. Catalano, PhD, Bartley Dobb Professor for the Study and Prevention of Violence and Co-Founder of the Social Development Research Group at the University of Washington.