Welcome to the Boston University School of Social Work!
We are a dynamic school with an exciting mission. I invite you to explore our MSW and PhD programs, where our goal is to educate outstanding social work practitioners and researchers in an intellectually-rigorous environment. Our students learn and apply clinical and macro practice methods in diverse communities throughout the world.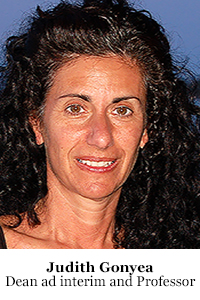 The breadth of social work makes it an ideal profession for women and men who wish to work with people and who seek variety in what they do. This is a field that enables our graduates to engage with people of all ages—from infants to elders—in many different settings: hospitals, schools, shelters, mental health and health clinics, public housing, and non-profit agencies, among many other settings and career paths. You can work with children who have suffered serious trauma, refugees and immigrants trying to make their way in anew culture, families struggling with substance abuse problems, and community organizations striving to make a difference. It is hard to find a profession with more opportunities and more rewards.
At Boston University, we have exceptional faculty who are in the forefront of social work practice, research, and training. We are ranked 12th among over 230 social work graduate programs nationwide (US News and World Report, 2016)–placing us in the top 5% of graduate social work programs nationwide. You will find that our faculty possess a wide range of knowledge and interests, as well as impressive skills in clinical practice and in working with groups, communities, and organizations. They are also outstanding researchers and scholars who contribute to social work and interdisciplinary knowledge across many fields of practice.
We are delighted to sit in the heart of Boston, an exciting city with a rich history and a strong international flavor. Boston has more institutions of higher learning than any other US city. In fact, education is our biggest industry.
Since its inception nearly 100 years ago, Boston University School of Social Work has valued differences among people as enriching the quality of life for all. We are certain you will enjoy the opportunity to appreciate your clients' and communities' resilience and strengths while you learn to provide a broad array of culturally relevant state-of-the-art interventions. People are simply amazing, and it is an honor to serve as a social worker.
We invite you to continue to browse our website to learn more about our School and the opportunities we offer in a graduate social work education at the MSW and PhD levels. We look forward to seeing and hearing from you as you explore a social work career at Boston University.
Judith Gonyea
Dean ad interim and Professor