BUSSW Student Reginald Harris Quoted in Boston Globe Article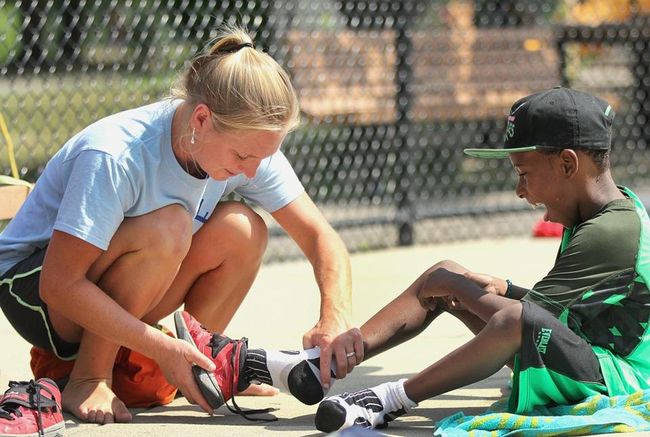 Reginald Harris (SSW '15) was quoted in Bella English's article "Cambridge Nonprofit Offers Kids Summer Fun"  published in the Boston Globe on August 12, 2014. Harris, who is in his second year as a clinical social work student and part of the family therapy certificate program, spent his summer counseling students at Daybreak Day Camp in Cambridge.
"My biggest takeaway from the summer is that children who experience social and emotional behavior issues very rarely have the opportunity to experience fun new things and play," Harris said. "Play is essential to childhood development and is the basis of socialization."
The 30 campers, who may never have experienced camp without Daybreak, attended three field trips a week and participated in many other activities. "We're helping them develop the skills to resolve conflicts, to have more resilience," Harris told English.
Daybreak is a day camp program designed specifically for children with a variety of emotional, social or behavioral issues. Harris found out about Daybreak through his foundation year internship at the Amigos School in Cambridge.
Daybreak has 17 trained counselors, specializing in different practices. Harris used the knowledge he gained at BUSSW throughout the summer. "My group work clinical course was especially useful, seeing as though most of the work I did as a counselor was in small groups," Harris said. "Thanks Professor Underwood!"
Click here to read English's full story
Photograph from original story: Wendy Maeda/Globe Staff.