BUSSW Alumna Christina M. Ciociola Named Senior Vice President at The Community Foundation for Greater New Haven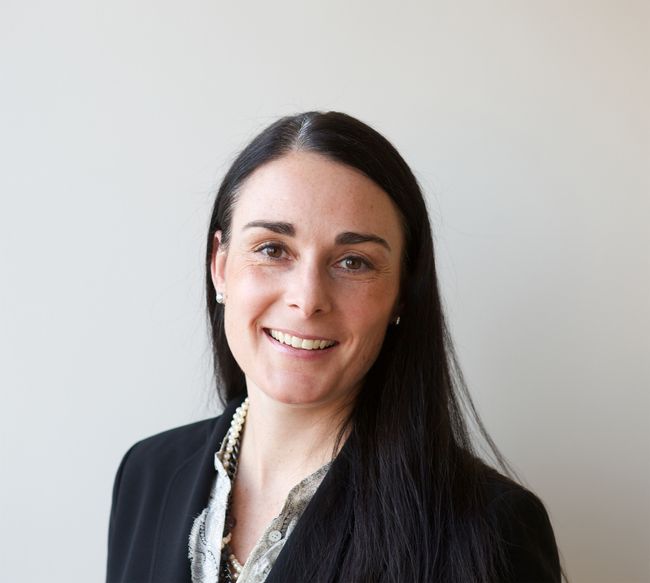 Effective July 28, The Community Foundation for Greater New Haven named Boston University School of Social Work Alumna Christina M. Ciociola Senior Vice President for Grantmaking & Strategy. Ciociola graduated from BUSSW with a speciality in gerontology and received her MPH from Boston University School of Public Health with a concentration in epidemiology and biostatistics. In her new senior programmatic staff position, Ciociola will be responsible for the grantmaking, strategy development and implementation, and community knowledge work of The Foundation.
Ciociola joined The Foundation in 2002. As Director of Knowledge and Evaluation since 2008, she led The Foundation's efforts to promote local philanthropy through giveGreater.org® and the The Great Give®. In addition, Ciociola maintained The Foundation's efforts in the workforce arena through the Partnership for Economic Opportunity.
"Christina has long been an outstanding member of the Community Foundation staff and has risen steadily through the organization over many years," said William W. Ginsberg, president & CEO of The Community Foundation for Greater New Haven. "Christina has led many of The Foundation's new initiatives in recent years. She has a deep understanding of our community and its opportunities and challenges, and knows our local nonprofit sector intimately. She will bring great commitment, understanding, knowledge and know-how to her new position."
The Community Foundation for Greater New Haven awarded more than $24 million in grants and distributions in 2013 from an endowment of approximately $430 million and comprising hundreds of individually named funds. In addition to its grant-making, The Community Foundation helps build a stronger community by taking measures to improve student achievement, reduce New Haven's infant mortality rate, promote local philanthropy through GiveGreater and encourage community awareness. For more information about The Community Foundation visit its website, or connect on Facebook or Twitter.