Physicians & Health Care Professionals
Sports Medicine Physicians
Douglas Comeau, DO, CAQSM, FAAFP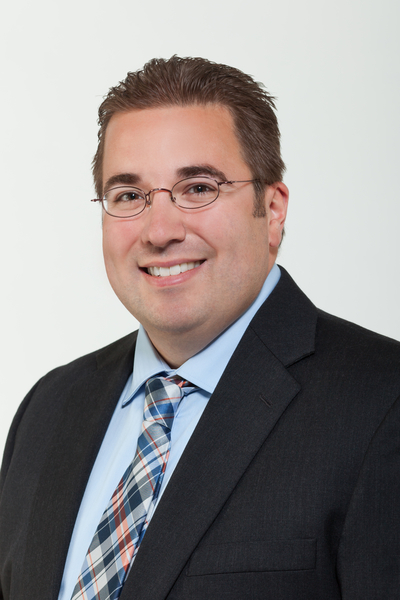 Dr. Comeau is an assistant professor in family medicine and serves as both medical director of Boston University Sports Medicine and director of the Boston University primary care sports medicine fellowship. He attended medical school at UNECOM in Biddeford, ME. Dr. Comeau completed his family medicine residency at Tufts University, where he was administrative chief resident. He then went on to complete a primary care sports medicine fellowship at Wake Forest University. Dr. Comeau joined the family medicine department at Boston Medical Center in July 2007 and currently practices at the Ryan Center for Sports Medicine at Boston University seeing patients of all ages and athletic abilities. His clinical interests include osteopathic manipulation, concussion management, research, and rehabilitation of musculoskeletal injuries. Dr. Comeau also serves as head team physician for Boston University as well as team physician for both Boston College and Chelsea High School.
Nathan Cardoos, M.D., CAQSM
Dr. Cardoos is an instructor in family medicine and primary care sports medicine. He completed his undergraduate degree at Williams College and attended medical school at the University of Chicago Pritzker School of Medicine. While in medical school, he was elected by his peers to the Gold Humanism Honor Society, an organization that recognizes humanistic patient care and leadership in medicine. He completed residency at the Tufts University Family Medicine Residency Program at Cambridge Health Alliance, where he received awards for his dedication to patient care and for teaching. He then completed a primary care sports medicine fellowship at the University of Massachusetts, where he cared for athletes at numerous colleges in central and western Massachusetts. Dr. Cardoos joined the Department of Family Medicine at Boston Medical Center in August 2015. At the Ryan Center for Sports Medicine, he provides care to sports medicine patients and has a special interest in performing procedures using ultrasound guidance. He also serves as a team physician for Boston College and Boston University. He is a member of the American Academy of Family Physicians, American College of Sports Medicine, and American Medical Society for Sports Medicine. In addition to providing care in sports medicine, he also sees primary care patients at the Charles River Medicine Practice on Boston University's Charles River campus.
Deanna Lynn Corey, MD, CAQSM

Dr. Corey completed her medical degree at University of Massachusetts Medical School and pursued her residency in Family Medicine at Drexel University College of Medicine.  She returned home to pursue her fellowship training in Sports Medicine with the BU Sports Medicine group. Her interest in Sports Medicine was sparked by her own athletic injuries in high school.   Her first interactions with athletes came during her time as a student assistant in the Athletic Training Room at Saint Anselm College.  This experience convinced her to pursue a career in Sports Medicine. Dr. Corey continues to work with athletes of all ages and abilities through her clinics at Boston Medical Center and East Boston Neighborhood Health Center.  She is a team physician with Boston University, Boston College, Boston Public Schools, and Chelsea High School.
Alysia L. Green, MD CAQSM
Dr. Green was born and raised in Michigan, earning her Bachelor of Science in Biology from the University of Michigan. She attended Wayne State School of Medicine in Detroit, MI, where she received her Doctor of Medicine and completed her residency in Family Medicine at Case University-University Hospitals of Cleveland. Following residency, she went on to complete a sports medicine fellowship at Michigan State University. Dr. Green is a Board Certified Family Physician with a certificate of added qualification in Sports Medicine.  She is also an Assistant Professor of Family Medicine/Primary Care Sports Medicine, as well as the Assistant Fellowship director of the Primary Care Sports Medicine Fellowship.  She works at the Ryan Center for Sports Medicine, BMC's orthopedic clinic, and BU student health services.  She is the head team physician of Emerson College and a team physician at Boston University. She is also a team physician with USA Gymnastics working mainly with the Women's Artistic Gymnastics program. Clinical interests include the female athlete, concussion, and infectious disease.
Stephen Huang, MD, CAQSM
Dr. Huang is a board certified Sports Medicine physician specializing in the care of athletes of all ages. He graduated from The Chicago Medical School in 2002 and completed residency in family medicine at St. Anthony Hospital in Oklahoma City in 2005. He completed a sports medicine fellowship in Wichita Kansas at Via Christi Regional Medical Center.
In addition to practicing at the Ryan Center, Dr. Huang works with BU Student Health Services, is one of the team physicians at Boston University, and works with varsity and club athletes.  He sees patients for acute and chronic overuse injuries, sprains, strains, fractures and concussions. He also uses musculoskeletal ultrasound for diagnostic procedures and for performing guided injections.
Xinning Li, M.D. 
Dr. Li, Assistant Professor of Orthopaedic Surgery at the Boston University School of Medicine and Team Physician for the Boston University athletics, has a strong clinical interest in both Sports Medicine and Shoulder & Elbow surgery. Dr. Li completed his first fellowship in Sports Medicine at the Hospital for Special Surgery (Cornell Medical School) in New York City, a world-renowned sports medicine fellowship program and the #1 ranked orthopaedic hospital in the United States. During his fellowship, Dr. Li served as the assistant team physician for the New York Mets. Additionally, he has also provided medical care to several high school and collegiate teams throughout his residency and fellowship training.  Following his sports medicine fellowship, Dr. Li completed a second fellowship in Shoulder & Elbow surgery at the Harvard Medical School (Massachusetts General and Brigham & Women's Hospital).  Dr. Li has a special interest in the care of athletes as he was a NCAA Division I tennis player himself. He cares for athletes of all ages and at all levels of participation, from the weekend warrior to the high school, collegiate, and professional athlete.  His clinical interests and expertise include primary and revision ACL reconstruction, multi-ligament knee injuries, cartilage loss, meniscus injury, patellar instability, rotator cuff and labral tears, shoulder instability (Bankart repair or Laterjet procedure), pectoralis and distal biceps tendon rupture, shoulder arthritis (total and reverse shoulder arthroplasty), and elbow injuries.
Robert J. Nicoletta, MD
Dr. Nicoletta is the co-director of Sports Medicine in the Department of Orthopaedic Surgery at the Boston University School of Medicine. He is a Board Certified, Fellowship trained Orthopaedic Surgeon with specialty training in the field of Sports Medicine. He earned his medical degree from Syracuse University and completed his internship and Orthopaedic Surgery Residency at the University of Buffalo. Following a fellowship in Sports Medicine and Arthroscopic Surgery at Boston University, he served as the director of sports medicine at The Cambridge Hospital in Cambridge, MA and Chief of Sports Medicine at St. Elizabeth's Medical Center in Boston, MA. Dr. Nicoletta has been the Head Team Physician for numerous local high schools, collegiate and professional athletic teams. Most recently he served as a team physician at Boston College, and as head team physician for the Boston Cannons Men's Professional Lacrosse and the Boston Breakers Women's Professional Soccer. He has served as the head team physician for Newbury College, Fisher College, Pine Manor College, Lesley University, and UMass Boston Intercollegiate Athletics. He was recently named to the national List of 65 Outstanding Shoulder Surgeons and Specialists by Becker's Orthopedic and Spine Review. Dr. Nicoletta is dedicated to teaching and education, having been a clinical instructor for Harvard Medical students and Assistant Professor of Orthopaedic Surgery at Tufts University School of Medicine. His clinical interests include arthroscopic procedures of the knee and shoulder including anatomic and double bundle ACL reconstruction, cartilage injuries in the knee, shoulder rotator cuff injuries and instability, and injuries in the overhead athlete. He sees and treats athletes and athletic related injuries in patients of all ages and activity levels.
BU Physical Therapy Center
James Camarinos, PT, DPT, OMT 
Specialties: Orthopedics, sports medicine, manual therapy
James Camarinos is the clinic manager at the Boston University Physical Therapy Center, which offers comprehensive rehabilitation services to anyone within the community including Boston University students, faculty, and staff.

James is a graduate of the BS/DPT program at Boston University College of Health and Rehabilitation Sciences: Sargent College. He has completed a two year post-professional fellowship program specializing in manual physical therapy at the Institute of Orthopedic and Manual Therapy in Woburn, MA.
For a complete list of physical therapy practitioners, please visit the BUPTC website.
Sargent Choice Nutrition Center

Stacey A. Zawacki, DrPH, RD, LD
Specialties: Nutrition, exercise science, weight management, eating disorders, public health
Dr. Zawacki is the director of the Boston University Sargent Choice Nutrition Center (SCNC) and a clinical assistant professor of nutrition at Boston University's College of Health & Rehabilitation Sciences: Sargent College. She is a licensed, registered dietitian specializing in the spectrum of weight-related health concerns. Zawacki and her team of  registered dietitians at the SCNC lead the way in providing comprehensive nutrition services for Boston University's varsity athletes. In addition to helping individuals develop behaviors to achieve health and performance goals, these services focus on developing model health promotion programs, such as the Sargent Choice Healthy Food & Education Program.
Zawacki earned a doctoral degree in public health and a master's degree in exercise science from Boston University. She earned Academy of Nutrition and Dietetics Certificates of Training in Childhood and Adolescent, and Adult Weight Management.
For a complete list of Sargent Choice dietitans, please visit the SCNC website.